Umno today held a special meeting between party president Ahmad Zahid Hamidi, Prime Minister Ismail Sabri Yaakob, and 191 division leaders.
It is understood that the meeting, which took place at the Tun Hussein Onn hall at the World Trade Centre Kuala Lumpur (WTCKL), involved 764 leaders from the Umno divisions, as well from the Wanita, Youth, and Puteri wings.
When asked to comment on whether the meeting was related to speculation surrounding the 15th general election, Umno secretary-general Ahmad Maslan said it was held to discuss "good things only".
The Umno supreme council had agreed last week that the general election should be held this year and that Prime Minister Ismail Sabri Yaakob would be proposing a date on when to dissolve Parliament to the Yang di-Pertuan Agong soon.
Ahmad said this decision was made because Umno believed in restoring the people's mandate so that a stable government can be formed for the sake of the country.
Earlier, Zahid arrived at the building around 2.37pm today accompanied by Umno deputy president Mohamad Hasan and BN treasurer Hishammuddin Hussein.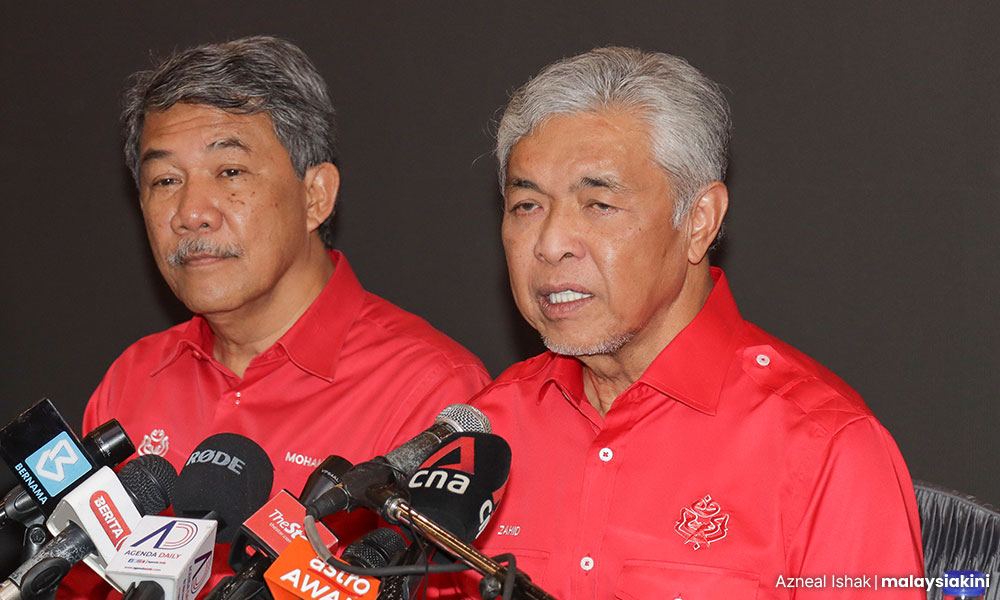 Meanwhile, Ismail Sabri, who is the party's vice-president, arrived around 2.40pm.