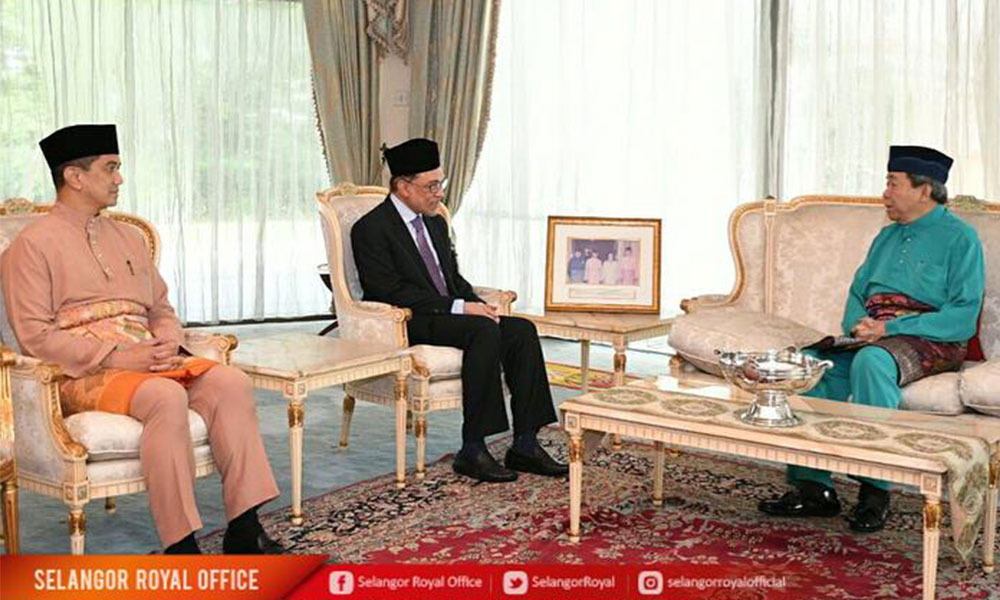 PKR de facto leader Anwar Ibrahim said the selection of the Selangor menteri besar is in its final stages.
"We have all discussed this and the decision will be made soon. It is almost finalised, there were a lot of candidates," he told the media at Istana Bukit Kayangan, Shah Alam today.
He said the state will continue to be led by PKR as it holds the most seats in the state assembly.
In the 14th general election on May 9 May, PKR won 28 out of the state's 56 seats.
DAP won 13, Amanah and Bersatu won 5 each. BN won 4 seats and PAS 1.
The choice of menteri besar was among the issues Anwar discussed with Selangor Sultan Sharafuddin Idris Shah at the Selangor palace.
The meeting lasted over an hour, from his arrival at 10am till 11.45am, and was also attended by the present menteri besar Mohamed Azmin Ali
Harapan had to name a new menteri besar after Azmin, who was sworn in after the polls, decided to accept a ministerial post offered by Prime Minister Dr Mahathir Mohamad.
On another matter, Anwar when asked about the '
Save Malaysia Fund
', welcomed the initiative.
"For sure, the new government was formed due to support and the inspiration of the people.
"I feel we can swiftly overcome the matter of our nation's debts," he said. - Mkini