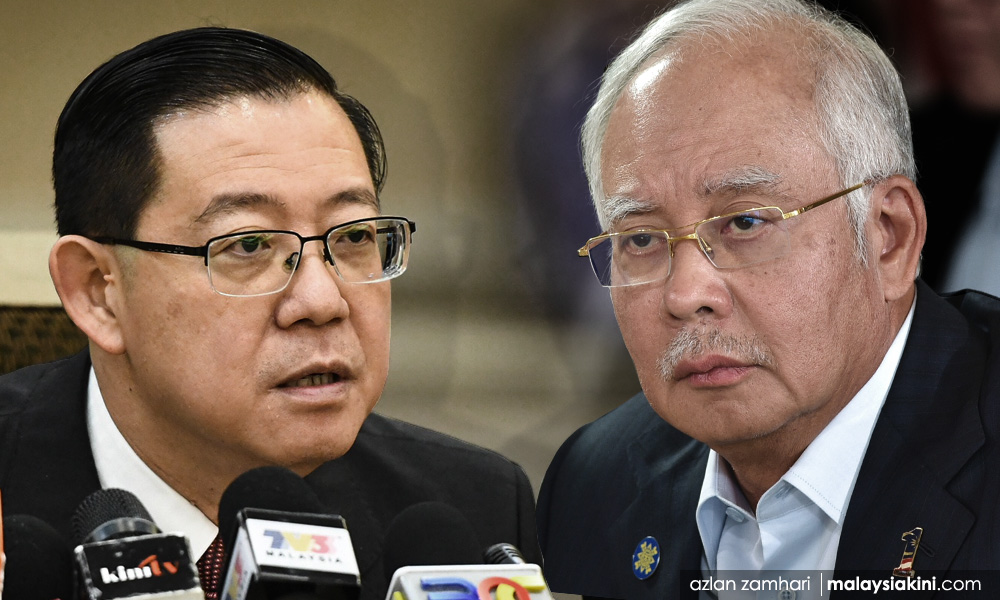 Finance Minister Lim Guan Eng has answered former prime minister Najib Abdul Razak's challenge for Putrajaya to explain how it came to the RM100 billion cost estimate for the cancelled Kuala Lumpur-Singapore High-Speed Rail (HSR) project.
Najib had rubbished the RM100 billion figure, saying his administration had estimated the cost of just
RM72 billion
.
Lim, however, said the new estimate takes into consideration interests incurred to finance the project.
"Please be truthful, when you want to make statements don't think you have the facts.
"In the past, you may have the facts, but now we have the facts.
"If you include interest component (the HSR cost) is way above RM100 billion," he said at a press conference in Putrajaya today.
He then cited a quote popularly attributed to Abraham Lincoln that "you can fool all the people some of the time and some of the people all the time, but you cannot fool all the people all the time".