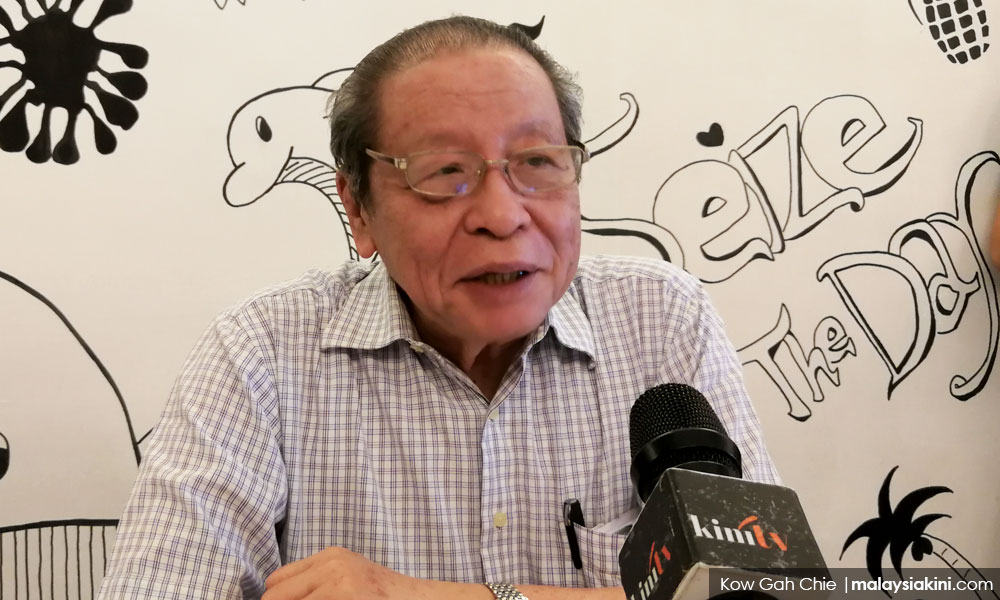 Iskandar Puteri MP Lim Kit Siang has mooted a national integrity plan for Malaysia to combat corruption.
"A new Malaysia needs a national integrity plan which will transform Malaysia from a global kleptocracy into a leading nation of integrity within 10 years.
"This national integrity plan for a new Malaysia should be debated and adopted by Parliament," he said in a statement today.
Back in 2004, then-prime minister Abdullah Ahmad Badawi had also
launched
a national integrity plan which aims to create an ethical Malaysian society.
Lim hopes that with a new national integrity plan, the results will show itself within the year through Transparency International's (TI) annual Corruption Perception Index (CPI).
There must also be steady and solid improvements to Malaysia's performance on the CPI in the subsequent years, he added.
Otherwise, the MACC chief commissioner and other anti-graft monitoring bodies must assume personal responsibility to the parliament and the country, he said.
Lim also noted that in CPI 2017, Malaysia had received its worst assessment in 23 years, falling to rank 62 out of 180 countries.
"The history of the 23-year annual CPI from 1995 to 2017 shows that Malaysia had stagnated and even regressed in integrity and principles of accountability and good governance in the past two decades as compared to some countries, like China and Indonesia, which had made significant improvements with steady strides," he said.
While China and Indonesia had also started at the bottom of the ranking when the first CPI was first launched in 1995, both countries have since markedly improved, he noted.
If both of these countries continue to improve its CPI score at a regular pace, they would eventually overtake Malaysia if nothing is done in this country, he said.
He said in order for Malaysia to improve, it must get to the bottom of the 1MDB scandal and other major corruption scandals.
"Even more important, we must introduce structural and institutional reforms as well as mindset changes throughout our society so that we have a zero tolerance for corruption," he said. -Mkini