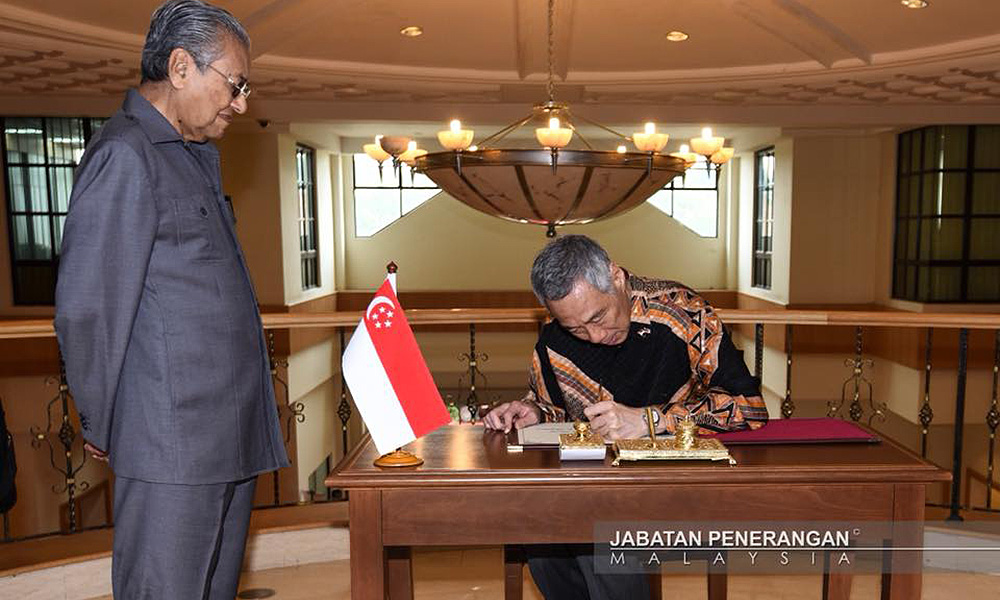 Umno fears a backlash from Singapore after Prime Minister Dr Mahathir Mohamad said the results of the 14th general election may inspire a
regime change
in the republic.
This is on top of Mahathir's move to announce the
cancellation
of the Kuala Lumpur-Singapore high-speed rail (HSR) project without informing Singapore first, the party's strategic communications unit said today.
"This will only lead to negative policies by Singapore that will negatively impact Malaysians working there or shape trade policies that don't benefit us," the Umno unit said in a statement.
Mahathir in an interview with the Financial Times on Tuesday said Singaporeans "like the people in Malaysia, must be tired of having the same government, the same party since independence."
Singapore Prime Minister Lee Hsien Loong was among the first foreign leaders to meet Mahathir after the later returned to power on May 9.
The Umno strategic communication unit also voiced concerns over three other statements by Mahathir and the new Pakatan Harapan government.
They said despite the prime minister saying there was no need to worry if Malaysia's credit rating was downgraded, this could lead to an outflow of foreign investments which would, in turn, lead to higher interest rates with an additional RM10 billion per year to the national debt.
They also said that Finance Minister Lim Guan Eng's claim that national debt was at RM1 trillion had hurt the stock market.
Umno also expressed concern over Council of Eminent Persons chairperson Daim Zainuddin remarks that a 10 percent gross domestic product (GDP) growth was immaterial compared to the people's need for a lower cost of living.
Without high GDP growth, Umno argued that wages would not rise and there would be fewer job opportunities. - Mkini