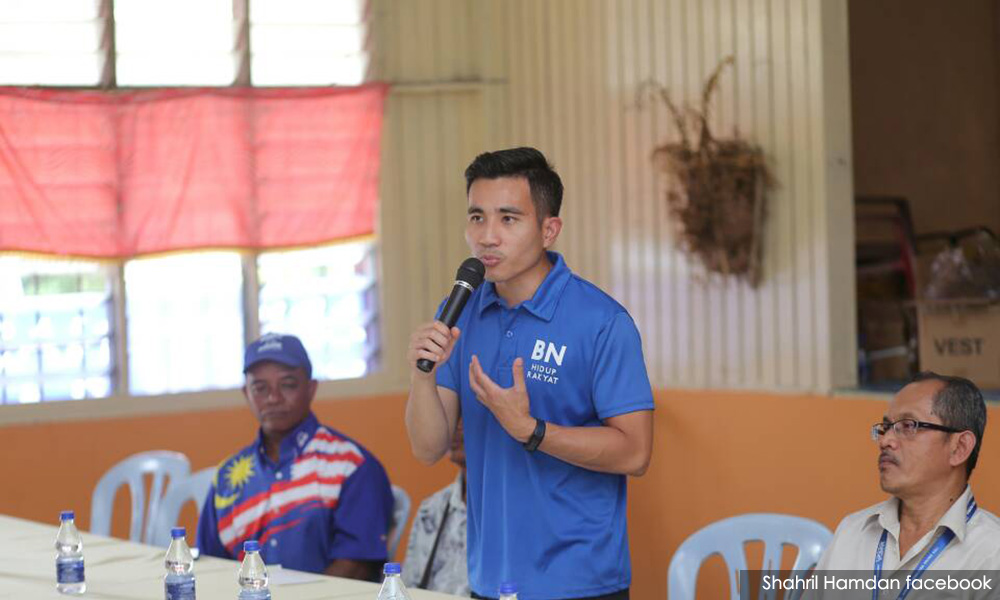 The recent string of bleak announcements on high national debt levels is a ploy by the new government to pin the blame on BN for past and future economic woes, claims Umno Youth information chief Shahril Hamdan.
Shahril said Pakatan Harapan was trying to paint a picture of a dire fiscal state when it stated that Malaysia's national debt and liabilities had exceeded a whopping
RM1 trillion
.
"About 48 percent of voters who supported Harapan are still in a state of euphoria with the New Malaysia.
"However, behind the sentimental messages and games, the economy is supposedly weak to the point that a fund must be set up for the rakyat to contribute in order to help the government reduce the national debt, (while) the cabinet today (yesterday) announced an RM40 million allocation to purchase the rights to air live matches of the World Cup free on RTM," he said in a report by Umno Online.
"You might as well change the name of the fund to 'World Cup Fund'," he had quipped.
Shahril was referring to the
Hope Fund
, which Prime Minister Dr Mahathir Mohamad had introduced as an official way for Malaysians to help the country reduce its debts.
It was reported today that donations made to this fund would be
tax-exempted
.
On the matter of the World Cup matches, Shahril was commenting on the statement made by Communications and Multimedia Minister Gobind Singh Deo yesterday that an
RM40 million ceiling
had been placed for the purchase of airing rights for up to 41 of 64 matches for the popular football event, which begins next month.
Shahril reportedly said the rakyat would be left to face the consequence of this "propaganda", such as with reduced "Raya bonus" special aid for civil servants, which was announced yesterday.
"Prepare for the possibility that the 'one-off' pay raise announced by the prime minister would not be implemented on the same excuse, that the national economy is not in a good state. Whose fault? BN's fault.
"I guess now that the Bursa Malaysia shares have fallen worse since the 2008 financial crisis, it is BN fault too," he said.
"I suppose it has nothing to do with the new government's fiscal policies, which returned the SST (sales and services tax) without any transparency and efficiency while increasing our dependence on petroleum profits?" he added.
Even so, Shahril said, Umno and BN must first complete internal changes and redraw their strategies in order to rise again before Umno-BN could become a formidable opposition to the newly installed government. -Mkini