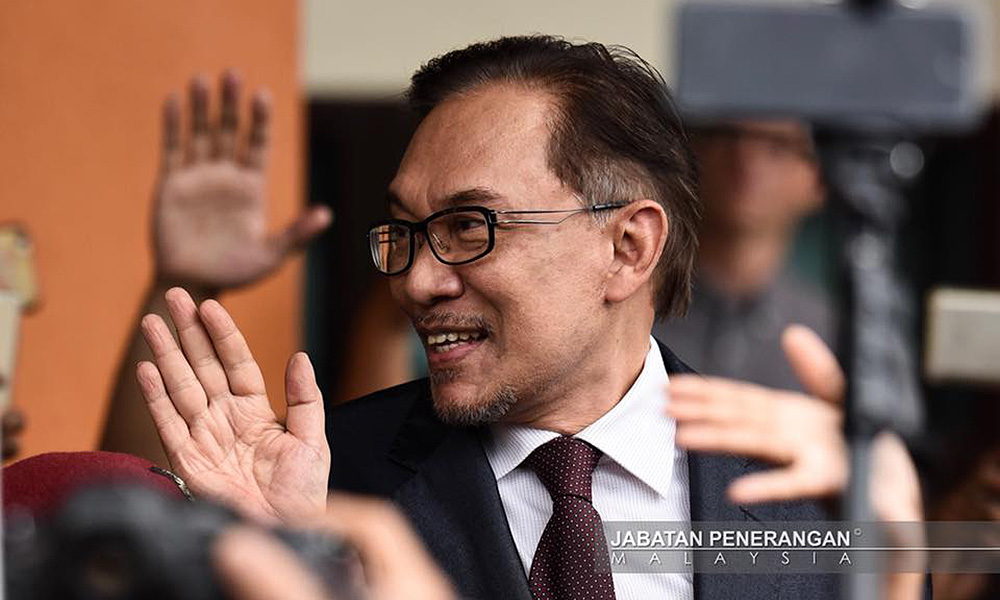 Pakatan Harapan de facto leader Anwar Ibrahim has been crisscrossing the nation to meet several rulers and this set tongues wagging.
"No. The meetings are completely innocent," a PKR leader told Malaysiakini when quizzed on this.
"My opinion is that it is common knowledge how the sultans feel about (Prime Minister Dr) Mahathir (Mohamad). So it is only natural (for them to consult Anwar).
"If Anwar is invited and granted an audience with a ruler, he cannot decline," he added.
Speaking on condition of anonymity, the PKR leader also dismissed talk that Anwar was meeting with Umno leaders as well.
He claimed that certain quarters were fuelling this gossip to cast the former opposition leader in a negative light.
However, he declined to elaborate if internal or external forces were behind this campaign.
Mahathir and Anwar had formed an alliance prior to the general election and the understanding is that the latter would succeed the former in two years.
However, Mahathir later made it clear that the time frame for handing over the reins was not cast in stone since there were things which he needed to do before stepping down.
Anwar has remained coy on this issue, saying that his immediate plan following his release from prison was to deliver a series of lectures abroad.
This morning, Anwar was granted an audience with Selangor ruler Sultan Sharafuddin Idris Shah.
Previously, he was granted audiences with Johor ruler Sultan Iskandar Sultan Ibrahim and Crown Prince Tunku Ismail Sultan Ibrahim, Pahang Regent Tengku Abdullah Sultan Ahmad Shah and Kelantan Regent Tengku Muhammad Faiz Petra.
On May 24, Anwar and his family also had an audience with Yang di-Pertuan Agong Sultan Muhammad V's motherTengku Anis Tengku Abdul Hamid at the Istana Mahkota in Kubang Kerian, Kelantan.
This had sparked off rumours that Anwar's daughter and PKR vice-president Nurul Izzah is slated to wed Sultan Muhammad V, but Nurul and her mother, Deputy Prime Minister Dr Wan Azizah Wan Ismail, dismissed this as fake news. -Mkini