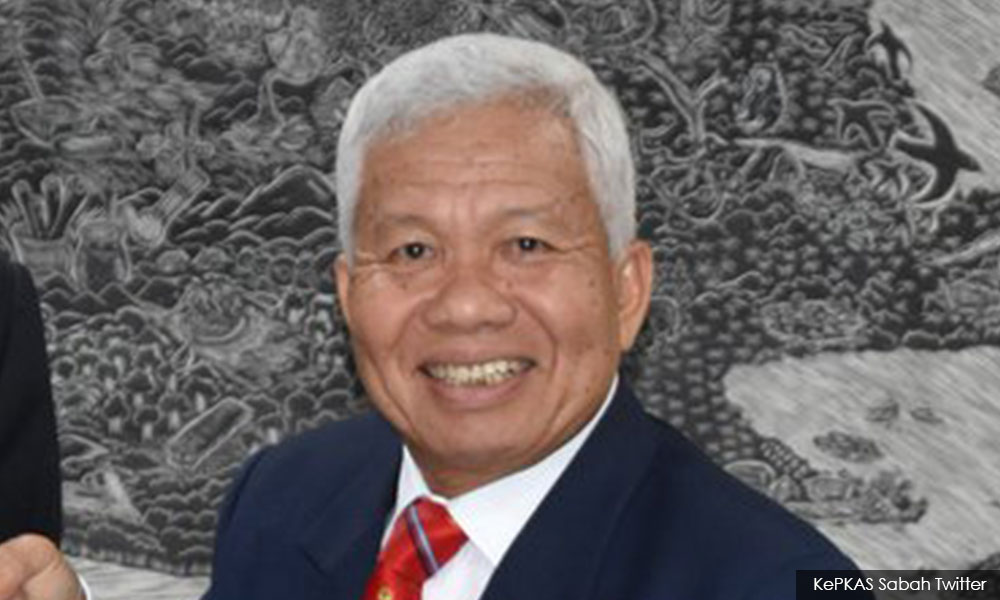 MP SPEAKS
| Malaysians are entitled to know how many of the heads of the tens of thousands of government-linked companies (GLCs) in the country are paid millionaire or near millionaire salaries
This because Transport Minister, Anthony Loke has shell-shocked Malaysians with his revelation that the Malaysian Aviation Commission (Mavcom) executive chairperson Abdullah Ahmad (above) earns a monthly salary of RM85,000 which is more than four times the basic salary of the prime minister.
Let there be transparency and public accountability in the wages of the GLC heads. There should be a website where the salaries and remuneration of all GLC heads and members are easily available to the public.
Out of the tens of thousands of the GLCs in the country, how many of them are filled by political appointees and how many of these Umno/BN political appointees have resigned since the historic watershed development on May 9, 2018 which saw the first peaceful and democratic transition of power at the federal level in the nation's history?
Exactly how many GLCs, whether at the federal or at the various state government levels, are there in the country?
Is there anyone in the country who can furnish the answers and whether the tens of thousands of GLCs in the country should continue or should there be structural and institutional reforms to do away with these GLCs?
In this connection, I am reminded of my media statement a week before the 14th general election polling day on May 9 in which I specifically asked Arul Kanda Kandasamy to declare how much was his remuneration as 1MDB CEO.
Not only his monthly pay and allowances but all the perks and privileges he received and would be receiving as 1MDB CEO and all other agreed terms of his remuneration.
I had also asked whether Arul was prepared to declare all the remuneration he had received and would be receiving as 1MDB CEO while performing the role as public defender of the octopian 1MDB kleptocracy?
I made this call when I responded to the New Straits Times report a week before polling day which carried the headline: "Ask me anything, Arul Kanda tells DAP leaders" which was on Arul's invitation to DAP leaders to a town hall session in Penang to explain issues about the 1MDB.
I told Arul that he was at least two years too late. Furthermore, nobody was interested in Arul's fairy tales about the 1MDB scandal as the then prime minister, Najib Abdul Razak, should step forward to account fully for the 1MDB "kleptocracy at its worst" which has landed Malaysia with the ignominy, infamy and iniquity as a global kleptocracy.
Arul is a very intelligent person but he should have learnt from the Faustian legend.
In any event, the 1MDB "kleptocracy at its worst" has entered a new chapter – no thanks to Arul, of course - after May 9, 2018, as evidenced by the
meeting
today between Malaysian and Singapore officials on the probe into the 1MDB scandal.
The saying of "Man proposes, God disposes" is never more apt in the case of the 1MDB scandal.
---
LIM KIT SIANG is member of Parliament for Gelang Patah. -- Mkini