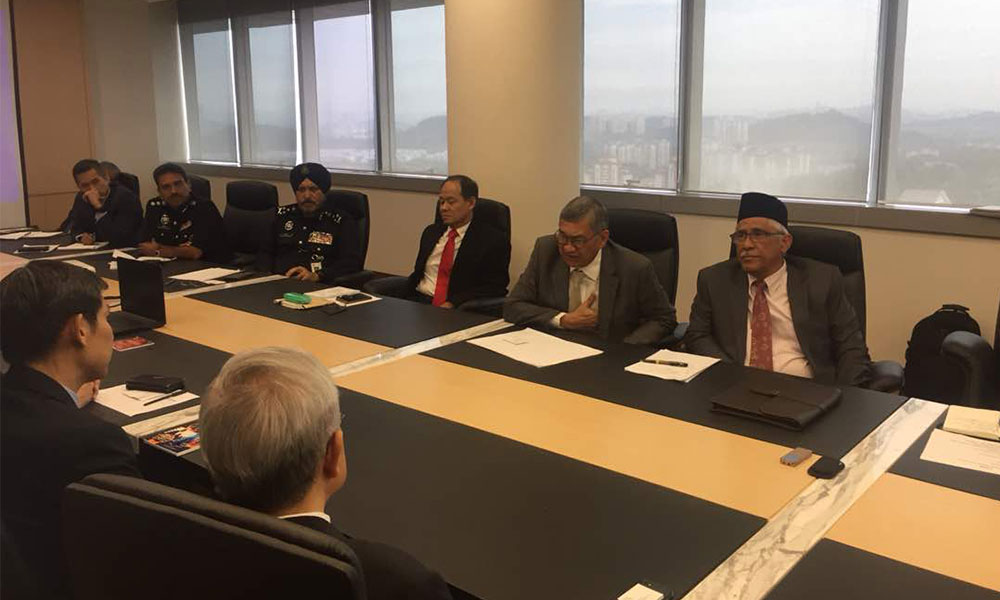 Singapore investigators are in Kuala Lumpur to help authorities with an investigation into scandal-plagued state fund 1MDB, Singapore police said on Thursday, as the country's new government steps up efforts to tackle graft.
At least six countries, including the United States and Switzerland, are investigating claims that $4.5 billion was syphoned out of the fund founded by former prime minister Najib Abdul Razak.
"Our Malaysian counterparts have requested for our assistance in relation to their 1MDB-related investigations, and we agreed to a meeting in Kuala Lumpur," a Singapore police spokesperson told Reuters in an email.
She gave no details of the assistance sought.
The news comes a week after Malaysian officials
met
officers of the Federal Bureau of Investigation (FBI) and the US Department of Justice (DOJ), which refers to Najib as "Malaysian Official Number 1" in an anti-kleptocracy investigation of 1MDB.
Najib has denied any wrongdoing and said in 2016 that the Malaysian government would cooperate with US investigations.
Singapore has taken action against several banks and bank officials for failures of money-laundering controls over transactions related to 1MDB, including the closure of units of BSI Bank and Falcon Bank.
Malaysia's newly-elected Prime Minister Dr Mahathir Mohamad has vowed to investigate the 1MDB scandal and act against those who may have abetted, or benefited from, corruption at the fund.
Mahathir, who defeated Najib, a former protégé turned political opponent, in the historic May 9 elections, immediately reopened 1MDB investigations and
barred
the former leader from leaving the country.
The former prime minister went to Malaysia's anti-graft agency to give a statement explaining what he knew about $10.6 million transferred into his bank account from the fund.
Last week, Malaysia's finance minister said funds from deals with the central bank and sovereign wealth fund
Khazanah
were used by the previous government to meet some liabilities of the troubled state fund.
Malaysian police said they
seized
cash worth
RM114 million
($29 million) and more than 400 luxury handbags from Najib's home and his son's apartments as part of the investigation.
($1=RM3.9770)
- Reuters