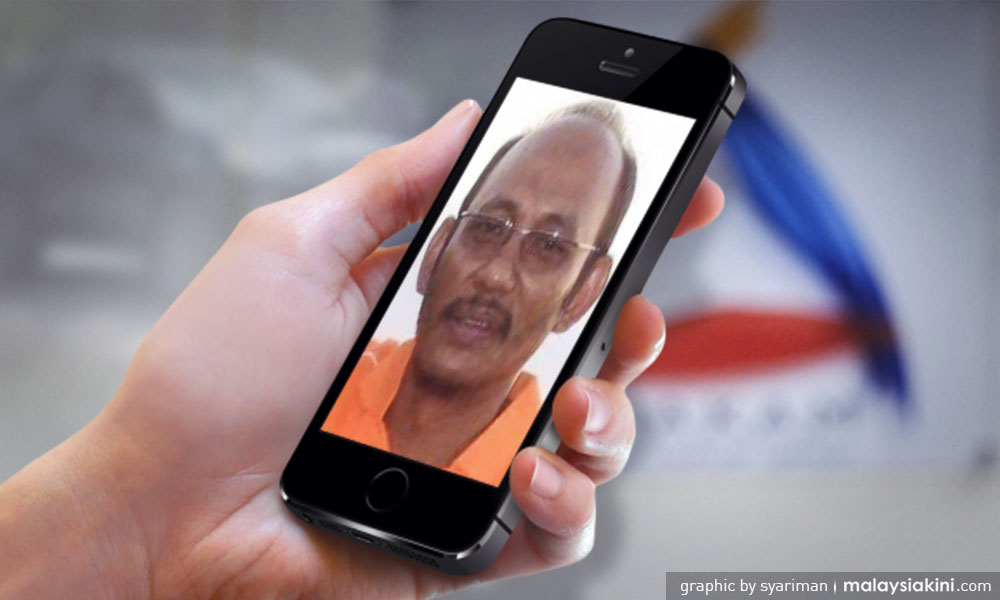 The police personnel who supposedly implicated the police Special Branch in the abduction of the missing activists Amri Che Mat and Raymond Koh has reportedly denied doing so.
The purported whistleblower, Shamzaini Mohd Daud of the Perlis Special Branch, reportedly lodged a police report admitting to having met Amri's wife Norhayati Mohd Daud on the night of May 12.
However, he claimed that the purpose of the visit was not to related to Amri's disappearance but to inquire about renting a shop lot that Norhayati owns, for the purpose of running a business.
A copy of Shamzaini's police report was reportedly presented to Norhayati by Sentul district police chief R Munusamy during her cross-examination at a Human Rights Commission (Suhakam) public inquiry in Kuala Lumpur today.
The Malaysian Insight quoted her as telling the Suhakam panel upon reading the police report: "I don't know anything about this report."
It is understood that she also insisted that her account of the meeting with Shamzaini on the night of May 12 was correct.
Yesterday, Norhayati
testified
that Shamzaini had come to her house at about 10.30 pm that night to tell her that a Special Branch team from Bukit Aman had abducted Amri over his alleged involvement in Shia teachings and illegal forex trading activities.
She said Shamzaini also told her that the same team had carried out Koh's abduction and he implicated several police officers including then inspector-general of police Khalid Abu Bakar.
Also testifying at the inquiry today is Amri's family friend Aizat Zahid, who is also a member of the NGO Perlis Hope founded by Amri.
Norhayati had previously testified that Aizat was among the people whom she contacted immediately after the two-and-half-hour meeting with Shamzaini ended and who came to her house shortly after.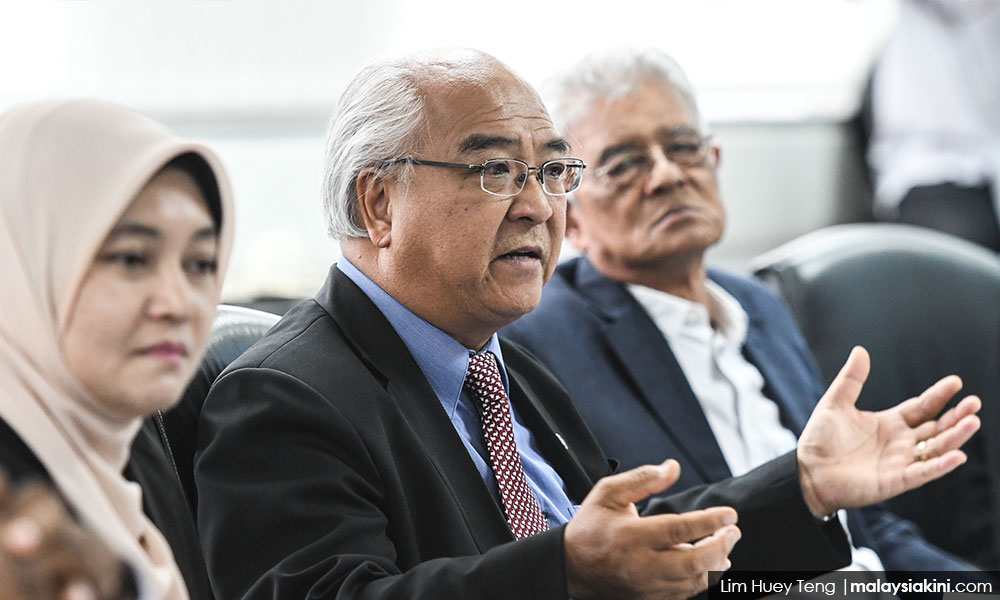 When questioned by Amri's family lawyer Jerald Gomes, Aizat said Norhayati had never mentioned Shamzaini's enquiries about her shop lot, and only spoke of what he supposedly told her about Amri and Koh.
He added that it was "illogical" for Shamzaini to inquire about the shop lot late at night as this could have been done during the day and Norhayati only owns one shop lot that is already on a 10-year lease to a friend.
However, the inquiry's chairperson Mah Weng Kwai (above, centre) shot down this line of questioning, saying that it amounts to speculation.
"It is not necessarily illogical. Even if it has already been rented, one could still make enquiries. Let us draw our conclusions. Otherwise, it is mere speculation," he said.
The hearing will resume on June 7.
The inquiry was set up to determine whether the disappearance of Amri, Koh, Joshua Hilmy, and Ruth Sitepu fall under the International Convention for the Protection of All Persons from Enforced Disappearance's (ICPPED) definition of an enforced disappearance.
Koh was abducted on Feb 13 last year, while Amri was abducted on Nov 24, 2016. Joshua and his wife Ruth were last seen on Nov 30, 2016. -Mkini