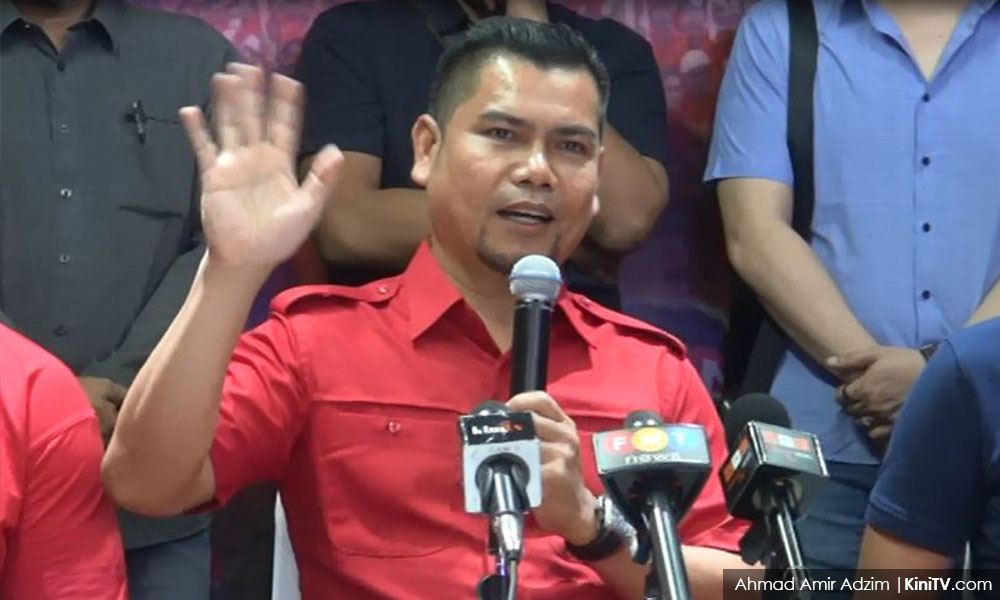 Police want to place Sungai Besar Umno chief Jamal Mohd Yunos (above) on the immigration blacklist amid rumours he is leaving the country.
The New Straits Times quoted Selangor Criminal Investigation Department chief Fadzil Ahmat as saying that cops have sought for Jamal to be blacklisted from travelling.
This came amid a report by Sin Chew Daily that Jamal had gone to Indonesia.
The report said Fadzil refused to confirm the rumour but merely stressed that police were doing their best to locate him.
At the time of writing, a check with the Immigration Department's database showed that Jamal had yet to be blacklisted.
Jamal was last Friday charged under Section 290 of the Penal Code relating to public nuisance after he led a protest last October during which he smashed bottles of beer outside the Selangor state secretariat building.
He is also being investigated under Section 34 of the Arms Act 1960 for carrying a firearm while in a drunk or disorderly state.
Jamal was charged while receiving treatment at the Ampang KPJ specialist hospital for back pain.
However, he disappeared from the hospital before the bail process could be completed.
He later resurfaced but denied fleeing from police custody. He claimed that he had gone to Lembaga Tabung Haji building to withdraw money to foot the cost of his case.
In a statement on Tuesday, Jamal
promised
to surrender at the Ampang Jaya district police headquarters the following day.
However, Jamal did not turn up on Wednesday and instead appeared in a video that was taken at an undisclosed oil palm plantation.
In the video, Jamal said he
feared
for his safety. - Mkini