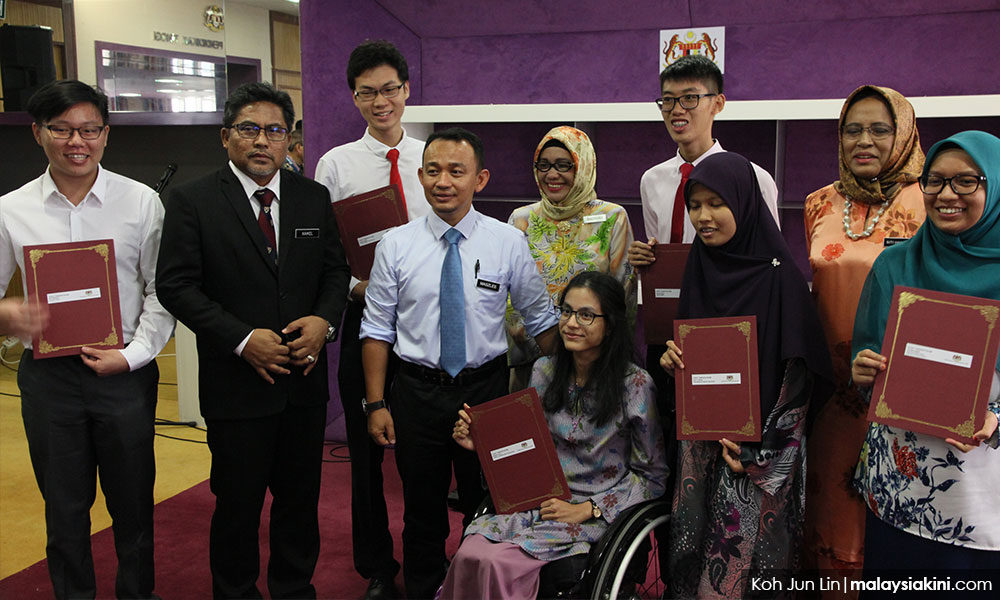 The process of removing PTPTN loan defaulters from the immigration blacklist is progressing in stages and will be completed by mid-June, said the Education Minister Maszlee Malik.
He said the process started on May 24 and will continue until June 15, hence delivering one of Pakatan Harapan's election promises.
"With that, I believe the first promise related to my ministry will be delivered by mid-June," he said in a speech in Putrajaya today at a ceremony to present a group of SPM-leavers with their offer letters to study in public institutions of higher education.
However, he said the ministry will need more time to find ways to implement another PTPTN-related promise, which is to allow graduates earning below RM4,000 per month to defer their payment.
"We have set up a team to study in more detail how best deliver this promise and ensure that it could be implemented in 100 days without compromising the people's other interests, that are also given priority by the new government.
"God willing, I will make the necessary announcement within the 100-day period," he said.
Also present is the National Higher Education Fund Board (PTPTN) CEO Wan Ahmad Wan Yusoff, who told reporters that PTPTN had blacklisted about a million defaulters since 2000, of which 433,000 still remain when the delisting process started.
He said those who need to travel overseas but have yet to be removed from the blacklist can contact PTPTN to resolve the matter.
However, he said those who default on the PTPTN payments for six months will still be blacklisted under the Central Credit Reference Information System (CCRIS), which would have an impact on the defaulter's credit rating.
When pointed out that this would render it moot to be allowed to defer payment, Maszlee said the ministry will look into streamlining the policy.
When asked whether the loan will continue to accumulate interest while payment is being deferred, Maszlee said a decision will be made that is in the rakyat's best interest.
He said the ministry is also trying to determine how many PTPTN borrowers earn below RM4,000 per month. - Mkini