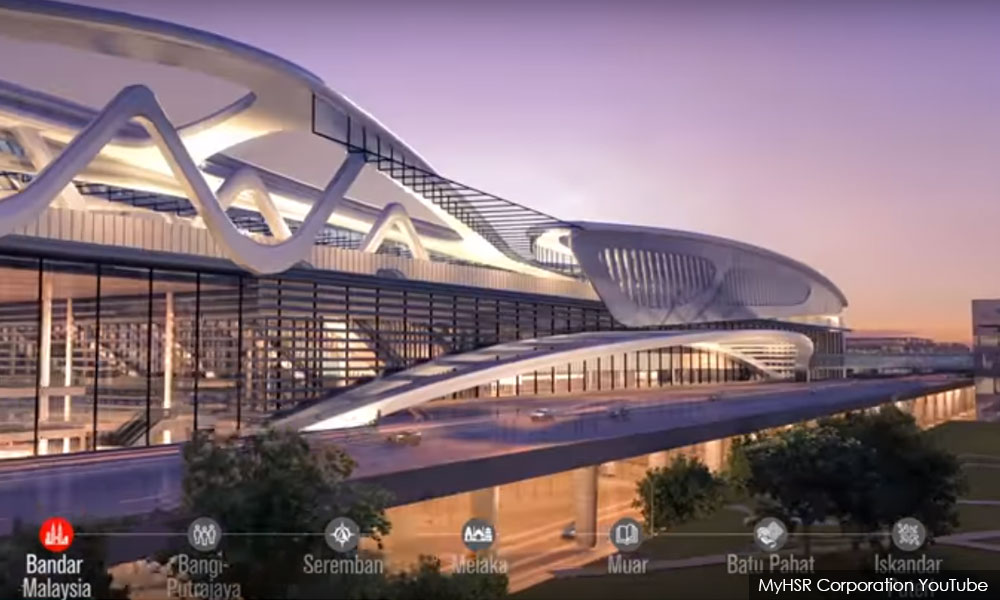 Think tank BMI Research forecasts a negative impact on Malaysia's construction industry after Prime Minister Dr Mahathir Mohamad announced the cancellation of the Singapore-Kuala Lumpur High-Speed Rail (HSR) project.
"The
cancellation
of the HSR, announced this week as part of Mahathir's attempt to tackle Malaysia's rising government debt, will have a negative impact on growth in the country's construction industry over the coming years," BMI Research said in its revised industry trend analysis.
The HSR project, which is estimated to cost more than US$28 billion (RM111 billion at current rate), was a significant part of the country's transport infrastructure growth, BMI Research said.
Stations along the railway would have also served as hubs for new commercial, residential and industrial developments in the two countries.
"This will exacerbate the already-negative impact Mahathir's surprise victory in this month's elections has had on foreign investment," it said.
Along with the renegotiations of the East Coast Rail Link (ECRL) project, BMI Research said it has revised down its construction industry forecasts for Malaysia.
It now expects growth to average out at 4.3 percent in real terms between 2018 and 2022, which is a significant slowdown compared to the preceding years.
If the ECRL is cancelled as well...
If the ECRL ends up being cancelled as well, both these projects will negatively impact the country's transport infrastructure and buildings sector the most.
"Although we believe that Malaysia's transport infrastructure sector will continue to grow, supported by smaller mass transit projects, highways and upgrades of the existing rail network, the cancellations will diminish long-term construction potential in the sector," it said.
This will also indirectly diminish growth potential in the residential and non-residential building sectors as the two projects would have served as anchors for future residential, commercial and industrial developments.
However, BMI Research noted that it remains fairly positive on the overall growth trajectory of Malaysia's construction industry, as long as the country's core infrastructure needs remain largely unchanged.
It said the Pakatan Harapan government's focus is likely to shift towards smaller scale transport and utility projects to address quality of life and cost of living issues.
"Rural road, power and broadband projects may not be of the same value or prestige as high-speed railways, but they remain essential to bolstering economic growth and will be a source of project opportunities for companies that may have missed out on larger projects," it said. -Mkini