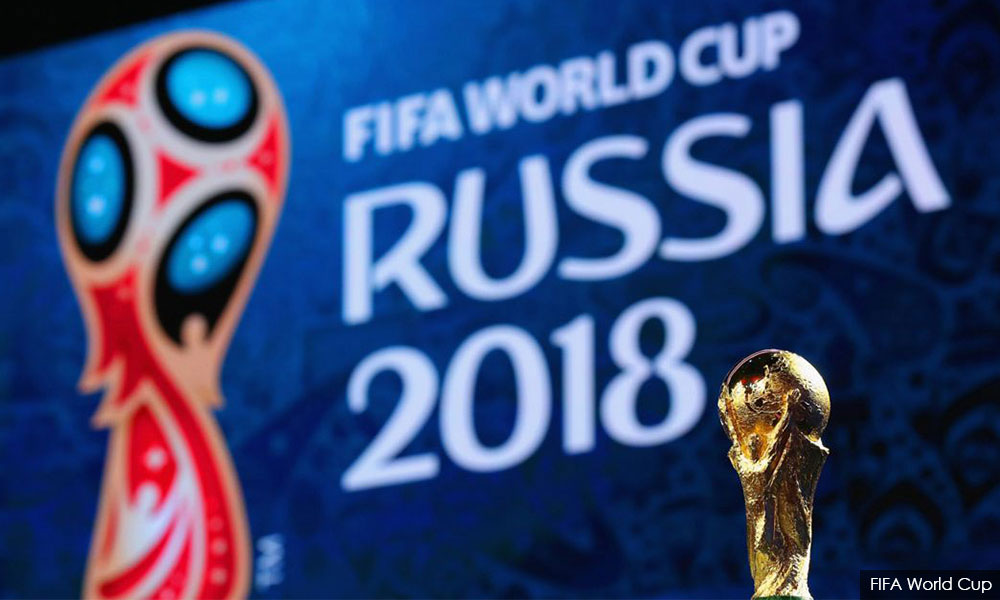 It was an era when Astro and TV3 did not exist, computer technology was in its infancy, and live broadcasts had not reached our shores.
RTM said it did not have enough funds to telecast all the matches of the 1982 World Cup in Spain live.
On June 14, 1982, Malay Mail reader Peter Teo came up with a gem of an idea. He suggested to the paper's now-defunct hotline team that football fans would not mind paying a ringgit each to help pay for the telecasts.
At that time, this method of fundraising was revolutionary. There wasn't even a name for it. These days, it is called crowdfunding, where many individuals. contribute small sums of money for certain projects or ideas to succeed, precipitated by the internet.
In just days, the idea took the nation by storm, and the People's Live Telecast Fund was launched on June 19. I was lucky to be part of the team that got things going, and by time the fund was closed, we had collected in excess of RM400,000.
In the parlance of the former prime minister, it was really 1Malaysia at work.
With the donations – ranging from RM1 from ordinary rakyat to thousands from corporations, the newspaper was able to pay RTM to air the live telecasts of four World Cup matches. It even had extra funds to air the live telecast of the Fifa World All-Star charity match in August that year.
The proudest moment for all of us who were involved was when the words "Ditaja oleh rakyat Malaysia" (sponsored by the Malaysian people) flashed on the small screen to millions of viewers.
Today, 36 years later, RTM is not faced with the same problem, and unlike in 1982, football fans need not fork out any money.
On Monday, Communications and Multimedia Minister Gobind Singh Deo said the ministry supported the
proposal
for
RTM
to air 2018 World Cup matches live for free, adding that it was an important move for
RTM
to transform and boost viewership.
On Wednesday, after the cabinet meeting, the minister
announced
that there was a RM40 million ceiling to obtain the rights to broadcast 41 of the 64 matches.
But is it justified?
Is spending RM40 million going to make RTM a watchable channel and its contents be exploited commercially? An expensive one-off 'experiment' is something we can do without.
Ministers have taken a 10 percent
pay cut
, the public is
donating
to help the government with its debts, projects have been
shelved
and other cost-cutting measures have been introduced. This is irresponsible spending.
After July 15, is RTM going to morph itself into a sought-after channel which viewers will flock to? Will it be commercially viable?
Ask any marketing expert in the media fraternity and he or she will tell you that it all boils down to content. What has RTM got to offer?
Is its content good enough to "steal" viewers from TV3, or for that matter, Astro Ria? Will they be attractive to advertisers?
To put it bluntly, it is not going to happen.
The RM40 million can be put for other causes like improving the healthcare system. How many rural health clinics can be built with that kind of money?
So is another edition of the People's Live Telecast Fund necessary? Will it get the support of the masses? It is almost impossible to raise RM40 million in less than 14 days unless 40 business tycoons are arm-twisted into "donating" RM1 million each.
Telecasts of sports activities are incomplete without the experts and the pundits who have played at international levels. Where is RTM going to find them at his very last minute, unless we are going to hear words like "cemerlang" (successful) and "terkandas" (crashed) repeated umpteen times.
Mamak shops and pubs are already broadcasting the English Premier League, the La Liga and the Bundesliga live. They will milk the World Cup telecasts for all its worth with big multi-screens.
Instead of spending RM40 million, why not encourage the fans to congregate in these places and watch the matches?
The government must practise what it preaches. Throwing away RM40 million of taxpayers' money is not the right thing to do.
Similarly, will the government throw more money to telecast F1 Grands Prix, tennis Grand Slams, the Ashes and other major tournaments? Will it fight with Astro in the bid for EPL rights? Where does it stop?
Hopefully, there will be a rethink of this grandiose plan.
---
R NADESWARAN is a veteran journalist. While reading law in UK, he spent three weeks at the Marquette University in Milwaukee, Wisconsin and later wrote a thesis on comparative sports laws in UK, US and Malaysia. Comments: citizen.nades22@gmail.com - Mkini