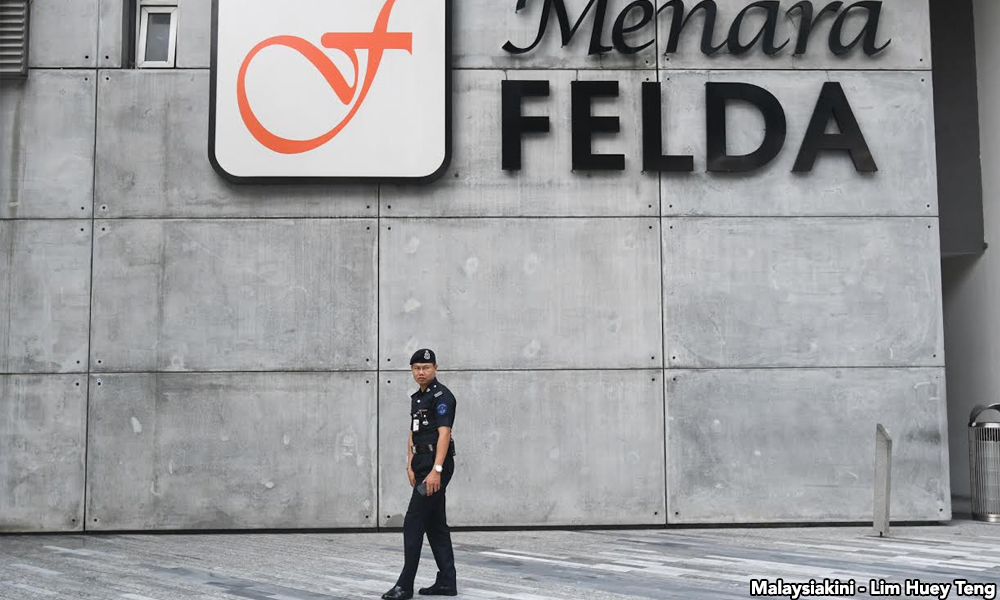 The National Felda Settlers' Children Association (Anak) lodged a report with the MACC yesterday against former Felda chairperson Isa Samad over an alleged discrepancy in the payments received by Felda Holdings shareholders in 2013.
"In 2013, when FGV (Felda Global Ventures Holdings Bhd) went for an IPO, KPF (Koperasi Permodalan Felda Malaysia Berhad) bought 51 percent of shares in Felda Holdings but they were only paid RM2.2 billion.
"At the same time, Felda authorities only had a 49 percent of share in Felda Holdings, but FGV paid them RM5.7 billion.
"So, the question is, why did KPF only get RM2.2 billion from FGV for their 51 percent (higher) share in Felda Holdings?" Anak deputy president Mohd Nasaie Ismail told Malaysiakini.
Nasaie added that they were making this report again because new MACC chief commissioner Shukri Abdull had announced that MACC will be re-visiting all cold cases.
"Before this, we had already reported it to MACC. We made police reports and everything in 2013, but no action was taken."
Some of these dormant cases which Anak want to be re-investigated include Felda Investment Corp's (FIC) acquisition of hotels in London, Kuching and Kota Kinabalu and FIC Properties' acquisition of a stake in Indonesia's Eagle High Plantation.
On the hotels acquired by FIC, Nasaie lamented that there appeared to be no further progress or prosecutions following the investigation on Isa and several others.
He also said that responsible parties must investigate the alleged misappropriation of funds that allegedly happened in Felda under Isa's administration in order to recover funds to help rebuild Felda.
Isa was arrested by MACC last year. He was remanded for five days in August 2017. - Mkini