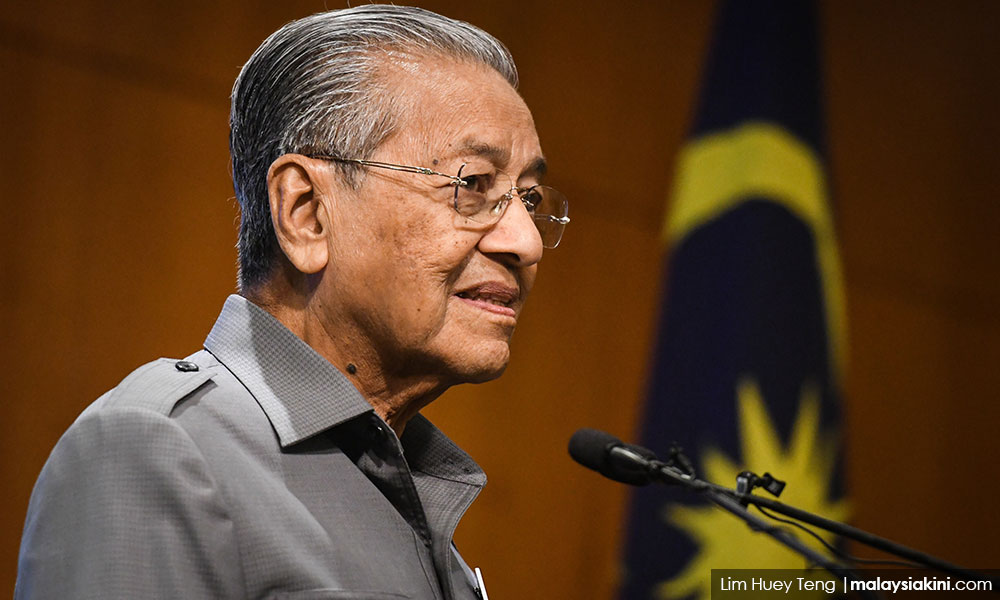 The Pakatan Harapan government has pledged not to do what the previous government had done - failing to uphold the people's trust, Prime Minister Dr Mahathir Mohamad said today.
He said he and the Pakatan Harapan coalition could be toppled by the people if they did anything contrary to the laws and religion.
"Tell me if I cheat. I can be dropped. Likewise, the Pakatan Harapan elected representatives who cheat or do not uphold the trust can be removed as well," he said when opening the 29th general meeting of Koperasi Pembangunan Daerah Langkawi.
Mahathir said the previous government had unashamedly stolen public funds and, claiming that the money was halal, had used it to sponsor people for the Haj pilgrimage.
"How can this money be regarded as halal and used for the Haj pilgrimage when it was stolen in the first place?" he asked.
Mahathir said the concept of trust was also important in the management of cooperatives because it determined the success or failure of an organisation.
He said those entrusted with the responsibility to manage a cooperative should discharge their duties with sincerity and trust.
"Any work given should be done with trust. Do not take what belongs to others. Cooperatives can sustain and progress because they always make profit," he said.
Meanwhile, the chairman of the cooperative, Juhari Bulat, said the cooperative had generated profits that had enabled the members to enjoy a 10 percent dividend annually over the past 30 years.
Juhari, who is the state assemblyman for Ayer Hangat, said the cooperative planned to venture into resort entrepreneurship after having successfully run a petrol kiosk, premix plant, hotel and motorcycle shop.
- Bernama