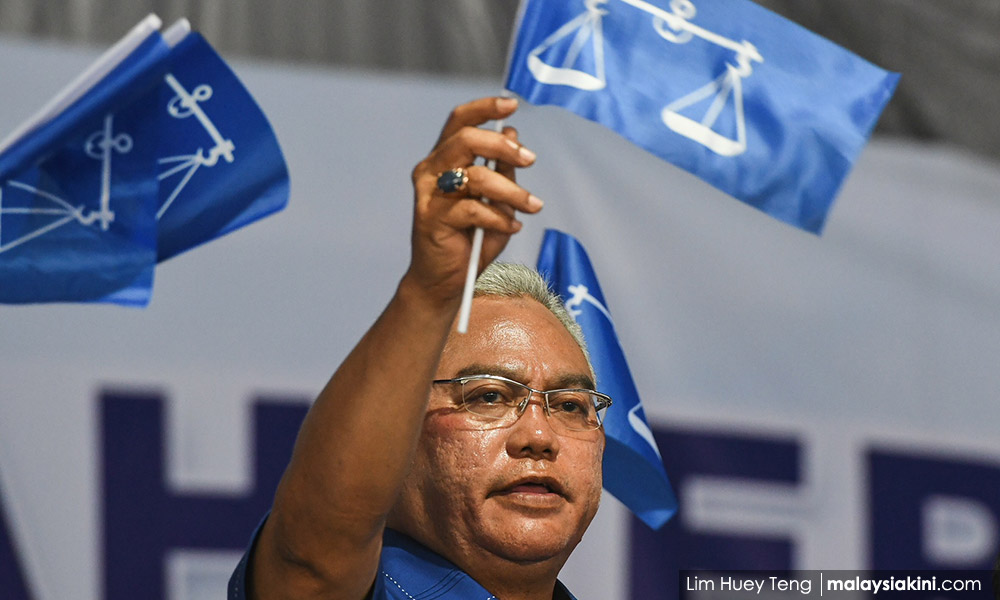 Selangor Umno liaison chief Noh Omar (above) has claimed he has no knowledge if there is any link between funds received by the state Umno division and 1MDB.
He said he only took over the state party leadership from the then prime minister and Umno president Najib Abdul Razak in 2014.
This was one year after the funds from 1MDB were alleged to have been transferred to party accounts, as per claims he said were circulating on social media.
Noh was asked to comment on the freezing of some
900 accounts
by investigators probing the 1MDB scandal, including those of Selangor Umno.
"It was circulated in social media that many state liaison offices received funds from 1MDB in 2013. I cannot comment on that because we don't know why (our bank accounts) were frozen," he said during a press conference after the opening of Tanjung Karang Umno division's election and assembly.
"The (alleged funding by) 1MDB happened in 2013, and if I were to be summoned by (the Malaysian Anti-Corruption Commission, I will tell them) I have no idea because I did not issue cheques back then," he said, adding he had only been deputy secretary of the state liaison at the time.
Najib held the post of Selangor Umno liaison chief from 2009, one year after the state government fell to the then opposition Pakatan Rakyat.