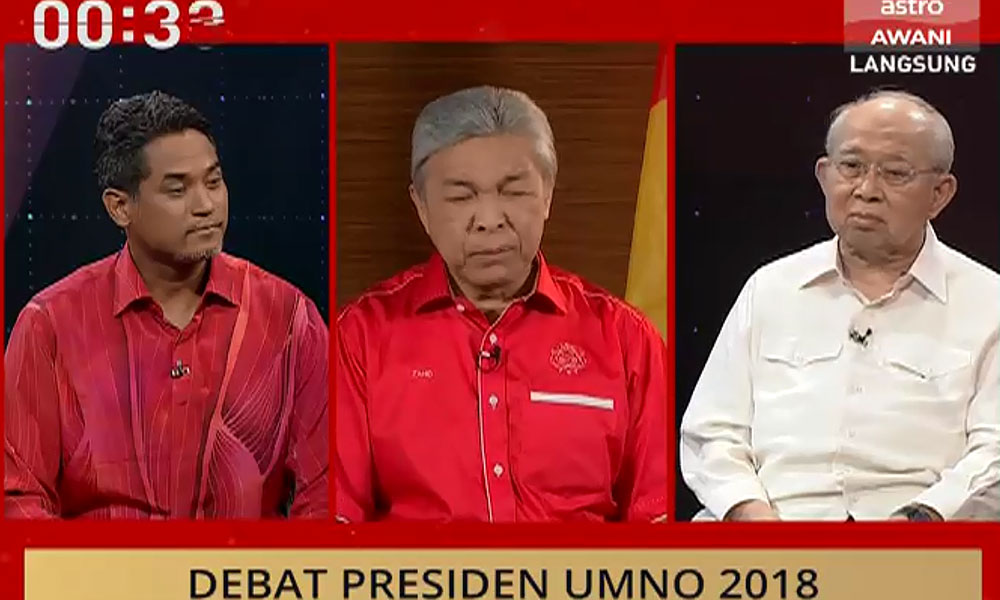 Being a good debater is but one of the many skills needed of a good Umno president, said the party's Cheras division chief Syed Ali Alhabshee.
Following the Umno presidential debate last night,
Malaysiakini
pegged Khairy Jamaluddin Abu Bakar as the
better debater
over Tengku Razaleigh Hamzah and Ahmad Zahid Hamidi.
Asked about this, Syed Ali said people with good oratory skills were a dime a dozen.
"If you go to Chow Kit road, everybody can speak well.
"We are not choosing someone who is only good at talking. We are choosing someone who can reform Umno, who can ensure Umno inspires the confidence of the rakyat again," he told the press at the sidelines of the division's polling centre today.
Nevertheless, without naming names, he said the debate had shown who was best suited to helm the party.
"Watching Astro Awani last night, we can see who was speaking the truth [...] the grassroots were able to judge for themselves who is the best candidate for the presidency," he said.