To express deep respect for 92-year old Malaysian Prime Minister Mahathir Mohamad, Indonesia's 57-year-old President Joko "Jokowi" Widodo intended to personally welcome the former at Halim Perdanakusuma International Airport on Thursday.
Jokowi is four years younger than Mahathir's eldest child, the dedicated columnist and activist Marina.
It is an ASEAN tradition that the new leader of a member state pays an introductory visit to fellow leaders of the region. Mahathir chose Indonesia as his first destination. Mahathir recently praised Jokowi's leadership, his achivements to make Indonesia more advanced — for the first time according to Mahathir — than Malaysia.
The two leaders are slated to hold bilateral talks and have a working luncheon at Bogor Palace on Friday. Mahathir and Jokowi will discuss bilateral relations, especially on economic and international affairs. But this time around, the two leaders need to sideline formalities.
Jokowi is likely more interested in hearing insights from his guest on what happened in Malaysia and how Mahathir made such a shocking comeback. His return to power is indeed inspiring many Indonesians, especially some elderly politicians who think they can emulate Mahathir.
Jokowi has hinted at his reelection bid next year. He may ask Mahathir to share his experience of uniting a nation, because his political opponents describe him as an enemy of Islam. Of course the problems of Malaysia and Indonesia are strikingly different even though Islam is the majority religion in both countries.
Jokowi also needs to learn about Mahathir's experience in dealing with ASEAN. The President should pay more attention to foreign policy affairs, including relations with neighbors. He can learn much from an experienced politician like Mahathir.
Likewise, Mahathir must be eager to know about Indonesia's political landscape, because he has to prepare his successor. Malaysia needs much younger leaders who are not part of the old system.
While serving as prime minister, Mahathir was known for his ambitious plan to prioritize Malays in the development of the country. Later, he realized that it did not work, and the Chinese and Indian minorities demanded equal treatment.
Mahathir's coalition surprisingly defeated former prime minister Najib Razak because Malaysian voters, including Malays, were angry about the rampant corruption that implicated Razak and his wife Rosmah.
Until Najib's fall from grace in May, Malaysian government officials, including diplomats and even the mainstream media, defended Najib and accused the foreign media of using the case for commercial gain.
"Little research on the internet will explain that none of the accusations leveled against Mr. Najib Razak are true," Malaysian Ambassador to Indonesia Zahrain Mohamed Hashim stated.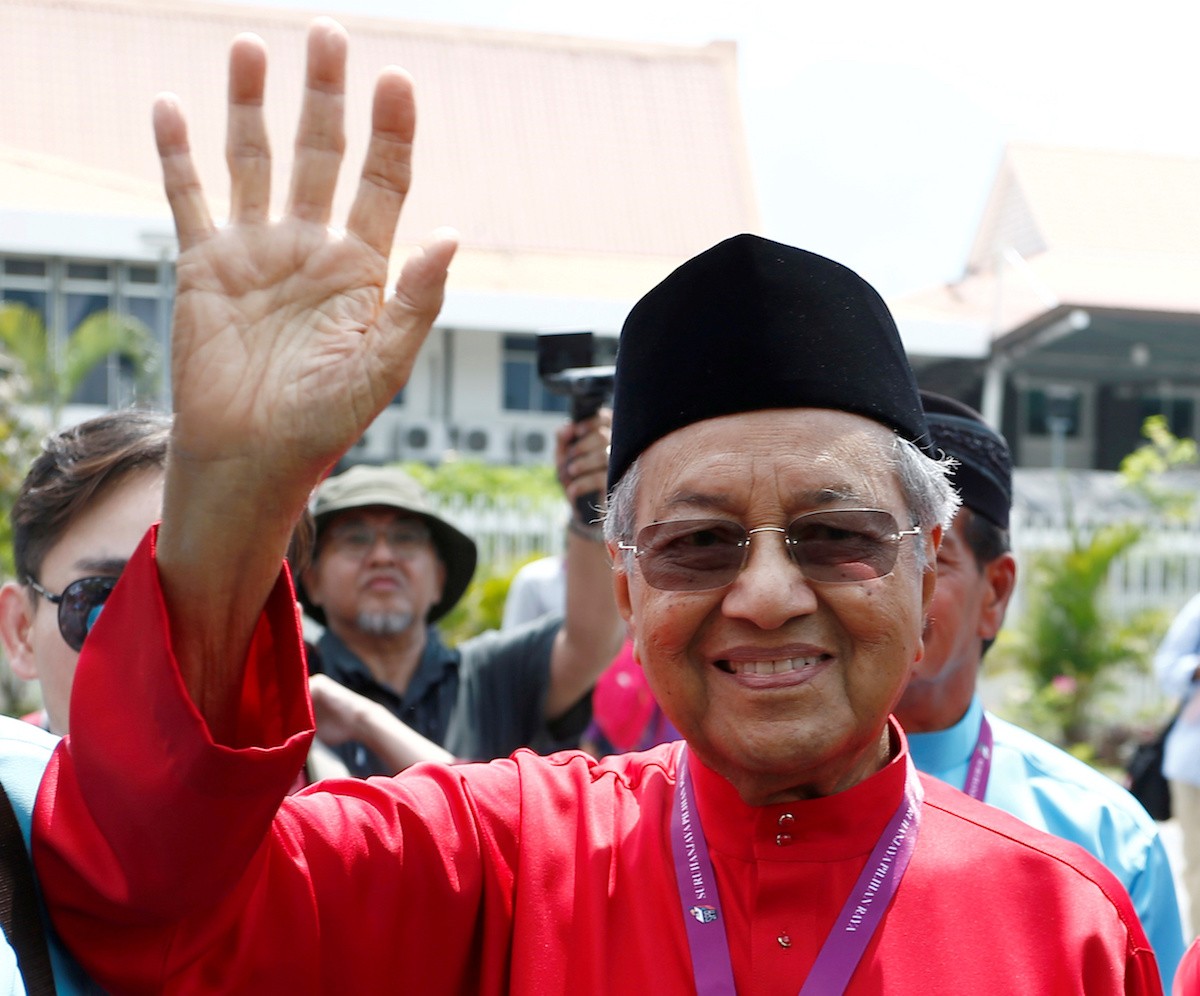 Mahathir openly said he would be a transitional leader. It is natural that the next Malaysian leader will be his former foe and "golden boy", Anwar Ibrahim, whose party won the May 9 election. His wife, Wan Azizah, is deputy prime minister, a position he once held under Mahathir.
But 70-year-old Anwar will also be a temporary leader, just to restore his dignity and honor. Malaysia needs a much younger leader with no links to the old, corrupt political system.
In this case, Mahathir can get advice from Jokowi.
It will become a nostalgic visit for Mahathir. In November 1994 he attended the Asia-Pacific Economic Cooperation summit hosted by then-president Soeharto. He seemed less enthusiastic, not just because he disliked the United States and Australia, but also because Soeharto sidelined his East Asia Economic Group (later the East East Asia Economic Caucus) idea. He insisted it would become a new regional grouping between ASEAN with Japan, China and South Korea.
During the Asian financial crisis Mahathir attacked the World Bank and the International Monetary Fund and refused to cooperate with them in overcoming the crisis. Mahathir took a fixed currency policy by pegging ringgit to the US dollar.
Malaysia recovered much speedier than Indonesia, but Indonesia insisted it could happen because Malaysia was much smaller. Mahathir demonstrated his solidarity to Soeharto who was struggling to restore the economy. People were outraged with Soeharto's cronies and children whom they accused of robbing the state coffers. Soeharto's 32-year rule collapsed in May 1998.
Mahathir remained in power until his resignation in 2003 after ruling the country practically like Soeharto: A dictatorship. Five years before, he jailed his deputy, Anwar Ibrahim, for sodomy. There was a joke at that time Mahathir fired and imprisoned Anwar for jealousy.
The two-day visit of the new prime minister — new but act from old stock — will atract wide-ranging public attention here for several reasons. For many Indonesians who experienced life under Soeharto, the medical doctor Mahathir will likely remember him as a leader who diligently acted as the "champion of developing countries" against Western countries.
Soeharto's ministers often joked that Mahathir often tried to steal the show on international stages from Soeharto, but often to no avail. His confrontational remarks against the industrialized countries often provoked outrageous such from the US presidents or Australian prime ministers.
Welcome to Jakarta, Grandpa Mahathir. Please share your rich knowledge with our president!
– http://www.thejakartapost.com/