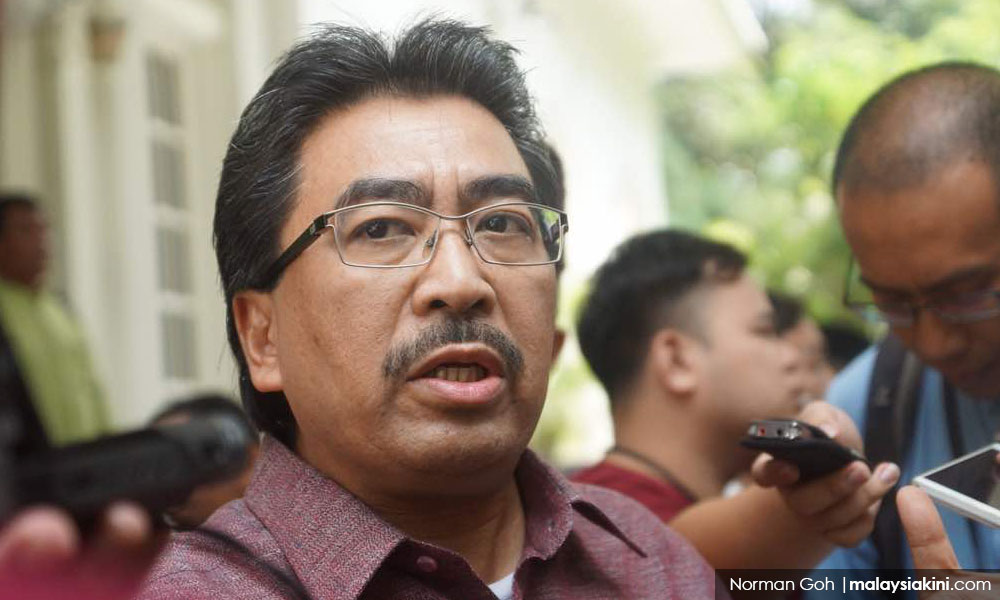 The rakyat is punishing Umno due to its leaders' arrogance, said Umno vice-presidential hopeful and former minister Johari Abdul Ghani (above).
It was this big-headedness of party leaders, the former finance minister II said, which also led to the party's embarrassing defeat in the 14th general election.
"We felt like we (Umno leaders) were so great in our areas, which is why we could say anything we wanted.
"But those words ruined the rest of our (Umno) comrades who were not involved in such speeches.
"This is why the people punished us, not just those individuals (who were arrogant) but our party, which is why our party lost (the general election)," Johari said during the Titiwangsa Umno delegates' meeting at Flamingo Hotel in Ampang today.
He said Umno no longer has leaders who are trustworthy and wise, which also contributed to why they lost the election.
"If we have leaders who inherit Umno leadership, over time, we have eventually lost the elements that we refer to as four important leadership elements," he said.
The four leadership elements, he explained, is to be honest, trustworthy, wise and be someone who does work that benefits his or her community.
Back then, he said, the older generation who were less educated were less likely to criticise their leaders because they did not know what to criticise.
But now, Johari said, the younger generation have become more adept at judging the quality of their leaders, due to the education they were provided under the Umno/BN administration.
"When we have leaders who just replace one another, who do not have those four traits I mentioned earlier, in the end, that is the cause (of our defeat)," he said.
He also advised Umno members to change their mindset so that the party can become a progressive opposition.
Umno leaders should criticise the new government with facts and figures, instead of hearsay or unverified rumours, he said.
Today is the Umno party elections, which will see the biggest opposition party elect their new leadership.
Johari is running for vice-president as well as defending his position as the Titiwangsa Umno division chief. - Mkini