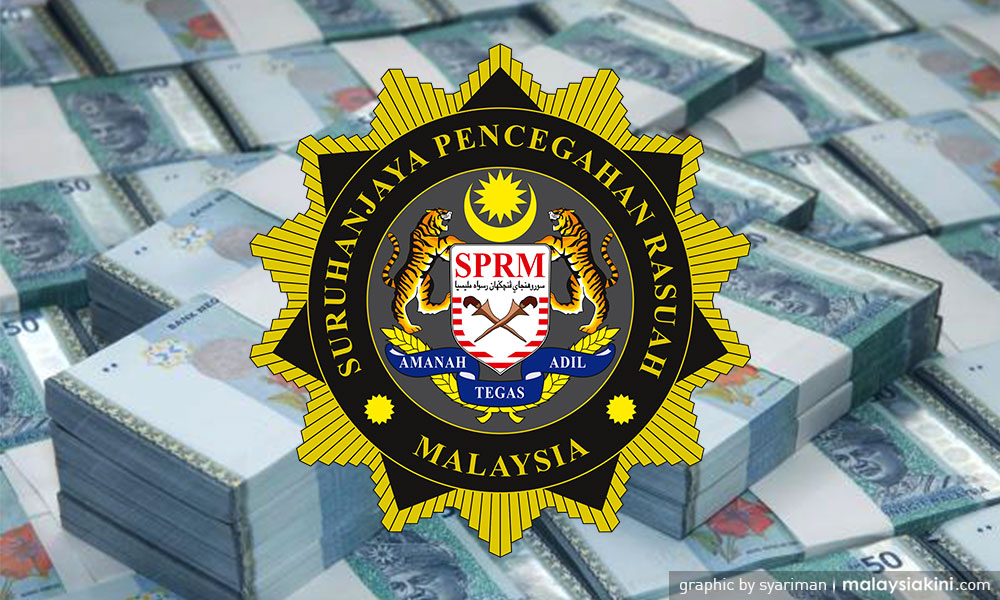 An ex-Umno minister will be summoned to the Malaysian Anti-Commission (MACC) for questioning over allegations of misappropriation of funds from a foundation, said MACC investigation director Simi Ghani.
The individual was a senior minister of Najib Razak's administration and one of Umno's top leaders, reported Sinar Harian today.
"An Umno leader is being probed," he was quoted as saying by the Malay daily.
He, however declined to reveal the identity of the leader or divulge any details about the said foundation.
Highly placed sources told the daily that the leader being probed is among the contenders for one of the top posts at today's Umno elections.
Sinar reported the sources as saying MACC had initiated the probe early this year, after receiving information the leader allegedly misappropriate funds of a foundation where he was the president.
He had allegedly used over RM800,000 from the foundation to foot credit card bills of his wife and himself. The alleged misappropriation had started since 2014.
The leader was was reported to have misappropriate approximately RM800,000, and his wife about RM55,000.
MACC was said to have traced several documents related to the alleged transactions.
According to the sources, MACC is also probing misappropriation of funds and abuse of power involving several other leaders, including several former ministers and a division chief.
Sinar said five leaders are running for presidency, two for the deputy president post. Seven are vying for the vice president post.
Among the hopefuls for president are Bagan Datuk MP Ahmad Zahid Hamidi, party vice-president currently acting for the president, Gua Musang MP Tengku Razaleigh Hamzah and Rembau MP and former Umno Youth chief Khairy Jamaluddin.
The two other are Bandar Tun Razak Division member Mohamed Iqbal Maricair and Iskandar Puteri Division member Mohd Yusof Musa @ Jamaluddin.
The contest for deputy president is a straight fight between supreme council member and former Negeri Sembilan menteri besar Mohamad Hasan and Umno information chief Annuar Musa.
Seven are contestsing for the three Umno vice-president posts: Ismail Sabri Yaakob, Mohamad Khaled Nordin, Sheikh Razali Sheikh Hamad, Mahdzir Khalid, Tajuddin Abdul Rahman, Johari Abdul Ghani and Ahmad Said.
Ismail Sabri, Khaled, Mahdzir, Tajuddin and Johari are incumbent supreme council members. - Mkini