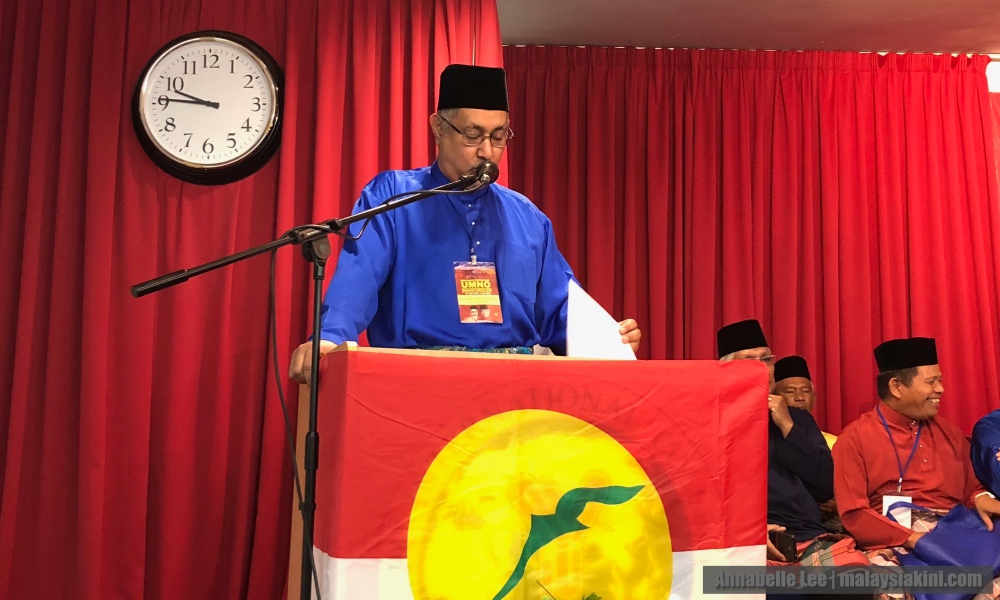 Cheras Umno division chief Syed Ali Alhabshee maintains it is not the fault of party divisions to have received money allegedly linked to 1MDB.
This, after the MACC confirmed it had
frozen
the bank accounts of several Umno divisions as part of its probe into possible wrongdoing by the state investment fund.
Syed Ali said even if this was found to be true, party divisions were not to blame.
"I pity whoever got the money and are now in this situation. I pity them because they did not know (where the money came from).
"They were given contributions and they took it," he told the press on the sidelines of the Umno election in Cheras today.
Umno acting president Ahmad Zahid Hamidi previously said Umno and Selangor Umno's accounts were among those that were
affected
by MACC's actions.
Syed Ali, who was uncontested in his bid to become division chief again, was relieved that neither Cheras Umno nor Federal Territories Umno had their bank accounts frozen.
"I don't think (the probe) will affect Cheras or Federal Territories Umno, because we did not receive money from 1MDB. We have never received money from 1MDB.
"We are lucky in Cheras... our accounts were not frozen," he said.
"As far as I am concerned, (in 2013) it was (FT Umno chief) Tengku Adnan Tengku Mansor who gave us the contributions, not the national headquarters," he said.
Whistleblower website
Sarawak Report
previously revealed that money from 1MDB had allegedly been
funnelled
through former Umno president Najib Abdul Razak's bank accounts to fund Umno and BN for the 2013 general election.
Earlier in his speech to party delegates, Syed Ali had stressed that Umno was rejected by the people in the 14th general election due to allegations of corruption by its leaders, and maintained that the party itself was innocent.
"Umno is a party that has contributed much to the Malays. Those who have committed wrongdoing are those inside the party, the Umno leaders," he said.
For the first time since Independence, Umno as part of BN lost government in last month's election.
However, he regretted how revelations of Najib's excesses had inadvertently "crippled" the party, even in the eyes of its own grassroots.
"Do you expect the grassroots members not to be shocked at whatever was found in Najib's house? Of course they are.
"Not even a jewellery shop has that much stuff!" he exclaimed.
Police previously confiscated some
RM1.1 billion
worth of cash, handbags, luxury watches, sunglasses and jewellery from Najib's home and properties linked to him.
Asked about Najib's defence that the confiscated items had been
gifts
to him and his family, Syed Ali said he would leave it to the police to determine the veracity the claim.
"He can say whatever he wants, the police will do their investigations.
"If there is case, charge him," he stressed. - Mkini