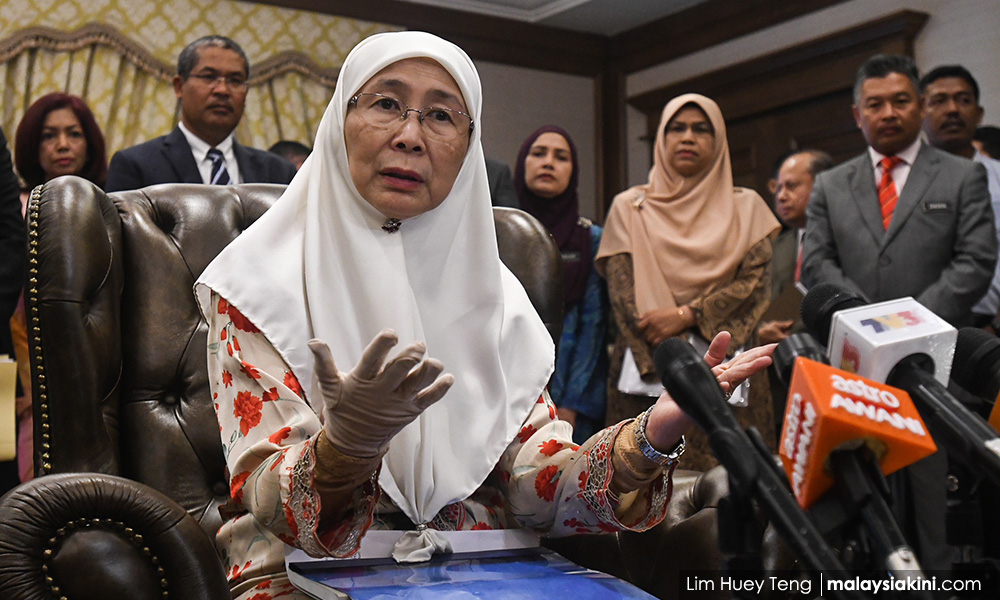 The Women's Affairs and Welfare Ministry will conduct a study and thorough investigation into the issue of a girl, 11, who is alleged to have married a 41-year-old man in Gua Musang, Kelantan.
Its minister Dr Wan Azizah Wan Ismail said she had received a report on the case and asked the Welfare Services Department to meet with the girl's mother to get more information.
"A thorough investigation must also be conducted because it involves the state Syariah Enactment.
"We also have to look into why it happened. Was it caused by poverty, education, family issues or other problems," she told reporters after visiting the Sungai Kedah/Anak Bukit Flood Mitigation Plan project here today.
The case of a 41-year-old man marrying an 11-year-old girl went viral on the social media yesterday after it was shared by the man's second wife.
The man is said to have married the child in Thailand, and the 34-year-old wife only found out about it after a friend showed her the man's marriage photograph.
Meanwhile, in Putrajaya, a statement from the ministry said it viewed the case of the marriage of an underaged girl in Kelantan as serious.
It said initial investigations found that the girl and her 41-year-old husband had applied for the marriage to be registered voluntarily and without force.
However, the ministry said, if a girl under the age of 16 years was married without a written consent from the Syariah Court judge, it would be considered an offence under Section 40 of the Kelantan Islamic Family Law Enactment.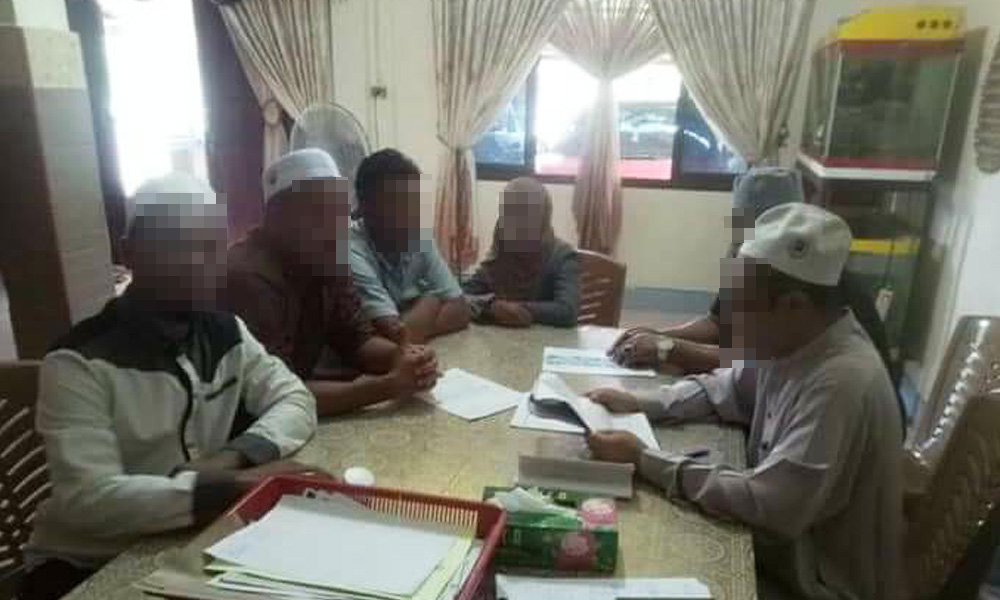 "To date, there are no records either in court or the Gua Musang Religious Office allowing the marriage," it said.
If found guilty, the individual concerned could be sentenced up to RM1,000 or imprisonment up to six months or both.
The statement also said investigations found that the marriage was held in Golok, and the girls' parents were Thai citizens.
"The agreement between her parents and the husband was that she would only go to live with him after she turns 16," it said.
The statement also said the National Council for Children and Child Welfare had formed a task force comprising related government agencies, academicians and child activists to look into the issue of underage marriages.
In a statement, Wan Azizah said she was felt moved to see that Malaysians were sensitive and responsive to the issue.
Stressing that the government would study the loopholes under the existing laws to ensure the rule of law in the country was the best legislation for all, she said the government would also ensure there was no discrimination or oppression against any parties, including children.
"The government is committed to ensuring the legal system in our country is fair and protects the rights and honour of all parties," she added.
- Bernama