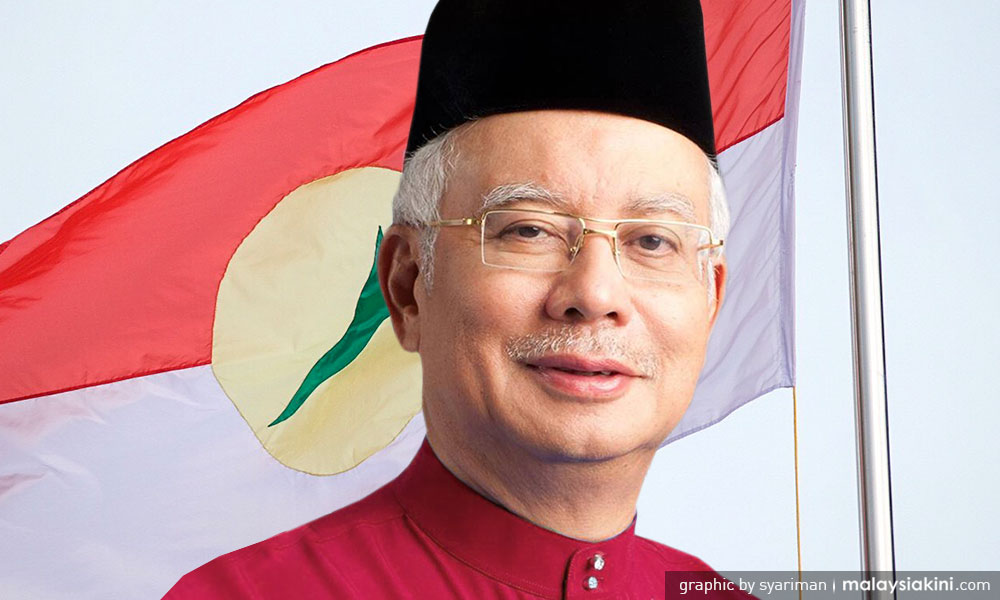 Former prime minister Najib Tun Razak took investigators to task for freezing Umno's bank accounts, saying the latter should have frozen the accounts of specific persons of interest instead.
He said the 1MDB taskforce was wrong to have frozen the Umno accounts as the party was not guilty and that it must be allowed to function.
"Umno is not guilty. If an individual is guilty, take action against them. Don't do it to the party.
"Umno has to function. We have responsibilities and duties. We have to run our divisions," The Pekan MP was quoted saying by The Star, at the opening of the Pekan Umno meeting today.
The taskforce had confirmed that it has frozen a number of accounts belonging to Umno, several other political parties and individuals to facilitate ongoing investigations into alleged misappropriation of funds involving the state investment fund founded by Najib.
It was reported that the Malaysian Anti-Corruption Commission (MACC) has
frozen
about 900 accounts traced to 1MDB. Umno's main account and that of its Selangor division were among those frozen.
The authorities are probing 1MDB and Najib under several laws, which include the MACC Act, Anti-Money Laundering, Anti-Terrorism Financing and Proceeds of Unlawful Activities (AMLA) Act 2001 and the Penal Code.
Both Najib and his wife Rosmah Mansor (photo, below) have also been called in for questioning.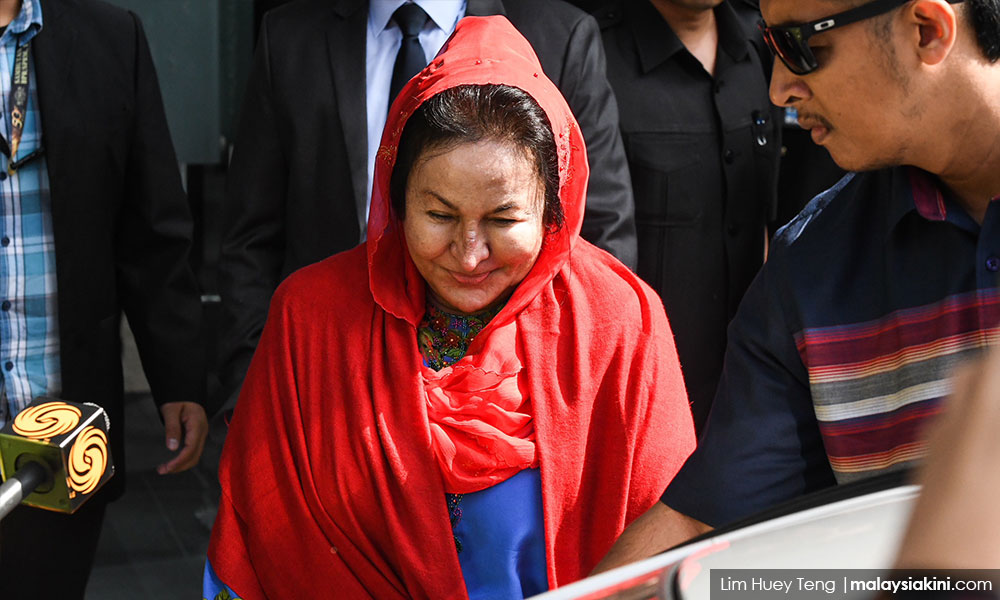 In a statement later posted on his Facebook page, the former BN chairperson said he was further saddened by the Harapan government's move to freeze the bank accounts of SUPP, which had left BN).
He posted: "A Harapan parliamentarian also urged the government to freeze the bank accounts of
other parties
such as MCA, MIC and Gerakan.
The government has reportedly frozen the account of Umno and SUPP after suspected they received funds from 1MDB fir use in the 13th general election, in 2013.
"But the 13th general election was held five years ago," he pointed out.
Thus, he said, ongoing investigations would not be jeopardised should the accounts not be frozen.
"Isn't it easy to obtain the record of transaction of the bank accounts if they are needed by the investigating officer," he further questioned.
"The political parties had done nothing wrong. Umno and SUPP had done nothing wrong, so did other parties in Pakatan Harapan, as it is usual (for parties) to receive political funds. The existing laws do not outlaw the political funding.
"This will also impact the emergence of these parties as the effective opposition and will be deemed as an attack and rejection on the foundation of democracy," he said.
He also questioned if Pakatan Harapan political parties could ascertain the sources and legitimacy of donations to them.
"Harapan had accused me of all sort of wrongdoing during its campaign for the 14th general election, (and) I welcome the investigation against me, but do not victimise the (BN) parties," he said. - Mkini