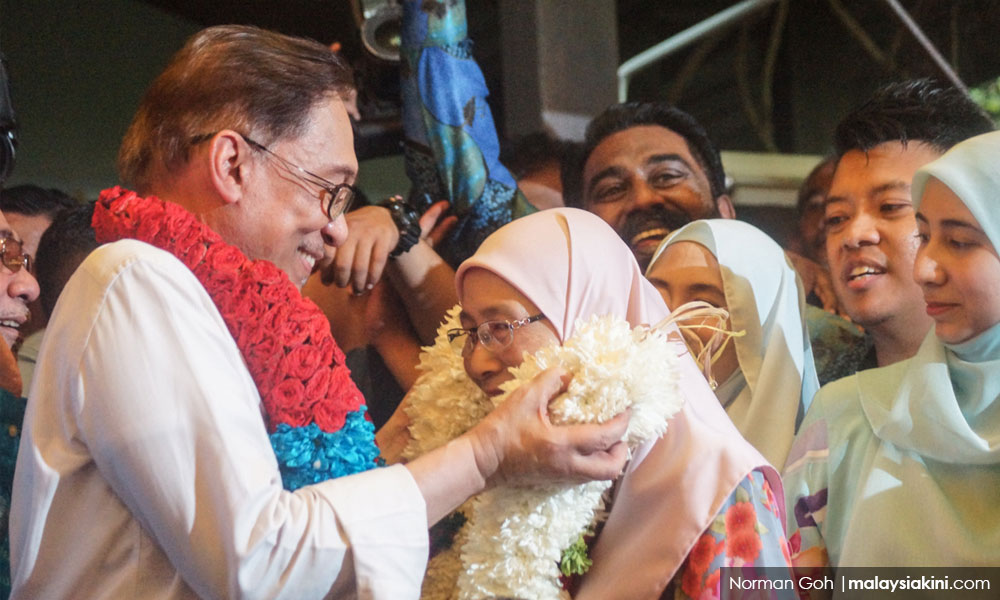 Dr Wan Azizah Wan Ismail said today she was prepared to step down as the deputy prime minister when her husband Anwar Ibrahim becomes the prime minister.
"I will step down. Let's not make it an issue. It has indeed been my intention from the beginning," she said after a visit to the Sungai Kedah/Anak Bukit Flood Mitigation Project site in Alor Setar.
Wan Azizah said that right now, in accordance with an agreement, Dr Mahathir Mohamad was the prime minister and she was the deputy prime minister.
She was commenting on a statement by Finance Minister Lim Guan Eng that Wan Azizah would resign as the deputy prime minister once Anwar became the prime minister, but the question of who would fill the vacancy had yet to be determined.
Asked whether the transition period for Anwar to become the premier would be expedited, she said what was important right now was to provide the best service to the people who had given their mandate to the new government.
On a flood mitigation project, Wan Azizah said it was 70 percent complete and would be fully completed in 18 months.
"Since 2010, some 46,000 flood victims had been evacuated and there have been many problems such as damage to paddy fields and property as well as loss of lives. That's why we want to expedite the project which is expected to be completed in 2020.
"The federal government will help to realise the project. A supplementary budget totalling RM62 million was approved last year," she said, adding that the budget would be used to build a diversion road for two bridges – on Jalan Alor Setar-Kangar and Jalan Alor Setar-Gunung Keriang.
Once completed, the flood problem would be resolved, she said.
- Bernama