While the cabinet list that has been circulating around may not yet be officially confirmed, the real thing may not be much different.
Tun Mahathir said he personally called up each and every selected cabinet members and asked if they would accept the appointment.
No rejection from them, the PM confirmed.
Noting surprising. Who on earth will tell the PM, "Tun, I don't think I'm the right guy. Please appoint someone else!"
Sin Chew Daily also rang up the appointees and some of them replied frankly that they had indeed been notified but could not rule out the possibility of last-minute changes. The more cautious, meanwhile, made neither admission nor denial.
Transport Minister Anthony Loke was more candid: "The list is real. Someone has leaked it out."
Leaked news is very often a phenomenon in politics, especially the new cabinet list which has been held back for so long. One of the reasons is that any further delay will not only affect government operation but also invite criticism from impatient supporters.
Of course, there is this possibility that the list has been intentionally leaked out to test public reactions, and last-minute changes before the swearing-in ceremony at Istana Negara are possible.
Anyway. politics is all about competition and distribution of power, and this holds for both the elections and cabinet list.
And since it is competition and distribution of power, sure enough there are winners and losers.
The winners: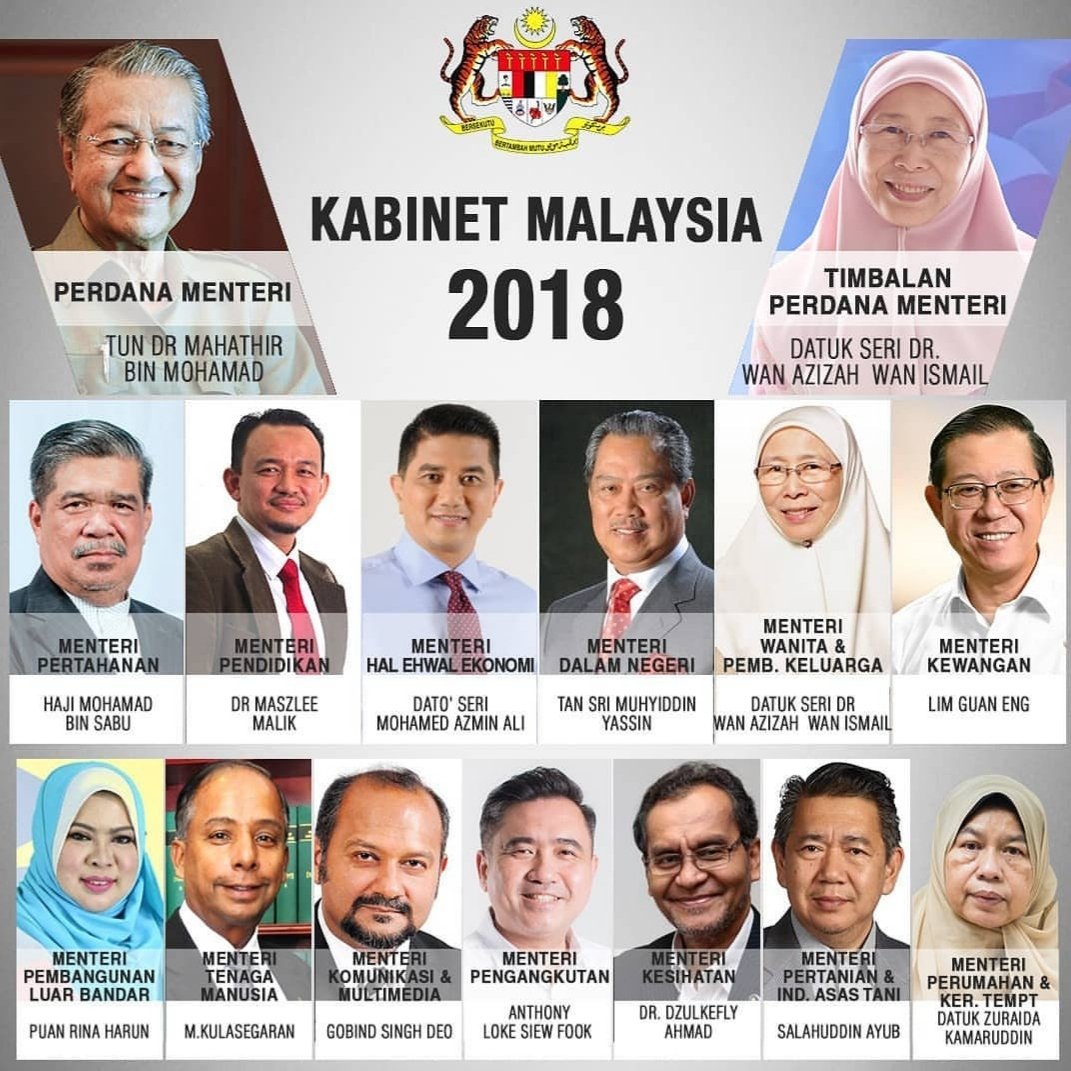 1. Tun Mahathir: He once claimed he would only be PM for two years, but the reality is that he has all the powers in his hands now and has upended the powerplay in under two months of his premiership, including the appointment of cabinet ministers.
Judging from the make-up of the cabinet list, it is more of Mahathir's list than that of PH's component parties.
The list doesn't go by the proportion of seats won by the component parties, but to a very large extent a reflection of Mahathir's will and needs.
Many key leaders have been dropped but political rookies find their way to the list so long as they manage to win Mahathir's heart.
2. PPBM: Winning only 13 parliamentary seats, the party nevertheless boasts six cabinet ministers, including the prime minister and key portfolios such as home affairs and education ministries, in addition to four deputies, leaving only three backbenchers.
3. Amanah: The smallest of PH parties with only 11 seats won, the party has five ministers and five deputy ministers in Mahathir's cabinet. Only one MP is not a cabinet member.
1. PKR: Despite having won 48 parliamentary seats, the party only has eight ministers and eight deputy ministers. Other than the key portfolios of economic affairs and foreign affairs helmed by Azmin Ali and Saifuddin Abdullah respectively, the other cabinet positions are of secondary significance.
2. DAP: With an impressive stable of 42 MPs, the Rocket only has six each of ministers and deputy ministers. Many highly popular reps have been sidelined.
3. Sarawak: Only one minister and one deputy minister for the state, vis-à-vis three and one respectively for the neighboring state of Sabah.
4. Anwar Ibrahim: To the prime minister, the PKR de facto leader is just "citizen Anwar" like any of us. He has not been consulted in drawing up the cabinet list, and some of his closest aides have not been included in the list.
– Mysinchew