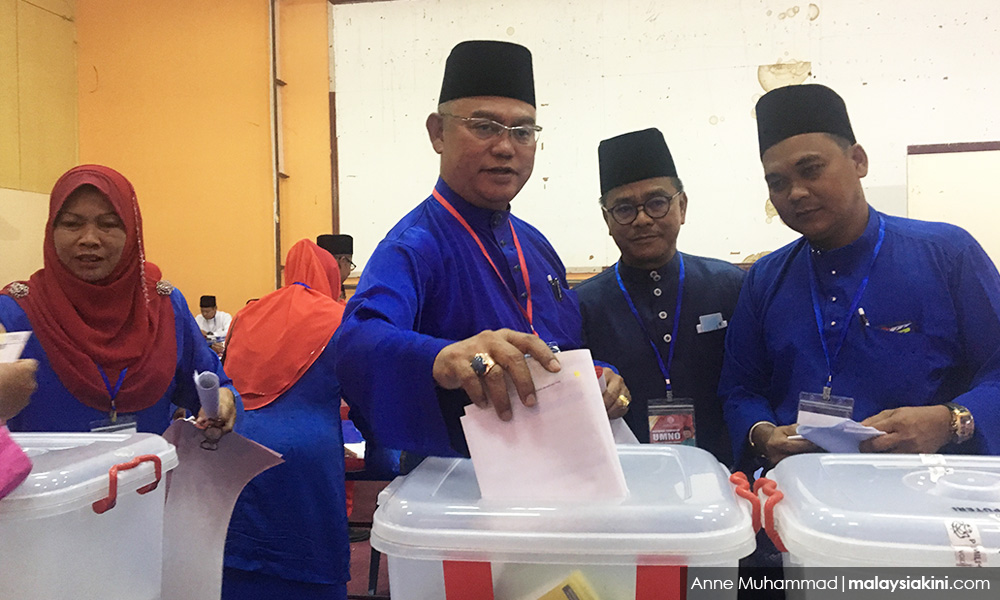 Selangor Umno chief Noh Omar is adamant that he will quit his post and not accept another term at the helm of once party elections are over.
This he said, was in line with his promise following BN's failure to recapture Selangor in the 14th general election.
"I have said that I have to take responsibility for defeat in Selangor, even though some friends say I can't hold on to that promise because (Umno) didn't just lose in Selangor, but even lost states we previously won.
"But I have to fulfil this promise that after the president is elected, I will step down as state chief. If they want to appoint me again, I will reject it," he said at a press conference in Tanjong Karang today.
Noh was met after the Tanjong Karang Umno division election meeting.
He said he would spend the next five years focusing on his duties as Tanjong Karang MP, and hoped the party would appoint a fresh face to lead Selangor.
Umno only won four state seats in Selangor on May 9, while Pakatan Harapan increased its majority to 51 seats. PAS won one seat in the state.
On speculation by former deputy prime minister Ahmad Zahid Hamidi that the Harapan government would move to deregister Umno, Noh said he would leave this matter to the courts.
He stressed that the Umno supreme council had received permission from the Registrar of Societies to delay party polls, which was supposed to be held on April 19 – an issue which critics say are grounds for Umno's deregistration.
The Umno polls are being held today. -Mkini