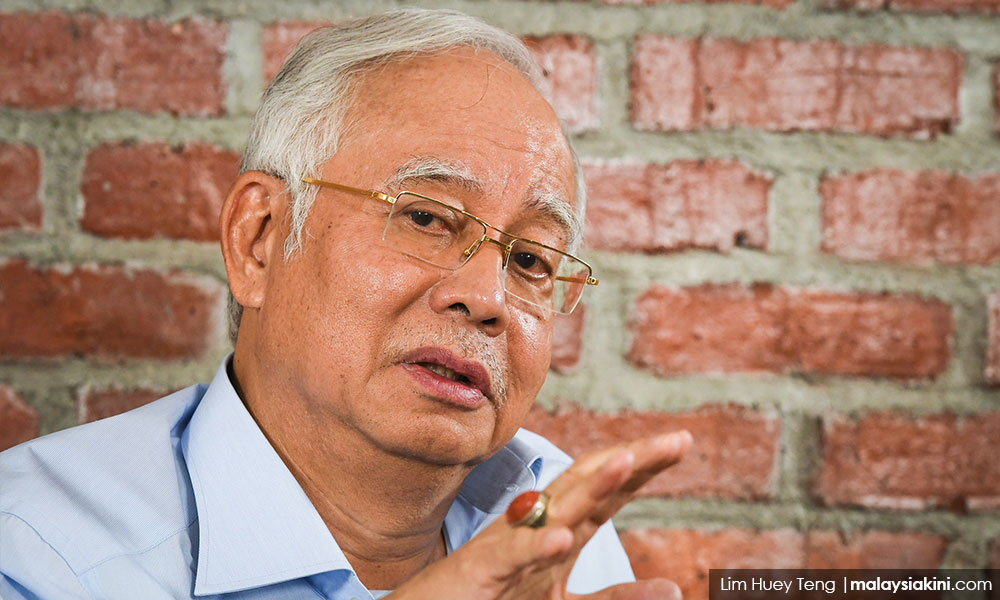 Former premier Najib Abdul Razak said his government's decision to place the auditor-general's report on 1MDB under the Official Secrets Act (OSA) to prevent the then opposition from giving it a negative spin.
He believed this would be the case despite the then opposition members of the Public Accounts Committee (PAC) having gone through the report.
Ironically, the decision to place the report under the OSA fuelled speculation that Najib had something to hide and provided greater fodder for his political rivals.
In an exclusive interview with Malaysiakini, the former premier, who has denied abusing public funds for personal gain, said in hindsight that perhaps he should have been more open with regard to the report.
"We were facing elections and we didn't want things to be twisted or spun around.
"The AG (auditor-general) report had always been made available to the PAC with opposition members. They went through it and they were satisfied. We thought that was enough.
"But in hindsight, which, as they say, is always 20/20, we should have just made the AG report available as an appendix to the final PAC report," he added.
Looking back, the former premier said he would have also implemented 1MDB in a different manner.
He conceded that the idea of financing the state funds through debts was not the best of decisions, which landed 1MDB in a quagmire.
"Probably in the execution of 1MDB, we should have put in more safeguards to ensure transparency, good governance and accountability. I regret not doing this as a lot of things went wrong," he added.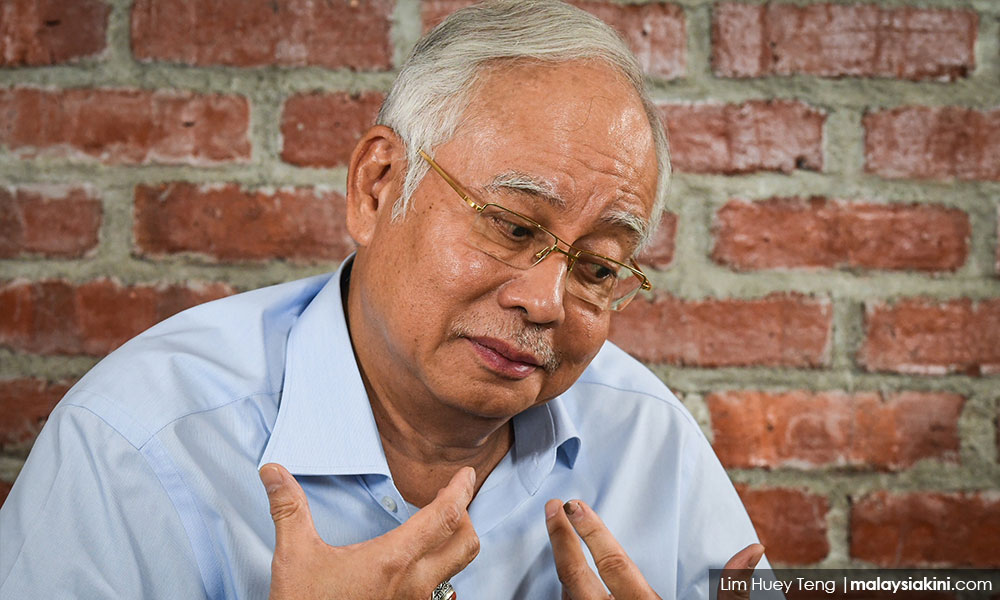 Apart from this, Najib said he would change little else about his time as prime minister.
"I still believe in our transformation plan, I would not change that. My vision for Malaysia, I would continue with that," he added.
According to Najib, Pakatan Harapan had exploited the 1MDB issue against BN leading up to the national polls with a "negative" campaign involving character-smearing.
He stressed that the PAC, which is a bipartisan committee, had absolved him of wrongdoing in the 1MDB issue.
He also pointed out that DAP's former Kepong MP Tan Seng Giaw had come out openly to clear his name.
While the PAC did not implicate Najib in its conclusion of the 1MDB investigation, it did recommend investigations against certain key managers.
Almost two years later, no action appears to have been taken.
Quizzed on this, Najib suggested that perhaps the relevant authorities did not have enough evidence as yet to take action against those individuals.
"Once a report like that goes to the police and the appropriate agencies, it is left up to them to take action against these people.
"Maybe they have not got the full proof yet, or whatever evidence. You cannot simply take action," he added.
On his part, Najib said he was more focused on the rationalisation of 1MDB to reduce the state fund's debts, which the former premier argued had been successful.
Both the Tun Razak Exchange (TRX) and Bandar Malaysia are mega-infrastructure projects under 1MDB, which he believed would have contributed to a surplus had they been monetised fully.
"I was very hopeful (with these two projects) that at the end of the day, the 1MDB saga will end up with a surplus.
"The new Finance Minister Lim Guan Eng also recently confirmed that the TRX will be a profitable project and will result in a surplus," he added.
However, Najib said this does not mean that those who might have broken the law should be excused.
"I have said openly in my statements that no one is above the law, action should be taken," he added. - Mkini