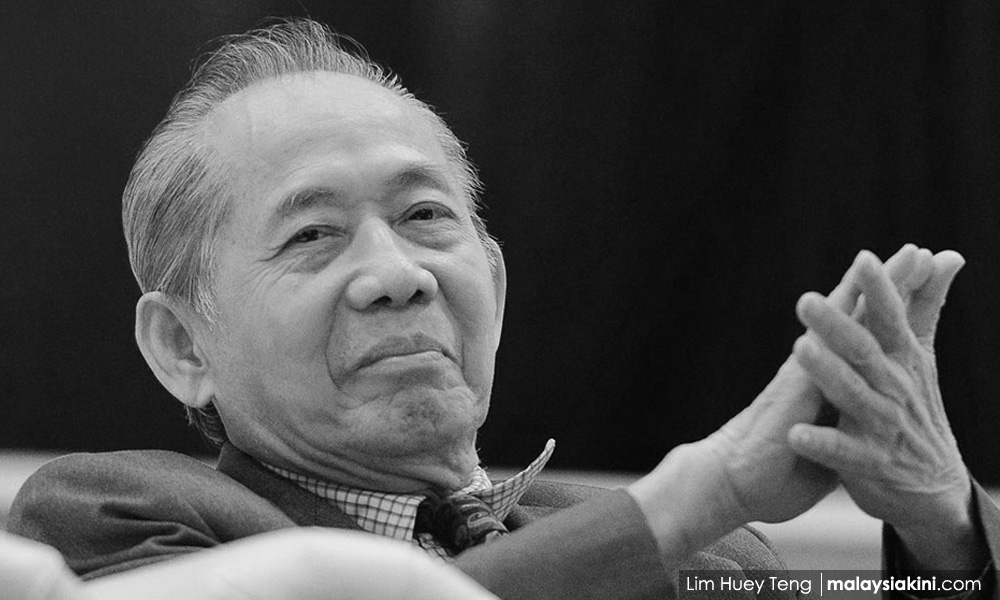 I asked an intern yesterday if he thinks history is important. At 19, his answer is impressive. He says that history determines how a generation thinks.
If we do not teach our children history, we would create a generation that is lost. If we teach our children history that is false, then the generation will go on to shape thinking that is out of touch with reality.
History determines how you think. Knowing the past will help you know where you are going.
The
loss
of Prof Emeritus Khoo Kay Kim to lung failure is a loss to the country.
There are very few national historians who are more authoritative and well-loved than Khoo. Perak Sultan Nazrin Shah called him a "walking encyclopedia of Malaysian history". He was frequently referred to as the source of what really happened in the past.
His rooms were famously overflown with books, journals, manuscripts, and the newspapers he collected every copy of. His thirst for knowledge and curiosity of Malaysian history is rare in a country that doesn't enjoy reading.
Khoo's eldest son Eddin said that his father always emphasised the importance of history. He taught at Universiti Malaya's history department for over 50 years and had always asked for history to be studied dispassionately. While history could be interpreted differently, ultimately the baseline of facts must be the same.
Foreign Minister Saifuddin Abdullah was Khoo's student in the 1980s. He recounted how Khoo in his first lecture said that history was about facts and facts only. It is not up to you to decide what happened in the past.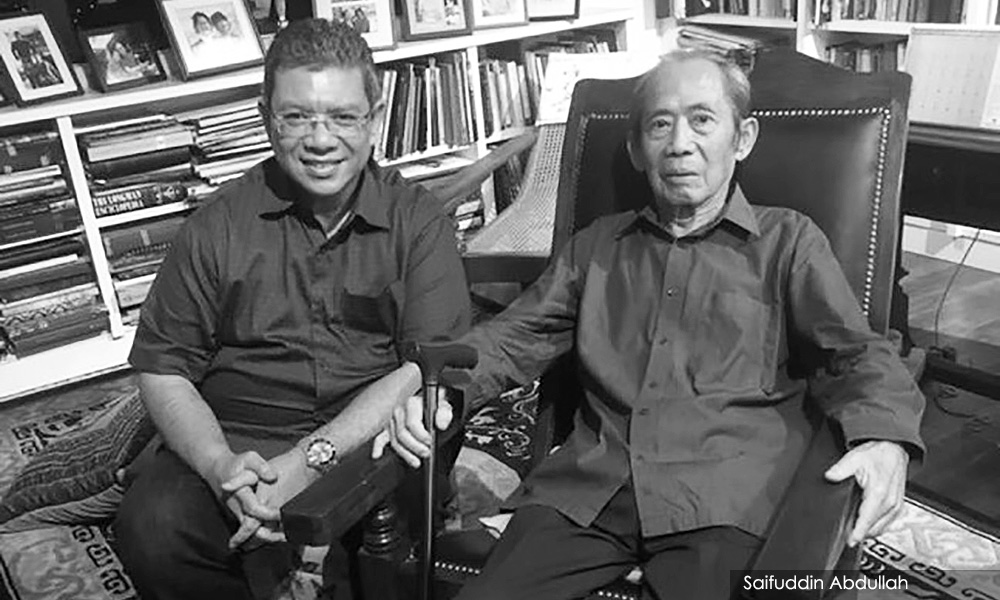 Our interpretation of the facts of history must be correct - they must be based on the accurate use of multiple primary sources. These are the manuscripts, documents, artefacts, diaries, notebooks, or any other first-hand testimony of what happened at the time of creation.
In studying history, there must be a commitment to the truth, rather than any ulterior motive of serving one's political ends.
The children of Malaysia have been deprived of learning history the right way. The history that was taught to us has dubious sources and intentions. It is also sporadic and insubstantial. Most Malaysians are still not sure what Malaysia was before they were born, let alone what happened to the region and the world.
Khoo regrets this in his autobiography, I, KKK. In that book, he said that the politicisation of race and the fractured relationship between communities prevail today because of an inaccurate knowledge of history.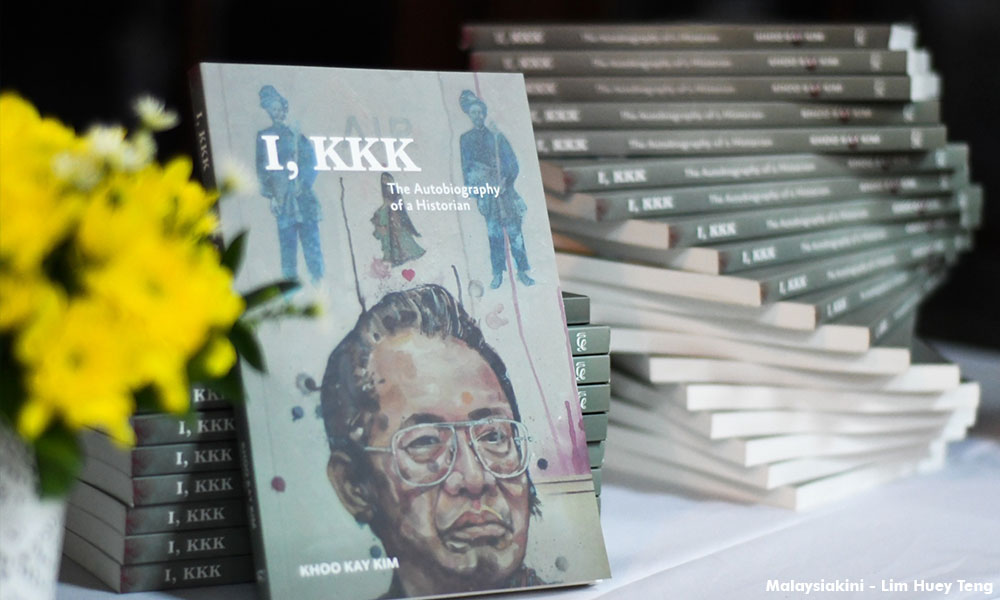 Of all the things Eddin wants to remember his father for, the foremost was his commitment to bridging the gaps between races.
Khoo understood that knowing Malaysia's past through a vivid and unbiased lens could help us know that the racial problems today are fixable. Having an understanding and appreciation of what happened before will also make the country less susceptible to elite manipulation at the top.
It provides resistance against anyone who tries to divide us.
We would go as far as to say the racial division today partly stems from our inaccurate or lack of knowledge of our own racial history.
If you are a reader of Malaysian history, you cannot help but think about race a lot. And Khoo's life was a lot about race.
He was married to Rathi Khoo, who was of Sri Lankan-Tamil descent, at a time where mixed marriage was far less acceptable.
He attributed his ability to fit into different ethnic groups to his upbringing that was always enriched with the company of people of different race and religion.
A Chinese man marrying a non-Chinese woman for love was strange to many, but it was not strange to him.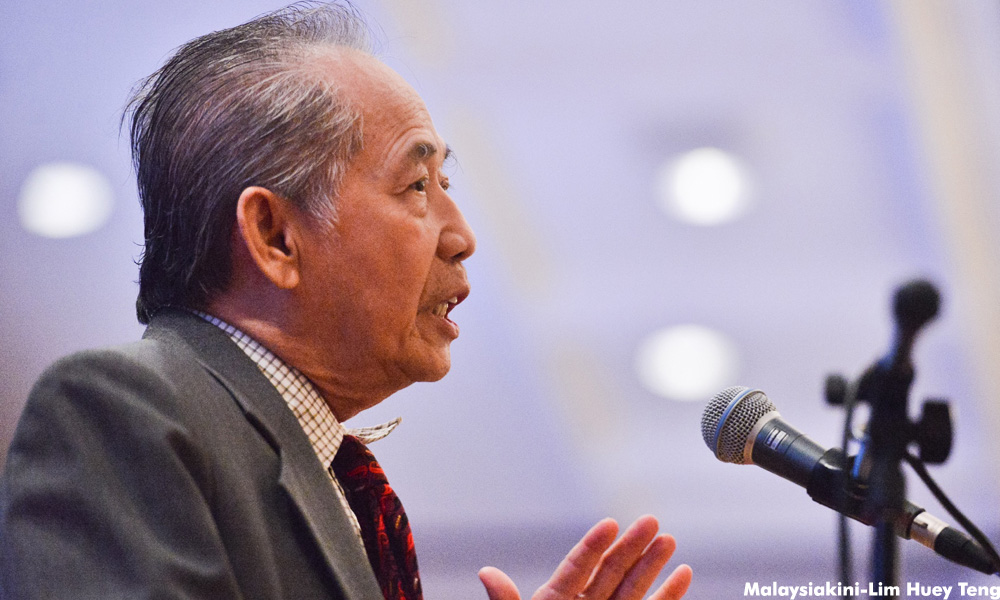 Prime Minister Dr Mahathir Mohamad appreciated Khoo's contribution to Malaysian history, saying he has always been fair to all racial communities. Khoo was only fair to all races not because he had any motive of advancing a narrative that he thinks is best for the country. Instead, Khoo is fair to all races because of his commitment to facts.
If you are committed to facts, then you would also find much that is good about the Malaysian people and be hopeful of what is about to come. Although Khoo said that he was a "sad man" as he sees our communities growing increasingly distant from each other, he refuses to give up on Malaysia because he knows that "this country is an amazing country".
The problems we face today are traceable to the past, and once we are able to properly delineate what they are, we will be able to solve them together. The fundamental character of the Malaysian people is not what you see on the news every day, it is within you and I who have lived side by side peacefully for most of our time.
I guess what Khoo is saying is that there is dignity and hope in Malaysia.
Those who cannot remember the past are condemned to repeat it. Khoo remembers the past, and I will repeat his hope again and again: Malaysia is worth fighting for.
---
JAMES CHAI works at a law firm. E-mail him at jameschai.mpuk@gmail.com. -Mkini