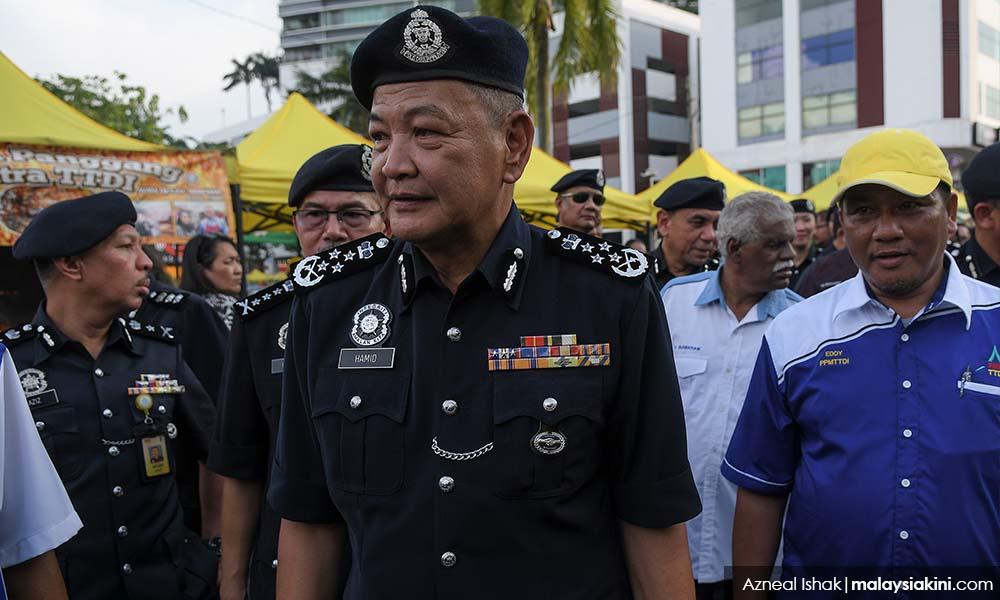 Inspector-general of police Abdul Hamid Bador said the police force is waiting for the final form of the proposed Independent Police Complaints and Misconduct Commission (IPCMC) to take shape.
The responsibility would then fall on him to convince his officers about the matter, he added.
Hamid also assured cops that the IPCMC will go hand-in-hand with improved welfare.
"I feel many have begun to accept (IPCMC) and we at the Royal Malaysian Police are awaiting the form that the IPCMC will take to be finalised, and then it will be my responsibility to convince my officers.
"When IPCMC is approved, I will ensure the Royal Malaysian Police receive their welfare rights," he told journalists during a visit to a Ramadan bazaar in Taman Tun Dr Ismail, Kuala Lumpur (below) this evening.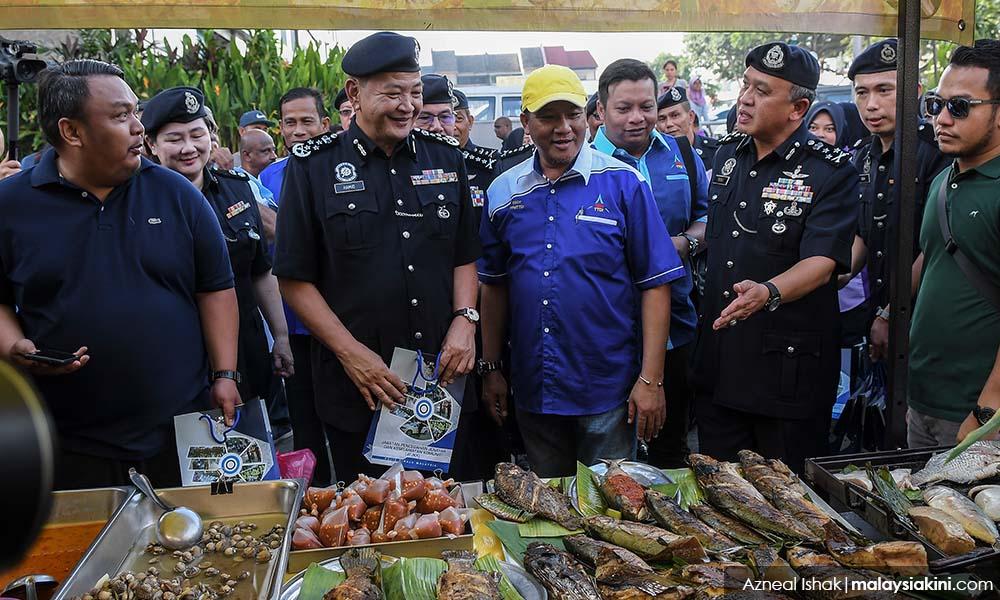 Hamid gave the example of police quarters in Taman Tun Dr Ismail which were in a dilapidated condition.
"I just saw the TTDI police quarters, the roof is broken and leaking but there is no allocation for repairs.
"My officers have to bear with it as renting in Klang Valley is expensive, so they are forced to remain here despite the leaks.
"People have said that the police is unjust, cruel - so I will give a chance to the IPCMC, but at the same time, I want to ensure that my officers are given what they are entitled to by the government," he said.
The IPCMC was recommended to be established by a royal commission of inquiry (RCI) which looked into improving the police force in 2005.
However, the police force vehemently opposed the commission's proposal.
A watered-down version called the Enforcement Agency Integrity Commission was then created, which only had the power to hold inquiries and provide recommendations.
However, after a new government came to power in the 2018 general election, renewed efforts were made to push for the setting up of the IPCMC. - Mkini