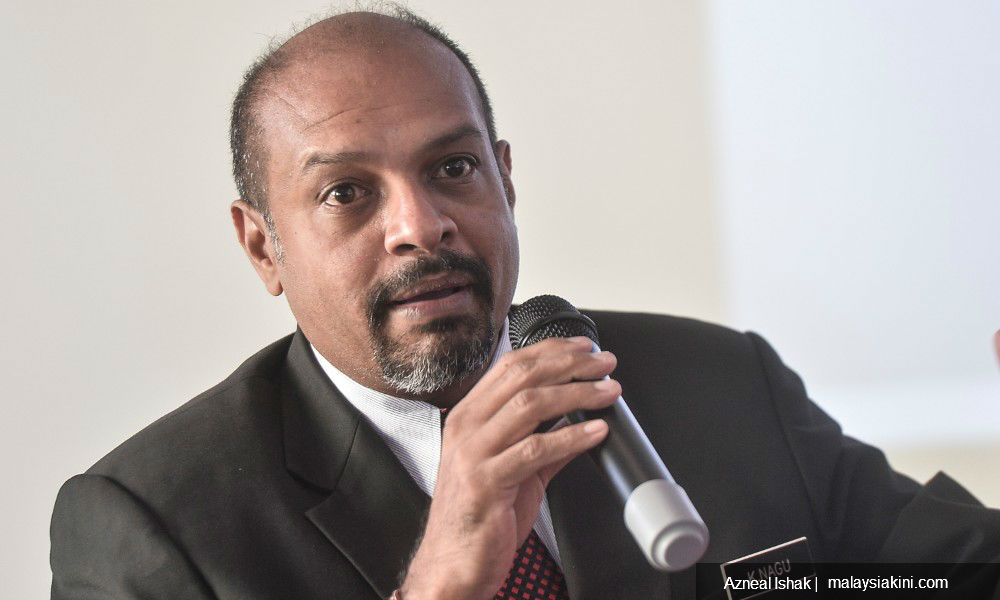 The government will no longer provide drinking water in plastic bottles or food wrapped in plastic at its events, in a bid to cut down single-use disposable plastics.
Ministry of Energy, Science, Technology, Environment and Climate Change (Mestecc) deputy secretary-general Nagulendran Kangayatkarasu said this is part of its roadmap to reduce public reliance on single-use plastics.
"It is encouraging that the chief secretary has issued a circular that all government events should have no single-use disposable plastics and this includes mineral water and plastic wrappings (for food)," he said.
The
circular
issued in March states that Malaysia intends to be "zero single-use plastic" by 2030.
Nagulendran (photo above) said the first phase of the roadmap involves tackling the use of single-use plastic bags and straws, unless required for medical purposes.
Mestecc has conducted workshops with state governments to encourage all states to charge consumers 20 sen per single-use plastic bag, with the fund to go to government efforts to clean the environment.
"It is about a change of mindset... it will be inconvenient at first but it can be done," he said.
The ministry has also disbursed grants for research and development of a biodegradable resin to replace single-use plastics.
"By the second phase in 2020, we hope to have effective biodegradable products for the public (to replace single-use plastic)," said Nagulendran.
Malaysia's war against single-use plastic has intensified following a spike in imports of plastic waste into the country.
This is after China banned such imports in 2018.
This week, minister Yeo Bee Yin announced that some 3,000 tonnes of plastic imported into Malaysia, mostly from Western countries, will be returned to their origins. - Mkini