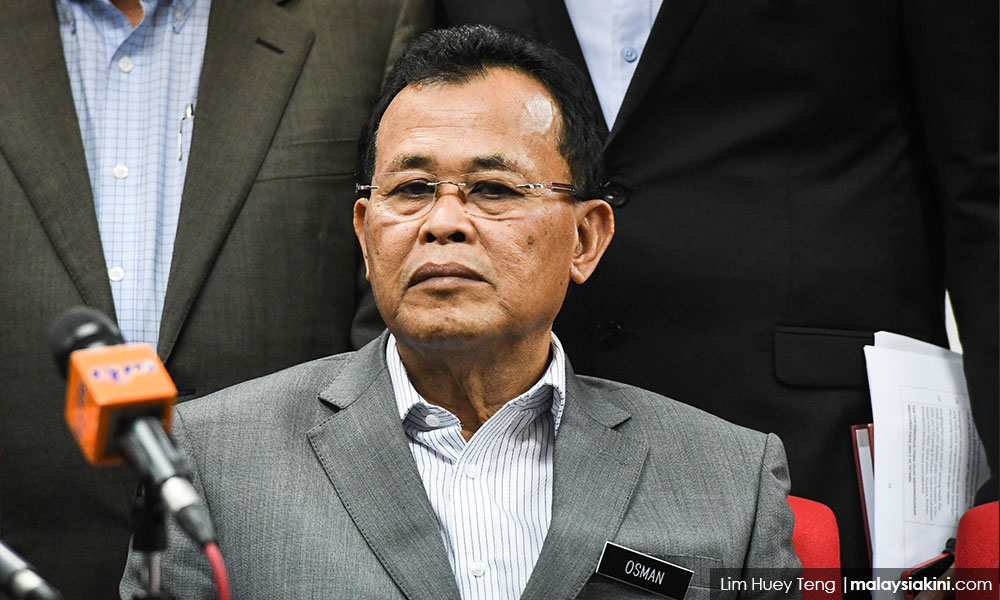 INTERVIEW
| Looking back on his brief 11 months as Johor menteri besar, Osman Sapian rated his administration at less than five out of 10.
Speaking to Malaysiakini in a recent interview, Osman qualified this by saying that the previous Johor state executive council members were still new in office, having taken over after 61 years of BN rule.
He believes that it would have been fairer to judge the performance of his administration had it been in office longer, but maintains that his rating is fair.
"We can say it's under five marks, but still a pass," Osman said in an interview with Malaysiakini in Kuala Lumpur on Wednesday.
"If it was more than that, seven or eight marks, it would be too much, unless the exco members held their portfolios for three or four years.
"They still needed to have carried out some ambitious programmes to match my expectations for the digital sector, investment and tourism."
Asked whether he regrets not being able to serve out his full term as Johor menteri besar, Osman said he is confident he could still lead the state government if he were in office.
"I actually have the confidence to continue, because confidence is not merely about wanting power or a position," he said.
"But I want the new crop of leaders this year to be strong and solid, get the support of voters and continue with my tradition."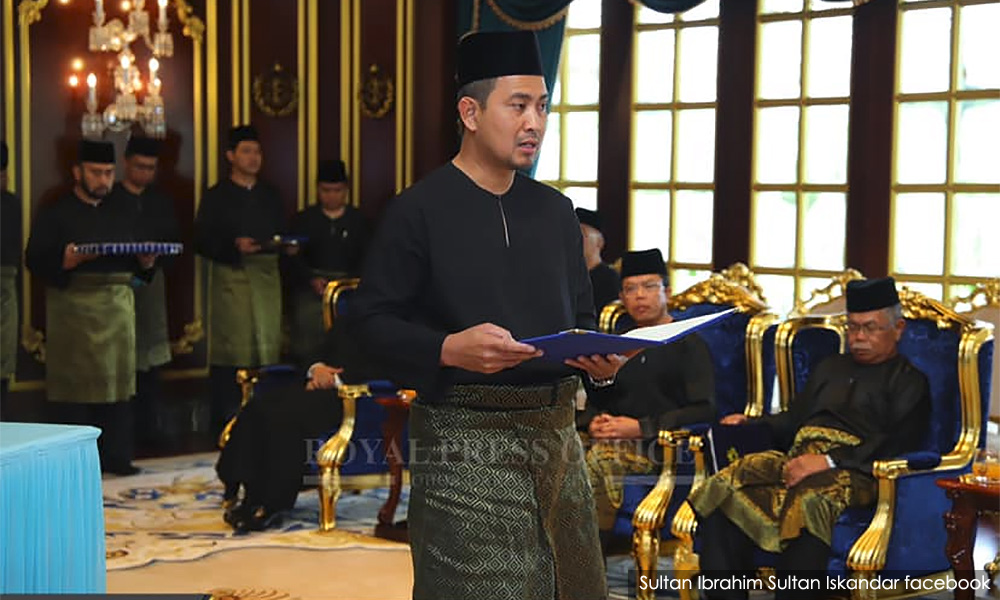 Osman also maintained that he is not discouraged by Dr Sahruddin Jamal (photo) replacing him as Johor menteri besar.
"I don't feel anything about not being able to continue (executing my vision)," he said.
"Insya Allah, the new menteri besar who took over my duties and my team will help realise my vision.
"Regret does not arise for a politician. Anything can happen. We can only put in the work, and God decides what happens."
Touching on his accomplishments during his brief spell in office, Osman said the Johor government managed to solve some of the state's water issues and win over sections of the civil service initially opposed to Harapan being in charge.
"I was able to settle the RM300 million water debt with the federal government that the two previous menteris besar could not do. Now that debt is converted to a grant.
"I convinced civil servants to support the government of the day. I have been in government, I knew them.
"If I had problems, I worked together with them. They always cooperated with me, I think that's an achievement," he said.
Osman served as Umno
Kempas
assemblyperson from 1999 to 2013. He left to join Bersatu three years later, and retained his seat in last year's general election with a majority of more than 9,000 votes.
He was also the Johor Harapan chief and acting state Bersatu chief before his resignation as menteri besar on April 8.
Osman also maintains that there is no ill will between Putrajaya and the Johor palace, and pins the blame on his old party Umno for fanning tensions.
"I don't see it. (Prime Minister) Dr Mahathir Mohamad himself said he has no problem with the Johor royal family. That is his own statement.
"The situation is not the same as it is perceived from the outside. Umno is now the opposition, they are playing up the issue.
"Even if relations were tense, Mahathir visits the Johor sultan, so minor issues can be ironed out... when I was the menteri besar, I always communicated well with both the palace and the federal government," he said.
"Today, my relationship with the royal family is also good. I have met Sultan Ibrahim Sultan Iskandar several times (after resigning), he has my phone and WhatsApp numbers.
"Likewise, Mahathir and (Bersatu president) Muhyddin Yassin. I recently met Muhyiddin, and we chatted for two hours."
In recent months, Mahathir and the Johor palace have locked horns over a host of issues.
Besides the matter of Osman's replacement, verbal exchanges were also seen over the ratification of Rome Statute of the International Criminal Court and the Johor Bahru-Singapore Rapid Transit System (RTS). - Mkini