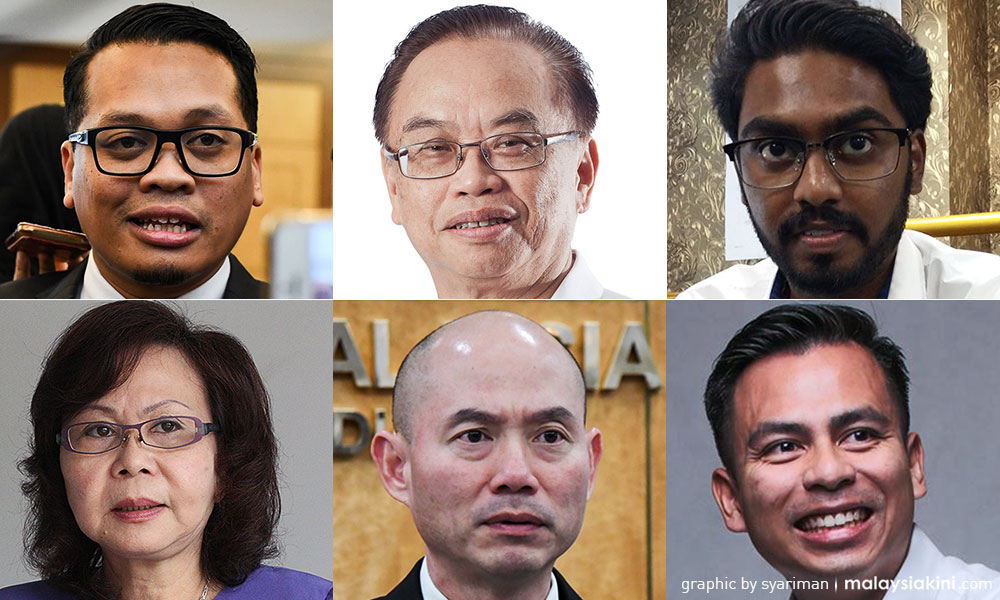 Six Kuala Lumpur lawmakers have been appointed as members of a new Federal Territories Ministers Council with immediate effect, according to Federal Territories Minister Khalid Abdul Samad.
Khalid said the six MPs appointed to assist the ministry and Kuala Lumpur City Hall were those not holding other positions such as a minister, deputy minister or special envoy.
"The appointments will also provide experience for the MPs to be involved in government administration as part of efforts to groom a new generation of leaders.
"Otherwise they will remain as just MPs and we are worried that if they do not understand their roles as government lawmakers, they will instead (act) more like opposition MPs," he said during a press conference in Putrajaya today.
The six MPs and their portfolios are as follows:
Setiawangsa MP Nik Nazmi Nik Ahmad (education)

Bukit Bintang MP Fong Kui Lun (tourism, arts and culture)

Batu MP P Prabakaran (youth and sports)

Wangsa Maju MP Dr Tan Yee Kew (health and women's affairs)

Kepong MP Lim Lip Eng (traffic and infrastructure); and

Lembah Pantai MP Fahmi Fadzil (socio-economic development)
Of the six portfolios, Khalid said four will be chaired by the Kuala Lumpur mayor. Khalid will chair the tourism, arts and culture portfolio while the socio-economic development portfolio will be under Federal Territories deputy minister Shahrudin Mohd Salleh.
Khalid added the six MPs will not receive an additional allowance for their new positions and will only be eligible for a stipend for meeting attendance.
"I hope that with these appointments, all those appointed will carry out their duties well to assist the ministry and DBKL.
"I also hope they will directly engage with the relevant bodies and government agencies involved in carrying out their duties," he said. - Mkini