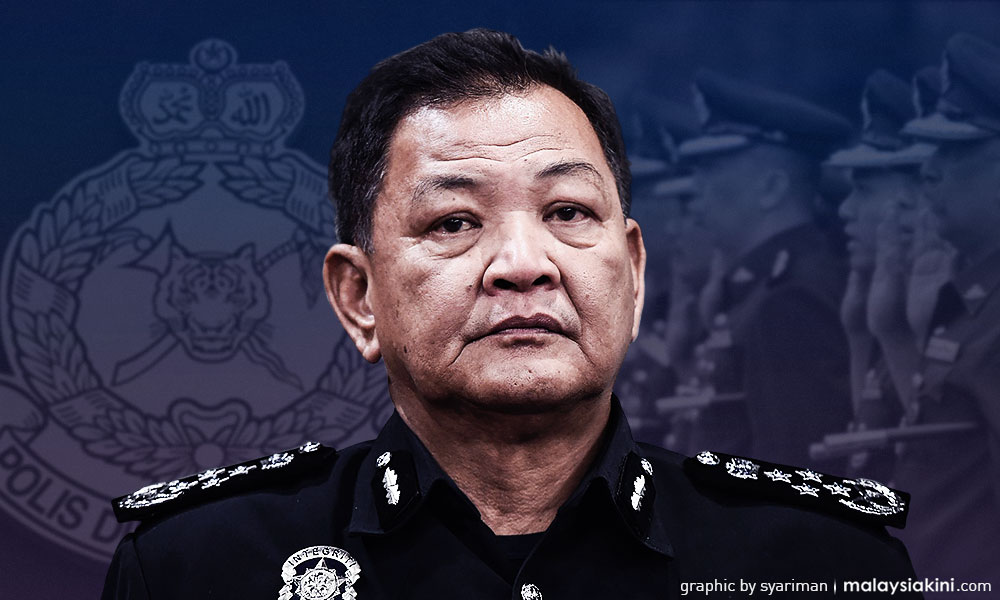 A Malaysian and an explosives expert are among three men arrested by Bukit Aman's Counter-terrorism Unit for suspected involvement with the Islamic State (IS).
According to Inspector-General of Police Abdul Hamid Bador, the Malaysian, a 42-year-old contractor, was picked up on May 17.
"The suspect had twice pledged his loyalty to Abu Bakar (sic) al-Baghdadi, the leader of the IS, on Facebook.
"He (the Malaysian) was arrested at KLIA (Kuala Lumpur International Airport) when about to depart to Egypt to join IS at Sinai and was to infiltrate Syria," the IGP said in a statement.
Hamid claimed that the suspect held to Salafi jihadism ideology in rejecting parliamentary democracy, disacknowledging the Malaysian government and believed that any Muslims involved in the electoral process were considered kafir (infidels) and should be killed.
Meanwhile, a 20-year-old Indonesian labourer was picked up in Keningau in Sabah.
The suspect, who also allegedly pledged loyalty to the IS leader via social media platform Telegram, is believed to have served as the facilitator for Indonesian IS members who transitted in Sabah en route to the Philippines to launch suicide attacks.
"The suspect also channelled funds to the Maut group in south Philippines and planned to jihad in Syria."
Meanwhile, the third suspect, a Bangladesh national, was arrested on May 30, in Kuala Kedah.
The police chief said the 28-year-old served as a ship engine mechanic's assistant and is a suspected supporter of IS in Bangladesh.
"The suspect… owns chemicals and possesses the expertise to create improvised explosive devices," the statement read.
All men were arrested for suspicion of terrorism-related offences under Section 574 of the Penal Code and are being investigated under Security Offences (Special Measures) Act 2012.
Hamid added that police are also tracing the whereabouts of a fourth man (photo), an Indonesian last known to have been in Kampung Kerita Laut, Keningau, Sabah.
The man, in his 30s, is suspected of having served as a facilitator to IS members from Indonesia in Sabah prior to their journey to the Philippines.
Those with information are asked to contact investigating officer Mohd Razizuan Mohd Razali at 017 3278435 or go to any police station.
Meanwhile, those found to be withholding information, conspiring or protecting the suspect could be liable between seven and 30 years' imprisonment under Section 130 of the Penal Code. - Mkini