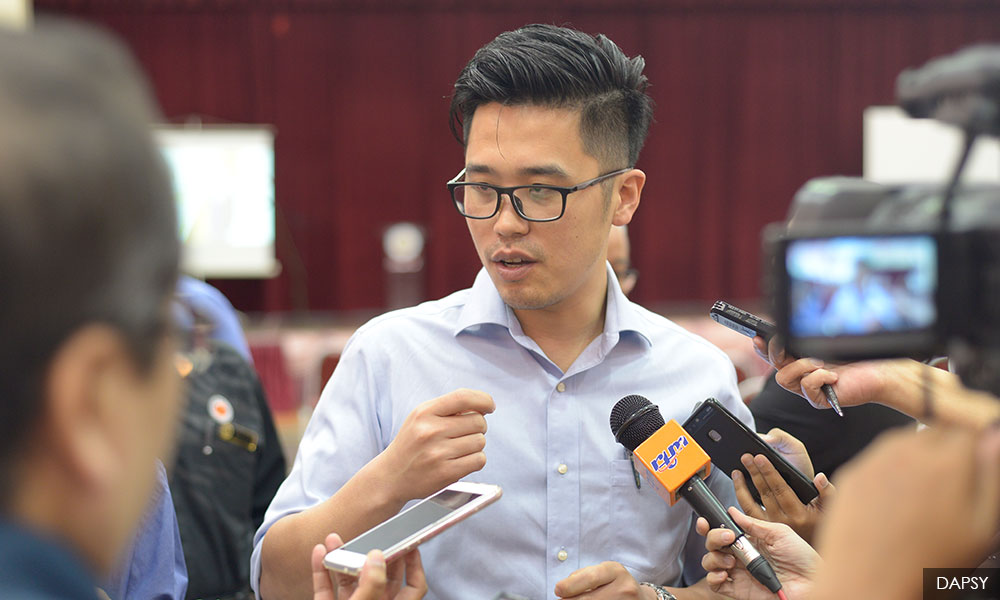 DAP Youth chief Howard Lee today stressed that the wing recognises factors other than academic merit play a role in determining entry into higher education institutions, such as income inequality.
He said this in response to Umno vice-president Mohamed Khaled Nordin's
accusation
that DAP Youth only cared about meritocracy, but was oblivious towards rectifying inequality through education, such as through the matriculation programme.
"DAP holds to the principle that the poor and needy should be helped regardless of race, religion or region.
"On meritocracy, DAP stresses that meritocracy is indeed important in determining academic qualifications, but it is insufficient if it ignores a student's background and family income.
"It also involves decisions based on the divide between rich and poor. All these factors must be considered in determining qualifications for entry into higher education institutions," he said in a statement today.
Lee accused Khaled of trying to twist DAP Youth's position to appear as a "race champion".
"The people know DAP and Harapan's policy is to prioritise the B40 group. This is in line with change and reforms, and is definitely not mere rhetoric as claimed by Khaled.
"The Education Ministry has already commenced such efforts by prioritising the B40 group in boarding school intakes. Support letters are no longer needed.
"In contrast, when Khaled and his Umno/BN friends were in power, they prioritised the elites and wealthy. The B40 Malays and rakyat did not have the connections to benefit from policies that were intended to help the low-income group," he said.
Lee stressed that, going forwards, the government need to ensure the matriculation and Malaysian Higher School Certificate (STPM) programmes can meet industry needs.
"We need to be ready to innovate and swiftly adjust to changes. It would be meaningless for us to quarrel about race when Malaysia is left far behind on the world stage," he said.
Lee urged Khaled, the former higher education minister, to assist in this process.
"Let us put forward constructive ideas in the interest of the people. Stop racial incitement," he said. - Mkini