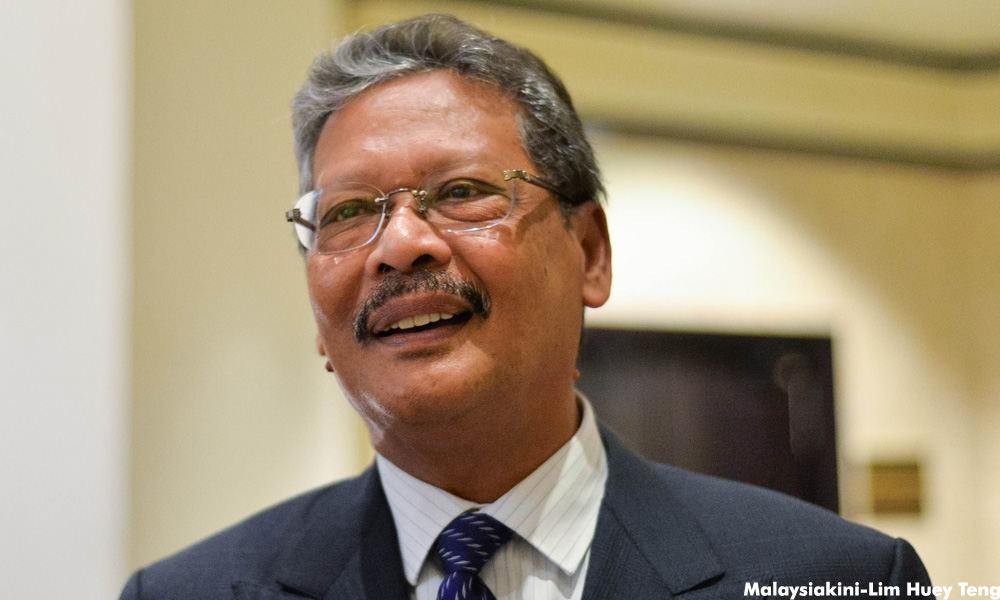 MACC is not investigating former attorney-general Mohamed Apandi Ali in connection with the 1MDB scandal, revealed a source.
This was in response to DAP veteran Lim Kit Siang saying that he should be
probed
for helping former premier Najib Abdul Razak to cover up the scandal.
"There is no 1MDB case (probe) opened against him (Apandi)," a high-ranking MACC official told Malaysiakini on condition of anonymity this evening.
Yesterday, it was revealed that the Home Ministry had revoked a travel ban on the former attorney-general.
Earlier today, Lim noted how Apandi replaced his predecessor Abdul Gani Patail in July 2015, who was removed on health grounds amid speculation that the latter was on the verge of charging Najib.
Just a few days after he was sworn in as the seventh prime minister, Dr Mahathir Mohamad had also told reporters that the new government was looking into launching a probe against Apandi and former inspector-general of police Khalid Abu Bakar over their handling of the 1MDB investigation.
At the time of his removal, Gani was spearheading a special task force investigating the billions of ringgit in the former premier's personal accounts.
He was given the axe more than two weeks after after the
Wall Street Journal
and
Sarawak Report
broke the news that RM2.6 billion (based on the exchange rate at the time of transfer), which Najib later claimed was a donation, and RM42 million from former 1MDB subsidiary SRC International landed in the former premier's accounts.
The reports were based on leaked documents from Malaysian investigators.
In January 2016, Apandi cleared Najib of any wrongdoing.
Apandi said he was satisfied based on evidence from witnesses and supporting documents submitted by MACC that the original sum of US$681 million transferred between March 22 and April 10, 2013 was a "personal donation from the Saudi royal family given to him (Najib) without any consideration."
"MACC in their investigation personally met and recorded statements from witnesses including the donor which confirmed the donation was given to PM personally," he added.
He also claimed that Najib had
returned
US$620 million of the US$681 million, which the US Department of Justice alleged originated from 1MDB, to the purported donor.
As for the RM42 million from SRC, Apandi claimed Najib had
no knowledge
nor was he informed that the funds were transferred into his accounts in late 2014 and early 2015.
He said evidence showed that at all material times, Najib was of the belief that the "payments made by him" were made from the "Saudi royal family's RM2.6 billion political donation."
Najib is currently on trial for a slew of charges related to the SRC International issue. - Mkini