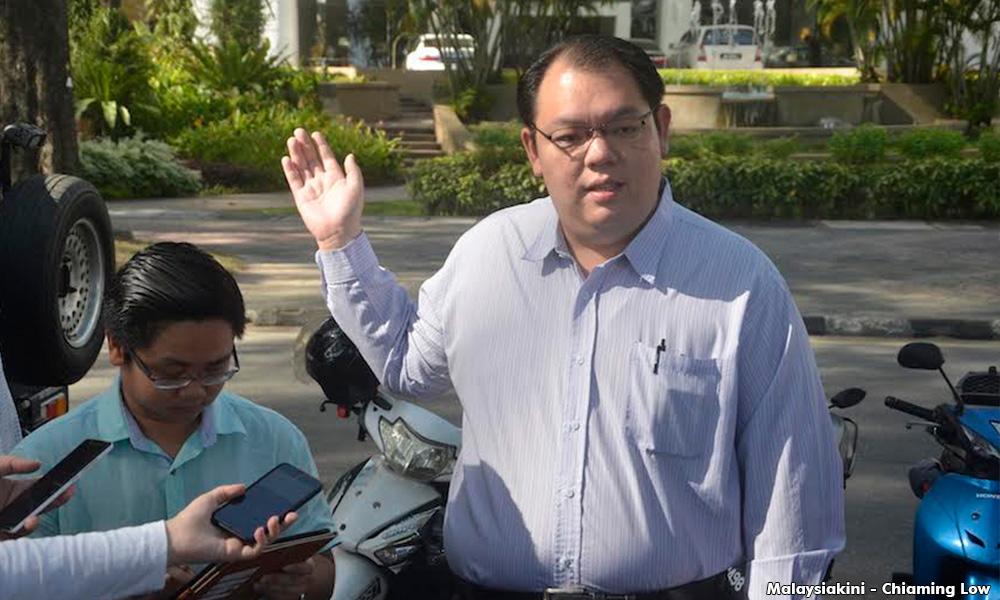 DAP Pulau Tikus assemblyperson Chris Lee Chun Kit, who is in the eye of a storm over the distribution of zakat (tithes) to poor Muslims in his constituency, has finally broken his silence.
Lee (photo, above) said he had kept mum as he did not want Malaysians to be further divided over the issue, which took place last Sunday, during an iftar celebration in Pulau Tikus.
"These individuals seek to find faults in our differences, instead of promoting our shared values as Malaysians that unites us," Lee told Malaysiakini.
"I also wanted to leave the interpretation of what is right or wrong to the religious authorities to clarify first.
"Now that Penang mufti Wan Salim Wan Mohd Noor has clarified, I fully respect his clarification," Lee said.
On Wednesday, Wan Salim said the distribution of tithes to the Muslim poor was "permissible" (
harus
) as long as there was no malpractice was involved.
He urged Muslims to focus on spurring the economy and education of Muslims to improve their lives.
This came after Umno president Ahmad Zahid Hamidi described Lee's involvement in tithes distribution as
"acting"
, saying the task should be reserved for Muslims as it is the community's affair.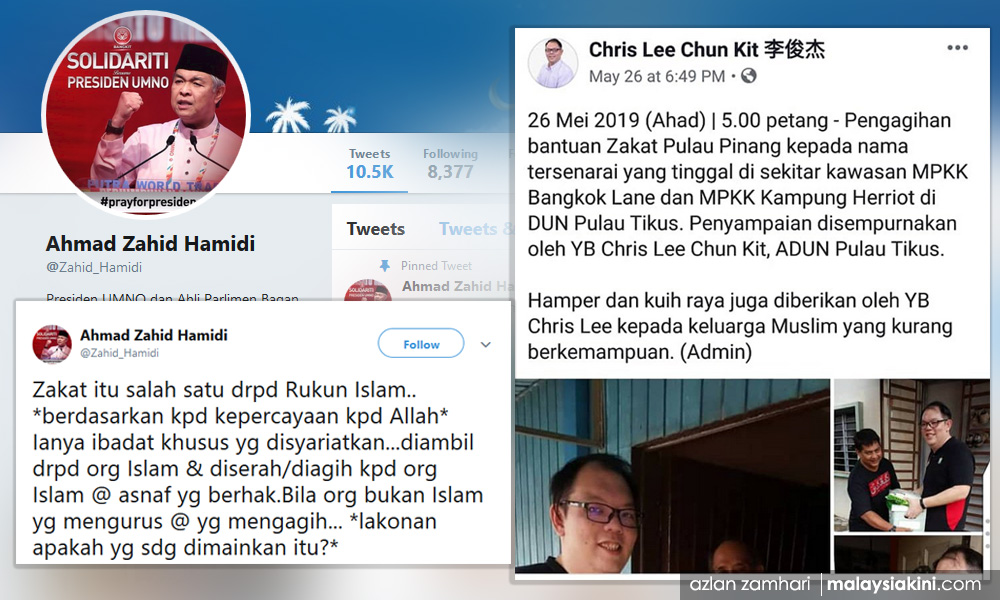 Zahid's remarks were echoed by PAS Youth chief Muhammad Khalil Abdul Hadi, who described Lee's act as inappropriate, urging the authorities to monitor, and prohibit such incidents from recurring as zakat is a sensitive issue among Muslims.
Zahid was ticked-off by DAP state vice-chairperson and Tanjung Bungah assemblyperson Zairil Khir Johari, who
rebuked
Umno for attacking Lee to divert the attention of the public from their leaders' alleged links to financial scandals.
Lee called for an end to the condemnation of Malaysians of different races and religious beliefs by certain opposition political leaders who he claimed were "trying to divide the Malaysian people".
He said: "In a time when they should be practising unity in an effort to unite Malaysians to try to understand one another better, they rather highlight alleged violations of religious sensitivities in order to use the age-old method of 'divide and rule'.
"Why can't our opposition political leaders push for educating and understanding of each other's differences instead?"
Lee said 62 years after independence, the nation is moving forward with the people united, yet some were still trying to bring them backwards, due to their "irresponsible quest for power".
He added: "I will continue to do my duty as an elected representative that was chosen by the people in accordance to the clarifications by our state mufti, as well as the other religious authorities, when it comes to religious sensitivities.
"I respect the Islamic faith and their leaders and I will always seek their advice when in need of clarifications.
"Once again, I call for my political opponents to stop dividing Malaysians." - Mkini