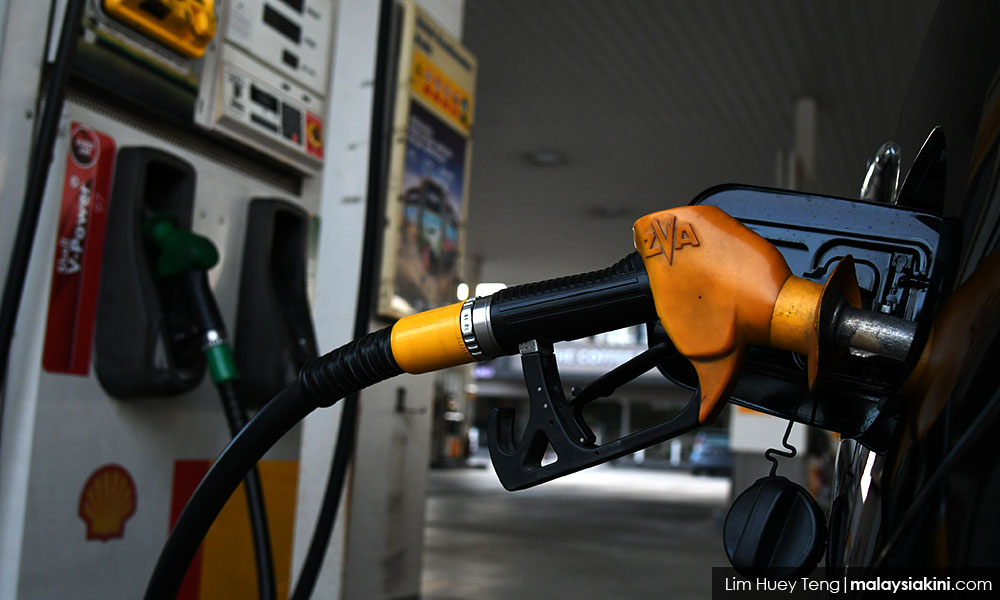 The prices of petrol and diesel will remain fixed over the next two weeks until new prices are announced on June 14.
The only change in prices involves RON97 petrol, which will cost RM2.63 per litre, down 13 sen from the previous week.
RON95 and diesel prices remain unchanged at RM2.08 per litre and RM2.18 per litre respectively.
The new prices come into effect at midnight tonight.
In a statement today, Finance Minister Lim Guan Eng said the federal government is expecting to spend RM165.27 million on fuel subsidies over the next two weeks.
The actual price of RON95 petrol, according to the government's automatic pricing mechanism (APM), was RM2.33 per litre and RM2.40 per litre for diesel.
- Mkini