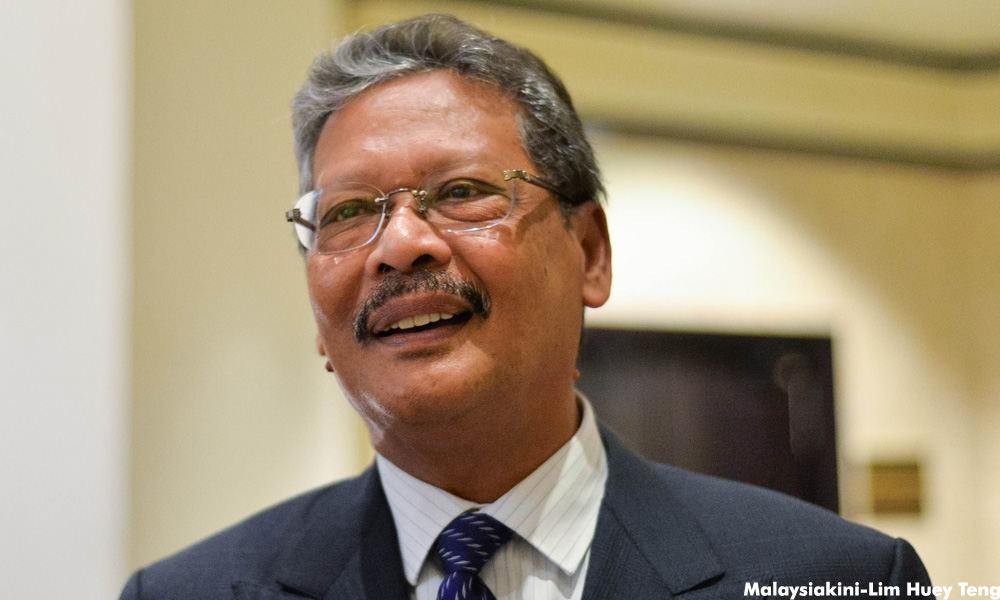 A day after it was revealed that the Home Ministry has revoked the travel ban imposed on Mohamed Apandi Ali, Lim Kit Siang detailed the former attorney-general's role in the 1MDB scandal.
Asked if this meant he wanted the authorities to investigate Apandi, the DAP veteran answered in the affirmative.
"Yes. He should be investigated. That episode cannot be forgotten," he told Malaysiakini this afternoon.
In July 2015, Najib Abdul Razak had appointed Apandi as attorney-general to replace Abdul Gani Patail, who was then heading a special task force to investigate the billions in the former premier's bank accounts.
Although it was said that Gani was replaced due to health reasons, Lim, in a press statement earlier, noted that speculation was rife he was on the verge of hauling Najib to court.
"It is now evident that in the weekend before the 'week of long knives', when the federal capital was awash with rumours that Gani was making his final move to charge and prosecute Najib for corruption, Najib was not inactive either.
"He was himself finalising plans to marshal his forces to save his premiership, pre-empt his arrest by his attorney-general who had served three prime ministers and execute his coup d'etat...
"If Apandi was informed on the night of Sunday (July 26, 2015) that he would be the new AG to replace Gani (
photo
), did he inquire of the circumstances for Gani's unconstitutional sacking?" he asked.
Lim said Malaysia has had 10 attorneys-general since independence in 1957, including Tommy Thomas, but Apandi occupied a special place for several reasons.
"He was appointed after the unconstitutional sacking of his predecessor, which was a serious affront to Malaysia's commitment to upholding constitutionalism and the rule of law.
"His role as Najib's hatchet man ushering in a new dark age, and subjecting national institutions and Malaysians to a wave of attacks instead of being the nation's sentinel to ensure an enlightened and democratic Malaysia.
"His role in the cover-up of Najib's kleptocracy and the 1MDB scandal, blocking co-operation with criminal investigations by over 10 countries into the scandal.
"His obstruction and refusal to resign honourably and with dignity when there was a change of government and his travel ban overseas for nearly a year after he stepped down," he added.
Lim said Apandi should answer all the queries regarding his role as the AG before he leaves Malaysia for the UK to attend his stepson's call to the English Bar.
Yesterday, Apandi's lawyer M Visvanathan said the Home Ministry and Immigration Department informed his client via a letter on May 8 that the travel ban has been
lifted
.
He also disclosed that Apandi would leave for the UK in July and noted how his client could attend his stepson's graduation last year. - Mkini