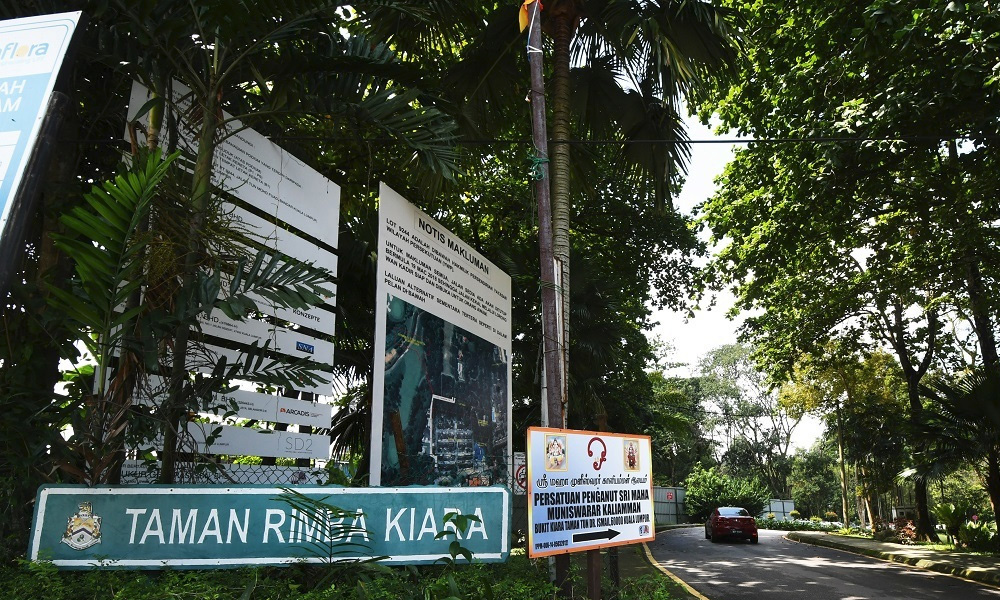 A Federal Territories Ministry cabinet paper for the Taman Rimba Kiara development project is expected to be ready tomorrow, according to the minister Khalid Abdul Samad.
Khalid said apart from the cabinet, the ministry's paper will also be forwarded to the Attorney-General's Chambers for feedback
"We expect the paper to be ready by today or tomorrow for submission after the Hari Raya holidays to the relevant ministries and other parties involved," said Khalid during a press conference in Putrajaya today.
Kuala Lumpur City Hall (DBKL) under the former BN government in 2017 had allowed the RM3 billion Taman Rimba Kiara project to proceed.
Comprising eight blocks of 50-storey luxury condominiums and one block of low-cost apartments, the original proposal would have taken up 4.9 hectares - almost half of the 10.1-hectare forest reserve.
Since then, Segambut MP Hannah Yeoh has led TTDI residents to protest against the encroachment of the green lung while highlighting alleged abuses of power linked to Khalid's predecessor, Tengku Adnan Tengku Mansor.
Khalid earlier this month announced a scaled-down version of the project which he described as a "
win-win
" proposal for all affected parties but this was met by further protests from Yeoh and other critics.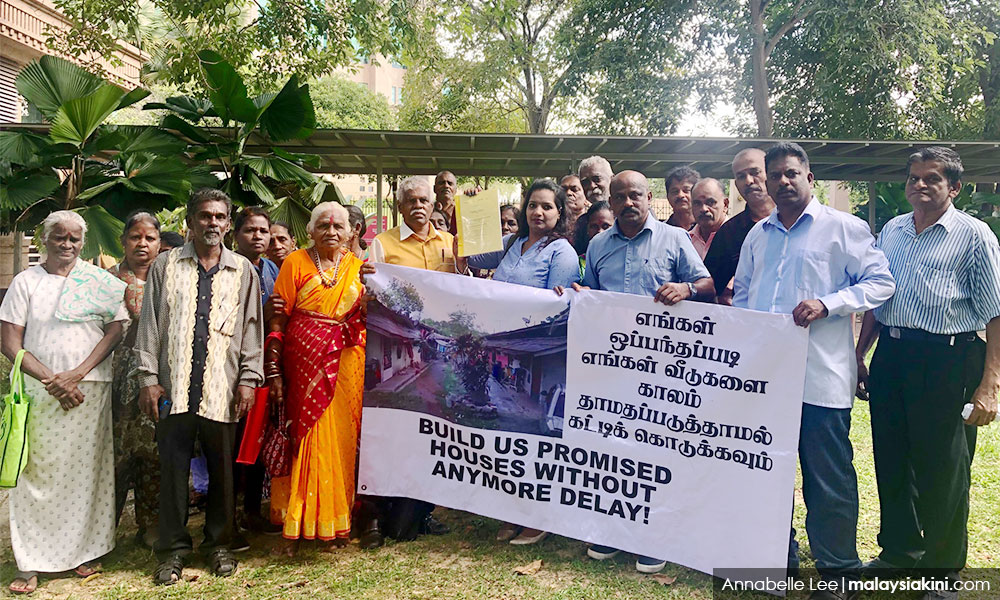 Under the renegotiated deal, Khalid said the private developer involved would return half the land - about four acres - as well as halving the number of luxury apartment blocks from eight to four.
According to him, the developer would also provide free low-cost houses as compensation for the 100 families displaced from the longhouses there.
If the project is cancelled, the minister said the developer would have to be compensated since the project's development order has already been issued.
Khalid said the cabinet will make a final decision on whether to cancel the project outright and pay compensation or proceed with the scaled-down alternative.
Amid ongoing protests, a group of some 50 TTDI longhouse residents from the Bukit Kiara Public Housing Residents Association - one of two residents association claiming to represent the longhouse residents - has
urged
Prime Minister Dr Mahathir Mohamad to ensure the scaled-down Taman Rimba Kiara development proceeds as planned. - Mkini