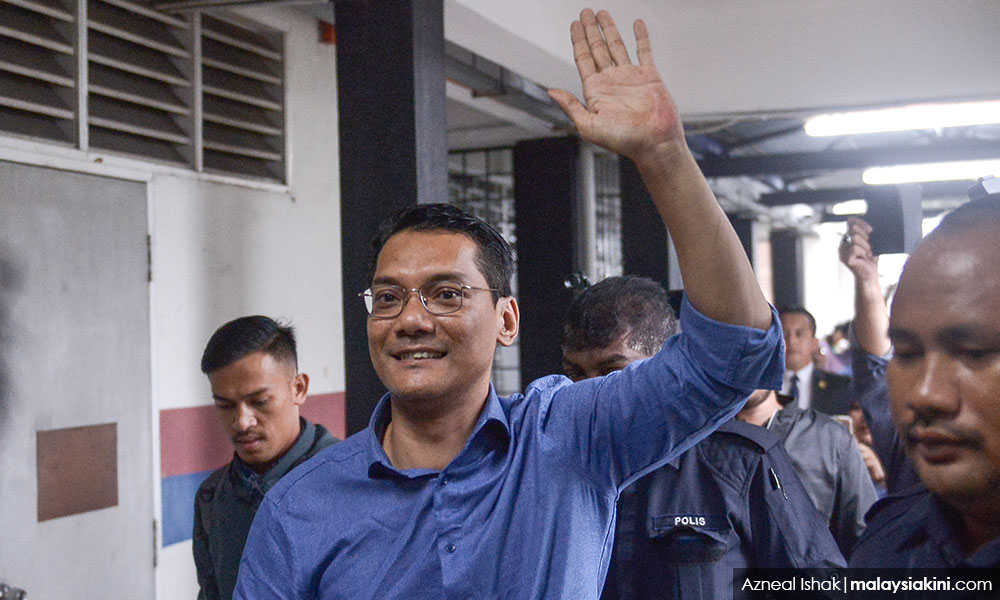 Jaringan Melayu Malaysia (JMM) president Azwanddin Hamzah has denied defaming Minister in the Prime Minister's Department P Waythamoorthy, claiming he had merely mentioned the derogatory word "p****h" in passing while being goaded by the audience at a public gathering in December last year.
According to a copy of Azwanddin's defence statement against a defamation suit filed by Waythamoorthy, the Malay rights group chief claimed he was merely repeating what he heard from the crowd.
"The defendant (Azwanddin) states that the word 'p****h' mentioned in the heat of the moment, […] he was incited by the audience more than once, and that he was merely saying what he heard from the audience.
"The statements did not refer to the plaintiff (Waythamoorthy) himself as a person or minister or 'low life' as claimed, but was referring to the perception of the plaintiff that was created by the media or the public in regard to his actions and words, and in terms of the background or history of the sensitive issues of race, religion, (and) basic human rights.
"The defendant states that the word 'p****h' is not the essence of the speech but was only mentioned in passing due to the incitement (hasutan) and goading (pendorongan) of the audience," read the defence statement.
Meanwhile, the Kuala Lumpur High Court today has fixed Aug 16 for the first day of the hearing over the alleged racial slur.
Lawyer Annou Xavier, who is acting for Waythamoorthy (below), confirmed that judge Rohani Ismail fixed the hearing date during case management in her chambers today.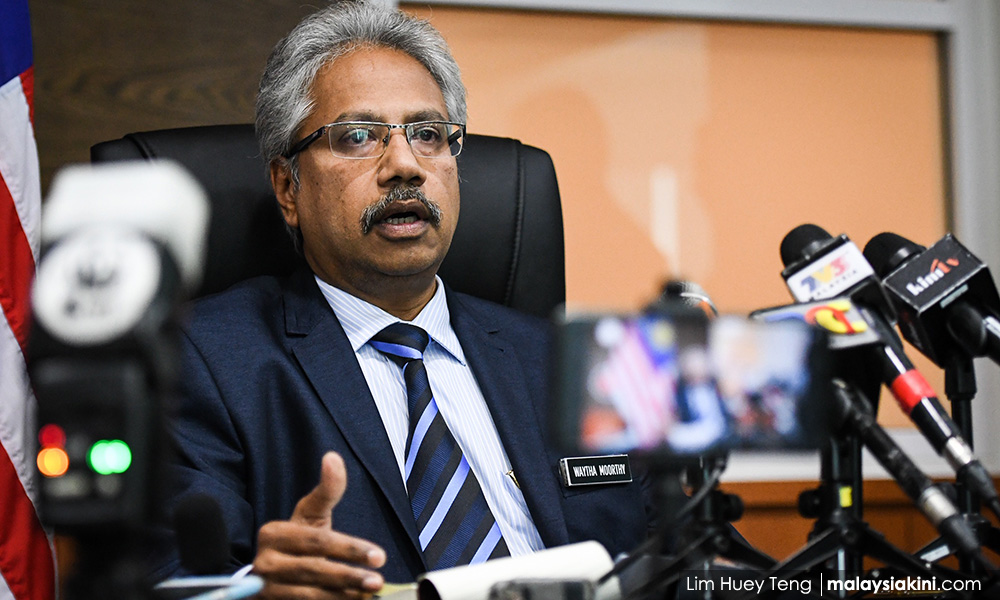 Lawyer Sarah Abishegam appeared for Azwanddin.
Neither the minister, who is in charge of national unity and social wellbeing, nor Azwanddin was present at court.
On March 13,
Bernama
reported that Waythamoorthy had
filed a defamation suit
against Azwanddin over an alleged racial slur uttered by the latter during an assembly organised by Gerakan Rakyat Malaysia (Geras) at Dataran Seni Klang in December last year.
The lawsuit was filed at the High Court in Kuala Lumpur on Feb 13 through the legal firm Messrs Azri Lee Swee Seng & Co.
In the statement of claim, Waythamoorthy, 53, alleged that Azwanddin, 46, had used defamatory words against him in a speech at the assembly organised by Geras on Dec 25, 2018.
He added that the words were republished by print media and on the Internet.
Waythamoorthy claimed the alleged defamatory words were downloaded on Azwanddin's Facebook page and had received 187,912 views; 4,705 likes; 943 shares and 362 comments as of Feb 8, 2019.
He said the alleged slurs had caused him harm and embarrassment and were seriously prejudicial to his reputation, which had been tarnished as a consequence.
He is seeking an injunction to prevent Azwanddin, or his agents, from repeating the alleged defamatory words, as well as general, exemplary and aggravated damages, cost and other relief which the court deems fit.