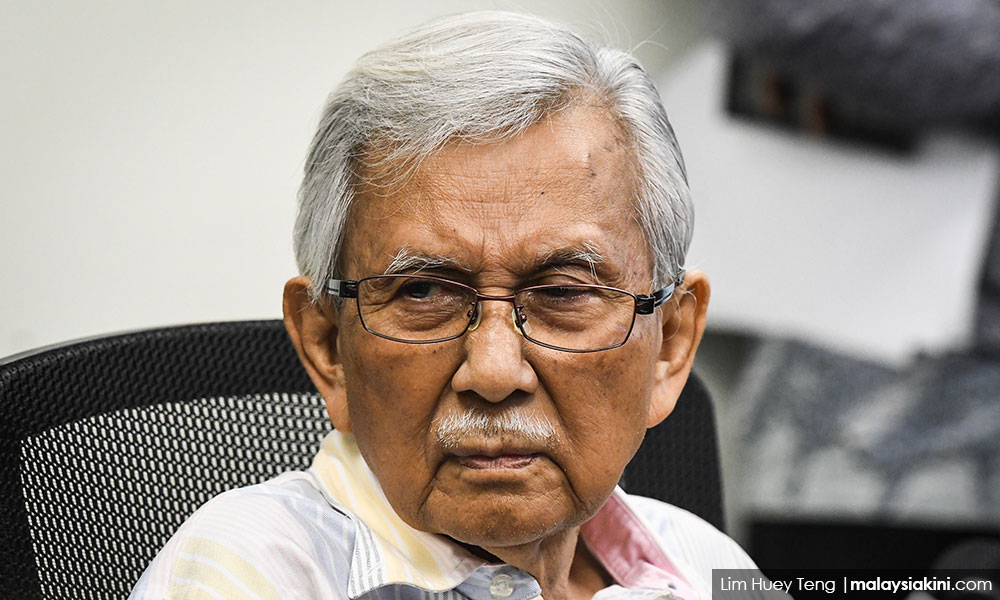 China has admitted it would not accept deals similar to those inked by the republic with the previous BN administration, according to former Council of Eminent Persons (CEP) chairperson Daim Zainuddin.
"The first thing is, we are friends so we discussed as friends. If you want to negotiate with me, what do you think? We have to be honest, we are friends. We asked, will you sign the deal?
"The governments signed it, I am not blaming you (China), I am blaming my previous government, but if you are put in my position, now that you are the new government, will you accept this or not?
"They said 'no'. So if no, let us sit down and discuss, let us have justice and fairness. We are friends," he told Astro Awani.
Daim, who led the re-negotiations on contracts with China, said people must understand that agreements between governments are binding.
Therefore, he pointed out the Pakatan Harapan government did not seek to change the agreement with China but rather to discuss a supplementary agreement.
Daim said he did not go to the negotiation table with the intention of "winning" but to secure a "fair deal".
As a result of the successful re-negotiations, the former finance minister, who is a close associate of Prime Minister Dr Mahathir Mohamad, said China trusts Malaysia.
This in turn, he added, would boost investments and trade between the two nations.
Malaysia managed to scale down the East Coast Rail Link (ECRL) deal by RM21.5 billion this year after nine months of negotiations with China.
The Malaysia Rail Link Sdn Bhd and China Communications Construction Company Ltd signed a supplementary agreement to pave the way for the resumption of the project at the reduced cost in April. - Mkini