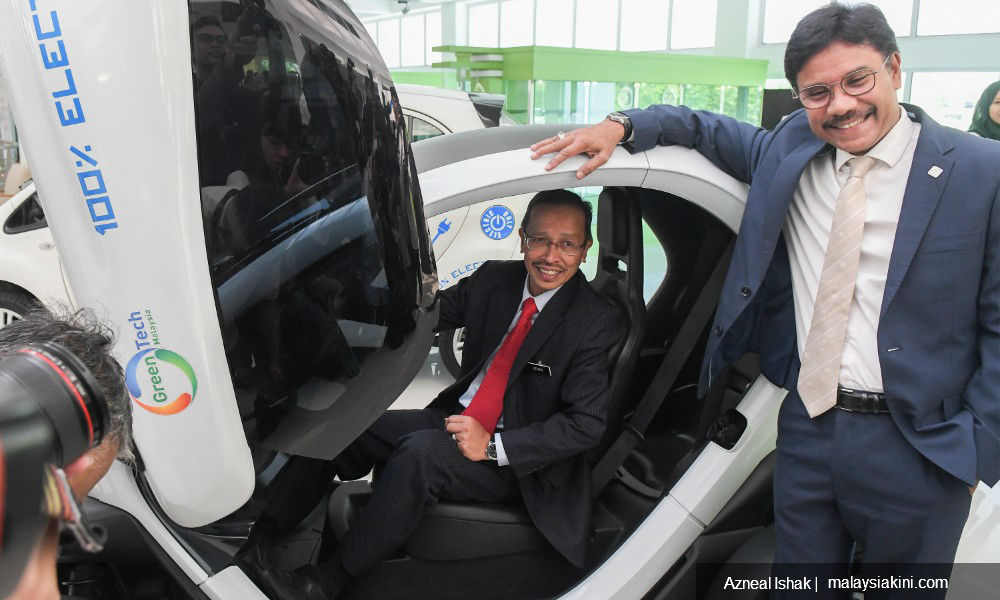 The Green Technology Financing Scheme 2.0 (GTFS 2.0) by the Energy, Science, Technology, Environment and Climate Change Ministry (Mestecc) has received an overwhelming response.
After the scheme was launched in March this year, about 50 applications have been received, said ministry secretary-general Mohd Azhar Yahaya.
"So far, 21 companies have completed their online submissions and another 27 applications are pending the completion of their documents. Most of the RM2 billion allocation for the scheme has been taken up," he told reporters during his visit to GreenTech Malaysia in Bangi today.
Mohd Azhar said GTFS was introduced in 2010 to encourage local companies and entrepreneurs to be involved in green technology-based projects, and support the growth of green technology in the country.
In his 2019 Budget speech, Finance Minister Lim Guan Eng announced the extension of the GTFS scheme for a period of two years - from 2019 to 2020 - with a total allocation of up to RM2 billion.
The GTFS 2.0 includes a rebate of two per cent per annum on interest or profit rates charged by financial institutions for the first seven years and a government guarantee of 60 per cent on green technology components.
It also includes a financing tenure of up to 15 years for producers of green technology and up to 10 years for users of the technology.
Mohd Azhar said GTFS 2.0 would encourage companies to take on larger green projects, thus providing a substantial boost for the local green market.
"The scheme will continue to support six main sectors, namely energy, waste, water, building, transport and manufacturing," he said.
Mohd Azhar said Mestecc and its agencies would continue to pursue the green agenda, especially on the commitment to reduce greenhouse gas emissions by 45 percent by 2030.
- Bernama