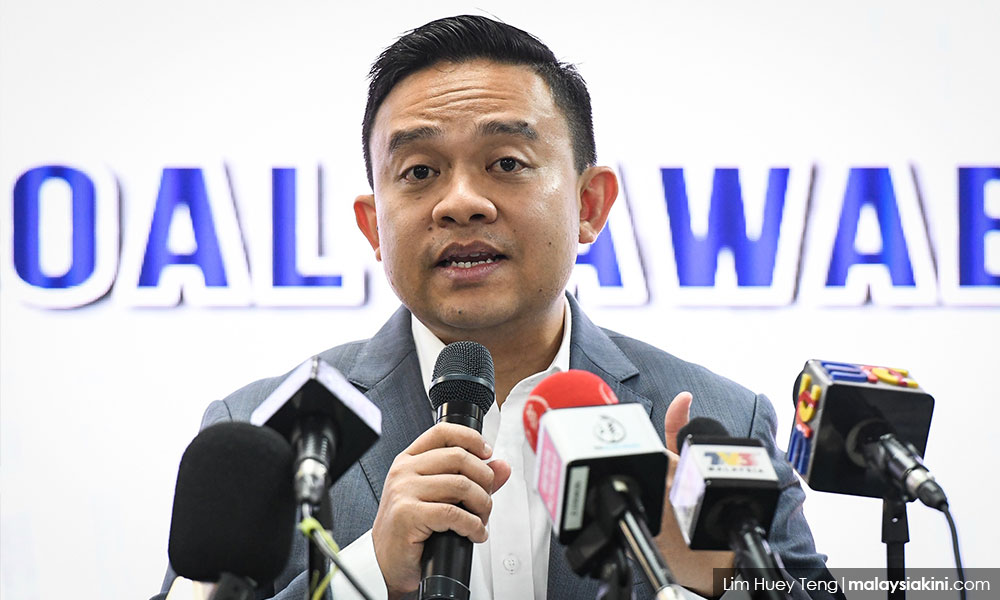 Despite resistance and competing priorities, National Higher Education Fund (PTPTN) chairperson Wan Saiful Wan Jan believes that a national consensus will be reached on a proposal to reform the debt-ridden fund.
"I know it isn't easy to fulfil everyone's requests, as people want different things.
"But, God willing, we will try and build a national consensus (on PTPTN)," he said in his speech during a buka puasa (breaking of fast) dinner with orphans from Rumah Amal Asnaf Al-Barakh and the media in Kuala Lumpur tonight.
Met later, Wan Saiful elaborated that this consensus could be realised by first listening to all stakeholders and their "competing priorities".
For example, he said, some loan borrowers did not want to be burdened by their loans, while other stakeholder groups wanted the loans be repaid to ensure the sustainability of the fund.
"I think it's possible to reach a proposal that will be agreeable (sic) by as many people as possible. There will always be people who disagree, and that's part of a healthy democracy.
"The important thing is we are trying our best to make sure the proposal that we submit to the government is backed by public opinion," he said when asked by the media.
The fund owes RM40 billion of government-guaranteed debt, which is projected to increase to RM76 billion in 20 years.
Recent suggestions to reform the fund, such as re-introducing a
travel ban
on loan defaulters, have been met with intense pushback, including from
Pakatan Harapan leaders
.
It is also holding a series of townhall sessions across the nation.
While it has seen a "healthy" debate thus far, Wan Saiful called for more participation from parents and potential PTPTN applicants.
"So far those who have spoken up the most are the borrowers.
"I would like to draw the attention of other groups - especially those who have yet to take a PTPTN loan and might do so in the future, as well as parents whose children will potentially need PTPTN loans - to speak up so their views are heard in this consultation process.
"[...] Every year, PTPTN issues loans to some 200,000 new borrowers.
"If we do not receive enough repayments and have to cut loans by just one, that one person affected could be your child," he said during his speech.
Wan Saiful added that he will try to allow the public access to at least a summary of the eventual PTPTN proposal, but maintained that the decision to do so lay with the Education Ministry and the cabinet. - Mkini