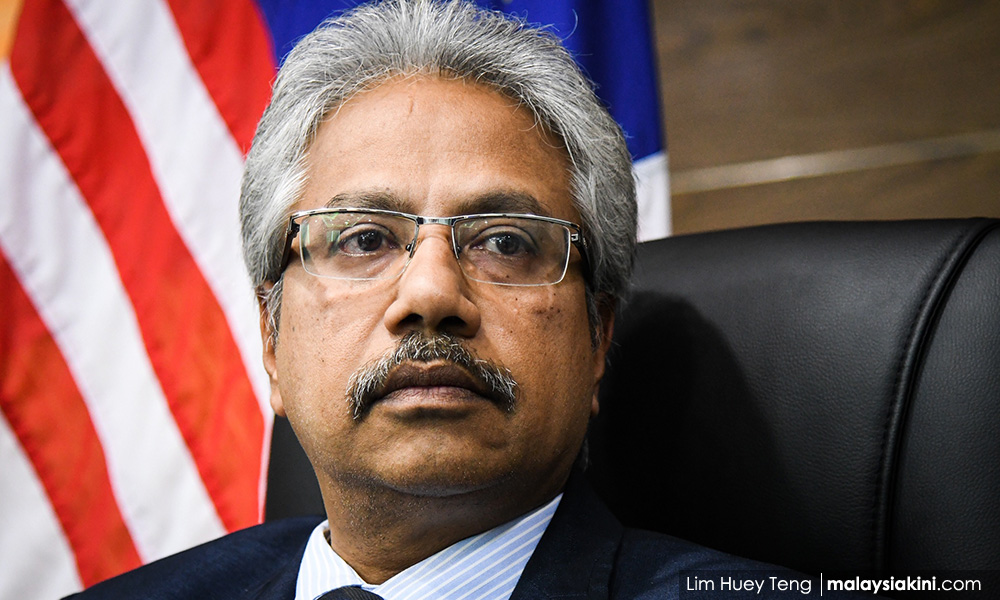 Minister in the Prime Minister's Department P Waythamoorthy said Jaringan Melayu Malaysia (JMM) president Azwanddin Hamzah failed to verify if what he uttered during a gathering in December last year was the truth.
The minister, whose portfolio is national unity and well-being, mentioned this in his statement of reply to Azwanddin's statement of defence.
Azwan had claimed that he uttered the word in the heat of the moment and was merely
repeating
what the audience said after being incited by them.
Waythamoorthy is suing the NGO chief for defamation for uttering the derogatory term "p****h" in his speech.
"The utterance of the word 'p****h' by the defendant (Azwanddin) in his speech which was uploaded on the defendant's Facebook page showed that the defendant uttered such (a) word without hesitation or supporting evidence.
"The defamatory statements were uttered and published to subject the plaintiff (Waythamoorthy) to humiliation, public hatred, scandalising, degradation, odium, contempt, diminishing of character, ridicule and derogatory to the plaintiff.
"It is also pleaded that the defendant's utterance of the word was made by the defendant without any care whether such words used were indeed true.
"The defendant also stated that the words do not refer to the plaintiff as low-life but to a perception from the public and media in relation to the plaintiff's actions, words and from his background/history in the sensitive issues of race, religion and human rights. The plaintiff pleads that the defendant does not state clearly what the 'words' in this paragraph refer to.
"As the defendant admits that the word 'p****h' was not the thrust or crux of the speech but merely said in passing, the plaintiff pleads that the defendant had malicious intent in saying those words as the plaintiff was singled out by the defendant in a speech which does not concern the plaintiff," read the minister's statement.
With regard to Azwanddin claiming that he had no control over how the media reported his words, Waythamoorthy noted that the defendant did not make an attempt to rectify the alleged wrongful reports or ask the news portals to retract the news.
He also said the NGO chief did not apologise or retract his statement, despite being issued with a letter of demand.
On March 13, Waythamoorthy filed a
defamation suit
against Azwanddin over the alleged racial slur uttered during an assembly organised by Gerakan Rakyat Malaysia (Geras) at Dataran Seni Klang.
The hearing of the defamation suit before Kuala Lumpur High Court judge Rohani Ismail has been set for Aug 16. - Mkini