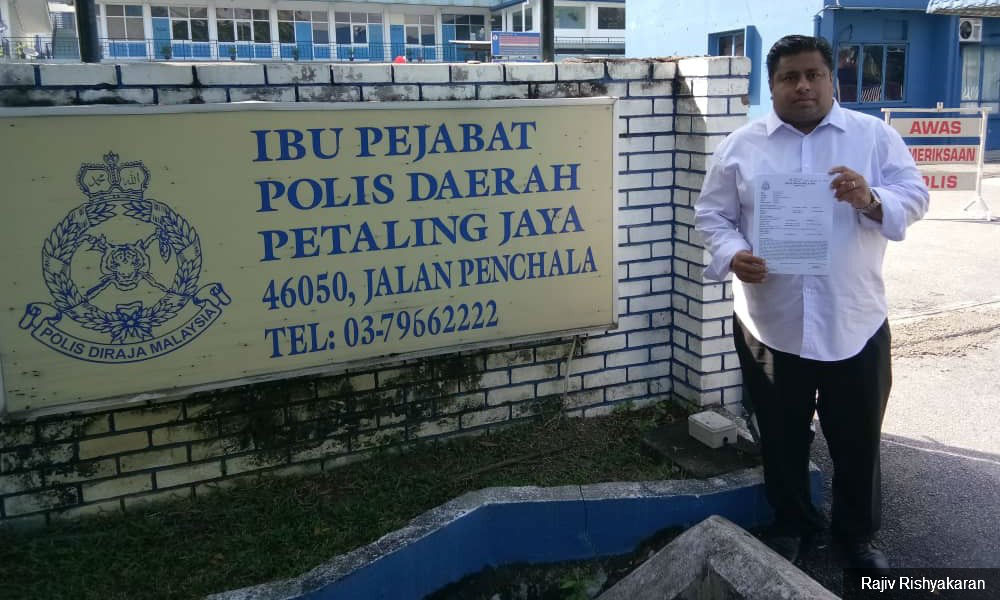 Bukit Gasing assemblyperson Rajiv Rishyakaran has lodged a police report against a man for allegedly claiming to be able to facilitate government approvals on his (Rajiv's) behalf for a fee.
In the report, which Malaysiakini has sighted, Rajiv denied any involvement and urged the police to investigate the matter.
"I am lodging this report today as I am concerned that my name might have been used to do irresponsible things.
"I deny all allegations made against me as I never took any of the money.
"I would like the police to take stern action," it read.
Lodged at the Petaling Jaya district police station this morning, the report detailed how someone had approached Rajiv's office yesterday and claimed to have paid the man in question RM62,900 and was promised a business licence from the Petaling Jaya City Council (MBPJ).
The licence never materialised.
The man in question is believed to be a member of a Pakatan Harapan component party but holds no leadership position.
When contacted, Rajiv said that a second police report has been lodged by the person who claimed to have been cheated of his money.
"I absolutely do not condone this and the police must take quick and stern action," Rajiv told Malaysiakini. - Mkini