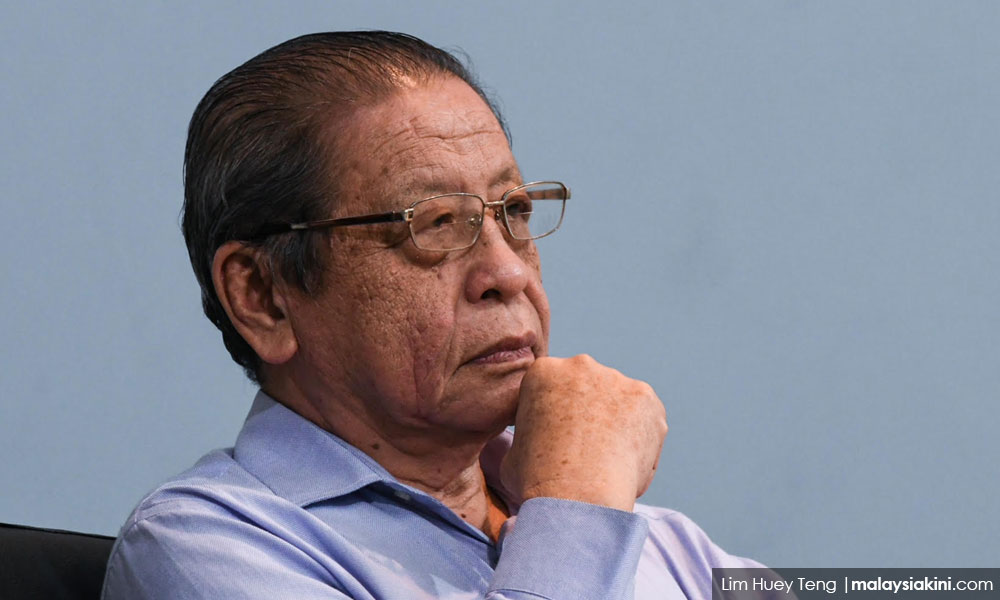 A ghost came to Parliament today,
His voice haunted the Lower House,
The honourable members heard him say,
"Recall thy vows, recall thy vows."
The Speaker said he cannot see,
The ghost whose voice we hear,
A minister taunted haughtily,
"The voice is all too familiar!"
'Twas a voice which reverberated,
In many a noble assemblage,
Through centuries past it whispered,
In courts, and senates, and our little hearts.
And yet from his high chair, the Ref,
Cast a spell to turn a blind eye,
He made Parliament blind and deaf,
To our conscience ghostly cry.
Thus Parliament chose to sneer,
Conscience's piercing call,
It may ignore the small voice here,
But lo, the Voice beyond the Hall.
On March 28, 2018, the member of Parliament for Gelang Patah, Lim Kit Siang stood up to question why the Election Commission's redelineation report which was embargoed for six days after it was distributed to MPs, an unprecedented practice in the Malaysian parliament.
The speaker of the Dewan Rakyat, Pandikar Amin Mulia not only refused to entertain Lim's question but when Lim pressed on, Pandikar ruled to evict him from the House. Lim refused to back down and Pandikar called on the government to move a motion naming Lim to suspend him from Parliament for six months.
Minister Azalina Othman moved the motion. No debate nor vote was called on the motion. Pandikar then adjourned the House but before that, he threatened to call in the police if Lim is still in the House after the adjournment.
When Lim appeared in his seat after the short adjournment, Pandikar did not take any further action. However, when a decision was taken later on the redelineation motion, Lim's vote was not counted even though he was present and voted against the motion.
The next day, Pandikar ruled that Lim was now an invisible stranger, who could not be seen nor heard by the Speaker.
When Lim tried to speak, Minister Noh Omar sneered at Lim for being a ghost who could not be seen but whose familiar voice was trying to say something nevertheless.
Lim Kit Siang is the fourth Member of Parliament to be evicted from the House this week, following the suspension of Ngeh Koo Ham (DAP-Beruas), Nga Kor Ming (DAP-Taiping) and V Sivakumar (DAP-Batu Gajah) on 26 March 2018 for questioning the Speaker's decision to reject a motion on issue relating to 1MDB.
The writer is member of Parliament for Bukit Mertajam. He was in the Dewan Rakyat when the above incident took place. -Mkini