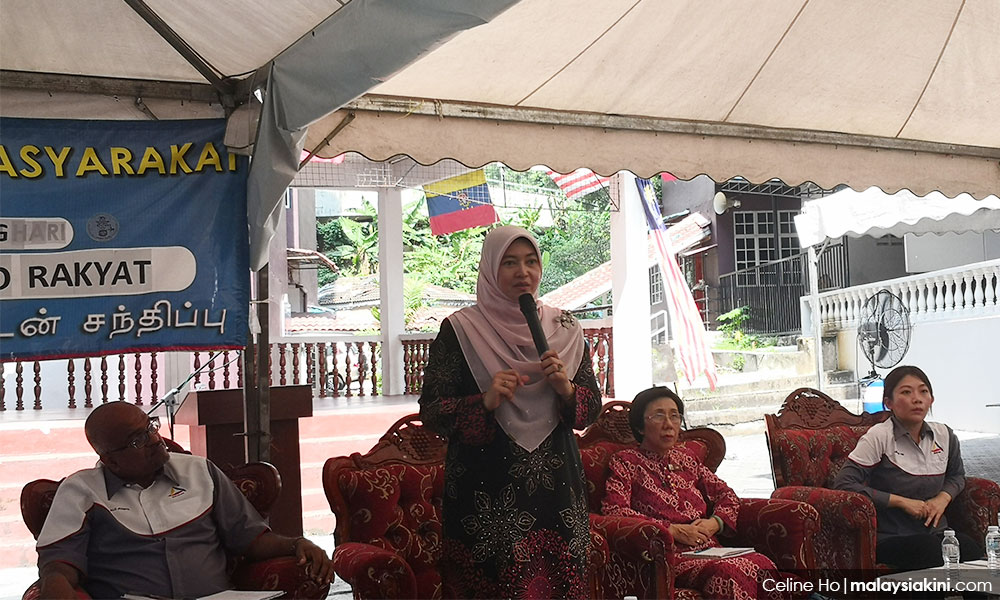 It has been nearly two decades since the Human Rights Commission (Suhakam) was formed but yet it is still alien to most members of the public including some judges.
This was revealed by Suhakam commissioner Nik Salida Suhaila Nik Saleh during an outreach event at Kampung Kerinchi, Kuala Lumpur on Thursday.
"It is true. I attended an event at the Klang High Court for the inauguration of the Anti-Trafficking Against Persons Court and a few judges asked me if Suhakam was an NGO.
"Judges! They asked me (that question)," an exasperated Nik Salida told Malaysiakini.
Suhakam is a creature of parliament formed in 1999 and reports to the Prime Minister's Department.
Although its main function is to advise the government on human rights, its annual reports have never once been debated in Parliament and its recommendations have been largely ignored in government circles.
This could be partly due to the fact that Suhakam has no enforcement authority which has led to being seen as a toothless tiger by some quarters who argue its setting up was only to meet UN requirements on member nations.
The "Suhakam Bersama Masyarakat" event was meant to raise awareness within communities on human rights and the commission's function.
"We want to educate the people on the ground that they have rights as Malaysian citizens regardless of religion as many people on the ground do not know about their rights," said commissioner Lok Yim Pheng.
Although there was a complaint counter set up at the event venue, there were no submissions.
A question-and-answer session between the commissioners and some 100 locals gave an indication why.
Most of the participants were complaining about the lack of parking space, the poor conditions of roads, problems with pets in the surrounding flats and rubbish being thrown from the upper floors.
"Sometimes they don't know which one is a human right or an individual right, so we will educate them about it," Nik Salida said. -Mkini