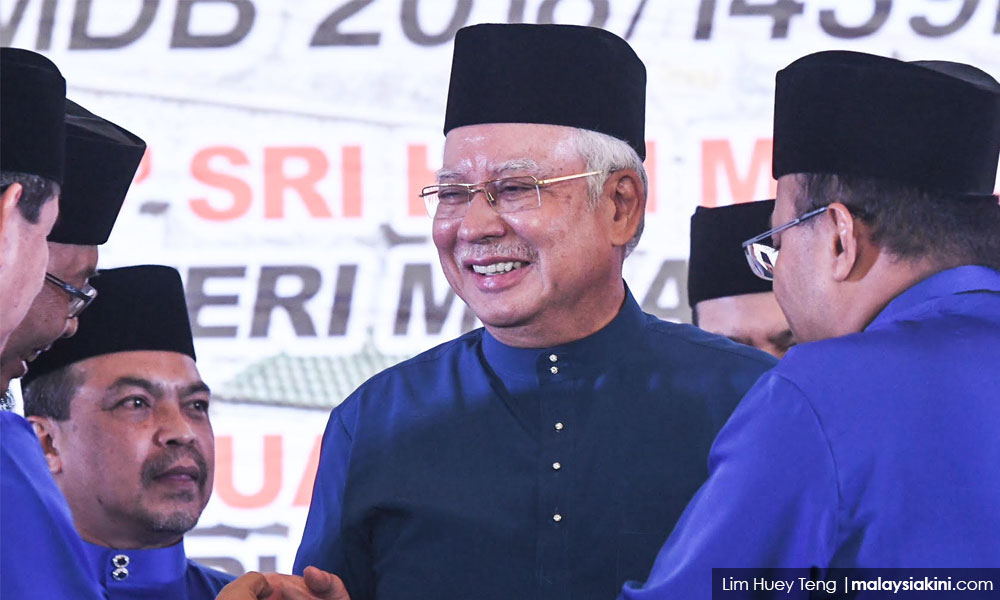 Prime Minister Najib Abdul Razak tonight shared a humorous anecdote of the time when the armed forces forgot to feed him.
"I want to share a story from last year when I was at the Penrinssen army camp and when the armed forces chief and the defence minister (Hishammuddin Hussein) said they regretted not providing me lunch.
"(After that) I had to get onto a helicopter and I ate all the chocolates in the helicopter," Najib said at a special dinner with officers from the armed forces and police in Kuala Lumpur.
He said the dinner tonight had more than made up for the incident at Penrissen camp.
The dinner tonight was attended by 460 armed forces and police officers, as well as Deputy Prime Minister Ahmad Zahid Hamidi, Hishammuddin, inspector-general of police Mohamad Fuzi Harun, and armed forces chief Raja Mohamed Affandi Raja Mohamed Noor.
Najib had previously expressed his love for food, to the point that he had to control his diet to stay fit.
"(I) don't (exercise often)... I like to eat. My problem is that I love food, like most Malaysians.
"We love food. I have to control. For example, I don't eat rice,
I eat quinoa
, my son introduced me to quinoa," he had said at a Budget 2018 dialogue in February. -Mkini