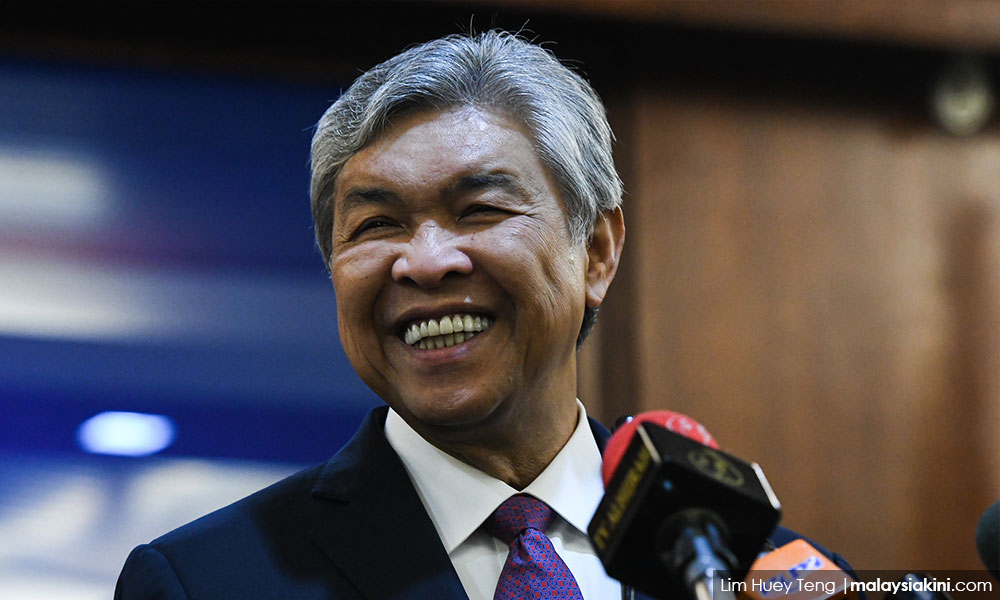 Deputy Prime Minister Ahmad Zahid Hamidi is confident that there will be no sabotaging of BN candidates in Johor in the 14th general election.
Zahid, who is also BN deputy chairperson, said the confidence was based on the faith he had in Johor BN chairperson Mohamed Khaled Nordin to manage and lead the BN components in the state.
Ahmad Zahid, who is also deputy prime minister, said most people had welcomed changes undertaken by BN, namely replacing low-calibre candidates.
"I am certain that under Khaled's leadership, this (sabotaging) will not happen in Johor," he said when asked on the possibility of sabotaging of candidates arising in Johor in GE14.
He was speaking to reporters after launching the Johor BN election machinery for GE14 at the Pasir Gudang Indoor Stadium.
Asked if BN had finalised its candidates, Zahid said the majority of the candidates have been chosen.
However, he said BN was still looking at some areas including the capabilities of candidates, whether they were winnable and had integrity.
He said there would be a good mix of candidates to cater to all segments of society.
Asked about rumours that some of the candidates would be tasked with contesting both state and parliamentary seats, he broke out into laughter and said: "We leave it to the prime minister because he has the final say on the matter."
Meanwhile, Khaled, who is also Johor Menteri Besar, in his speech, urged voters in Johor to send the opposition's "parachute" candidates packing, saying they were only interested in seats but not about progress of the state.
"Our state is Johor Darul Takzim not Johor Darul Transit," he said, alluding to the fondness of DAP leaders behaving like nomads in moving from seat to seat when elections come, which he said was an abuse of democracy.
- Bernama